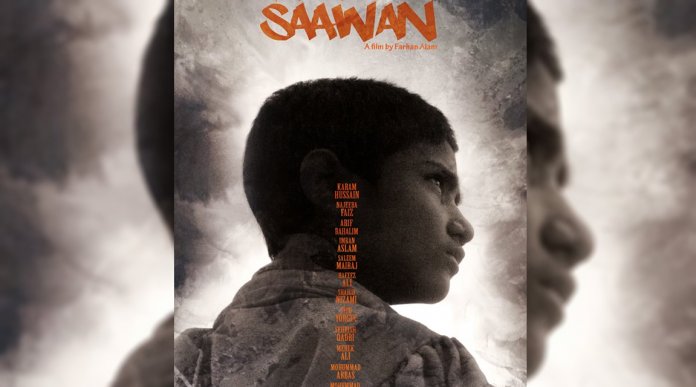 It is a proud moment for the nation as a Pakistani movie has made it to Madrid International Film Festival, which was held from July 8 to July 15, 2017!
Titled, Saawan, the film not only got nominated in the global movie fest, but it also won the Best Foreign Language Feature Film Award. It is the first-ever Pakistani feature film to be honored at the coveted film festival.
Saawan unveils the true story of a disabled child
The movie is a real-life tale that covers the journey of a child who is suffering from Polio. He initially feels helpless because of his physical disabilities.
But eventually, he rises above all hurdles and defeats the evils that had engulfed his life.
This film highlights the aspect of "quest for survival" and is a tale of struggle and survival against all odds. It also puts light on the different problems faced by people with disabilities.
This movie is a story of hope and an inspirational visual depiction for all the special people out there and the harsh realities of life.
Written by Mashood Qadri, the film stars Karam Hussain, Arif Bahalim, Najeeba Faiz, Imran Aslam, Saleem Mairaj, Tipu Yorguc, Hafeez Ali, and Shahid Nizami.
Many might not know, but Saawan is no less than any international movie. While it has been shot in Skardu, its post-production phase was done in India and Hollywood. What is more, it's edited by International is known Editor, Aseem Sinha.
Music composition is done by Hollywood based Emir Isilay, sound designing was done by Emmy Award Winning – Justin Lebens. There are two background songs in Saawan, one of them was performed by Bollywood singer CJ Virdi and another one in Baluchi, performed by a renowned singer Akhtar Chanal Zahri and music by Adeel Ali and Fahad Siddiqui, said Shahnaz Akhtar.
Amongst its two background songs, one was performed by Bollywood singer CJ Virdi and another one by Baluch singer Akhtar Chanal Zahri.
Saawan is reported to hit theaters on August 11. However, no promotions of the feature have started yet in the nation.
Other international movies that nominated in the same category included:
Beyond Boundaries,
Organic Love Stories,
Gravity,
Mawlana(The Preacher),
2001: While Kubrick was in Space,
Vaishnavi,
The Bodyguard,
CALIBRO 10- Mafia Decalogue,
Road to the Sky,
Home Away,
Beneath the Silence,
Chokolietta,
The Cat in the Closet,
Fresh Water,
Inbaifu,
Patria "The Legend of Otger de Cataló and the Nine Barons of Fame"
20 Years.