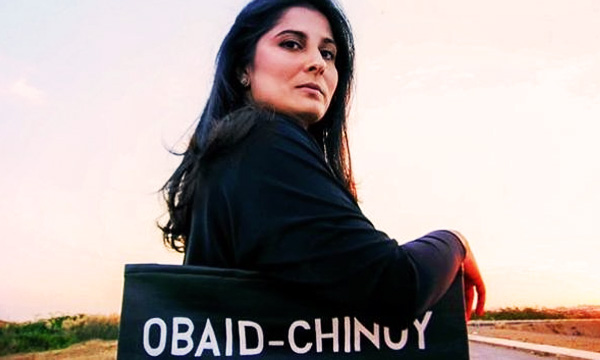 Even though Sharmeen Obaid-Chinoy has bagged the Oscar award for Pakistan the second time, not all countrymen seem to be happy with this win. The talented filmmaker is facing severe backlash not only from public but also from a few renowned media personalities.
Soon after the 37-year-old received the prestigious honor, director Saeed Noor accused her of stealing his idea to make 'A Girl in the River: The Price of Forgiveness'. The veteran filmmaker claimed that Chinoy not only stole the concept but also the name and script he prepared for his film Price of Honor released in 2011.
Noor clarified that he will pursue the matter legally but is saddened by the fact that he was not given his due credit.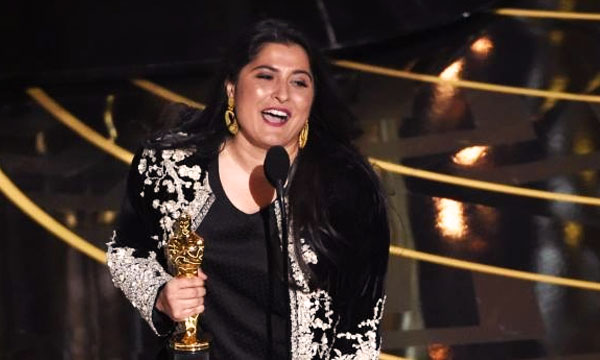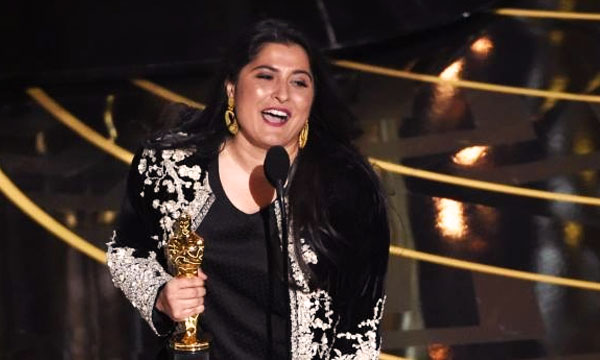 Following in his footsteps is the popular actor Moammar Rana who also criticized Chinoy for defaming the country. The star challenged the Oscar lady to make a documentary on drone victims attacked at the Pak-Afghan border.
#WeDisownSharmeen petty minds only seeing the award she got, not the shame & humiliation she brought to country as an aftermath of her docs

— Kishmish (@CodeName_FV) February 29, 2016
Awarding Sharmeen for damaging Pak's image,but no award for Edhi who's servd humanity since 1951?#WeDisownSharmeen pic.twitter.com/H9oJKX9WIs

— Fawad Ahmad 🇵🇰 (@FawadAhmedPTI) February 29, 2016
She has done no service for a Pakistan, instead humiliated Pakistanis in front of the world #WeDisownSharmeen

— فاطمہ حسین (@SarzameenPk) February 29, 2016
https://twitter.com/real_sumaira/status/704241654706868225
Not only did the Pakistani media personalities react negatively to her victory, a fraction of the general public took to Twitter to express their rage for projecting Pakistan in a negative light. Angry Twitterati started the hashtag #WeDisownSharmeen that started trending on the social network very quickly.
What if she could make a film on corruption of Sharif brothers??#WeDisownSharmeen@AsadKharal pic.twitter.com/1fjCU4UtZH

— Waheed Gul (@waheedgul) February 29, 2016
But Sharmeen's supporters were not behind her critics, they came to support her with another hashtag.
This trend is freakin stupid #WeDisownSharmeen , she just showed the reality. Jo sach bole, stand le usko disown kardo. #SupportSharmeen

— Ashi Raja (@raja_ashi) February 29, 2016
https://twitter.com/ZehriRubina/status/704322465888124928
https://twitter.com/iKhuzaima/status/704297106937401344
#WeDisownSharmeen? We? Who? The same brigade who propagate against Malala? The same who are against Women protection bill?

— Shiraz Hassan (@ShirazHassan) February 29, 2016
Those who trendng #WeDisownSharmeen royal fingers 4 u cowards
Y so scared to talk abt issues&problems that destroyed many lives#WomenPower💪

— Ariba Jalbani (@AribaJB) February 29, 2016
Thank you @sharmeenochinoy for bringing attention to a disease that exists within Pakistani society. #wesupportsharmeen #AGirlInTheRiver

— Sohail Anjum (@sohailanjum) March 1, 2016
Meanwhile, a more embarrassing part was how the international media showcased this scuffle. An Indian news source wrote that "One would've guessed that Pakistanis would've been happy to see their film maker getting the highest recognition and honor, but that was not the case."
NBC News broke the news with headline "After Oscar Win, Pakistani Filmmaker Sees Online Backlash Over 'Honor Killings'"
A Girl in the River: The Price of Forgiveness shows the life of an 18-year-old girl who is a survivor of an honor killing attempt made by his own father. The short film will be aired on HBO on March 7, 2016.
Watch the trailer here:
Stay tuned to Brandsynario for more updates.