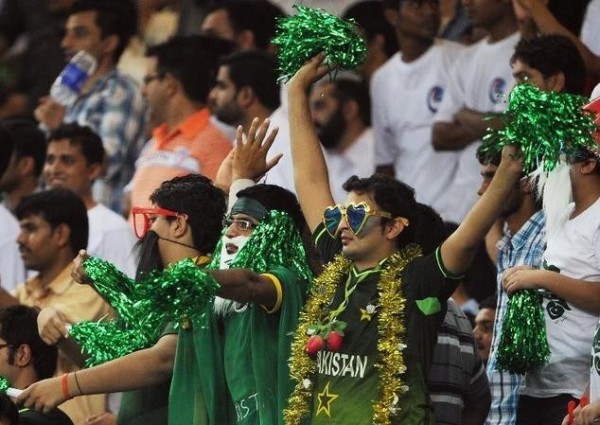 All set to make its grand debut in Qatar, Pakistan T20 Super League will be unveiling a mega-mash of entertainment and cricket- a combination dearly loved by Pakistanis. The tournament's official launch has been scheduled to the third week of September.
Aiming to unite stars from sports, fashion, music and films, PSL 2016 aspires to be the largest sporting event in the cricket history of the nation. Top celebrities will be appointed as ambassadors of each of the five teams to participate in the game.
While Qatar is the first to host Pakistan T20 Super League, it will be featuring 40 sports superstars from all over the world, except India.  It will be held from February 4th to 24th in 2016 and will carry a collective reward money of up to $ 1 million.
Previously, Gul Khan, Head of Qatar Cricket Association claimed that there are '70 per cent' chances for Doha to host the league. He made this statement after a 3-day meeting held on the weekend with PCB officials.
Now it is officially confirmed that Doha is locked for the mega sports event.
"We want some big international tournaments here. This is a good experience for everybody. It's good for Qatar, it's good for cricket," said Gul Khan.
The country is already set to host Football World Cup 2022.
PCB was looking for an alternate venue for its upcoming T20 league, after unavailability of U.A.E venues. The format and other details of the league are also to be finalized yet, but seemingly there will be 5 teams to contest in the league, as suggested by REPUCOM, official event partner for Pakistan Super League.
Read more: Pakistan Super League Cricketer Contract Categories Announced
However, the final decision will be made after another visit of PCB officials in September.
The league will  include cricket stars from around the globe.  Although most of the players from Pakistan will participate in the event, but PCB is hoping participation of big names from India, Australia, and England too.
Khan also told the media that "big players, big names" will participate in the event.
According to media reports, PCB will initiate the bidding process for team franchises in September which will be followed by bidding of broadcasting and merchandising rights.
The league will be played at Doha's Asian Town Cricket Stadium. The venue holds seating capacity of 14, 000. Most likely the matches will be played in day and night format.
Read more: ICC World T20 2016: No Pakistani Cricket Matches in Maharashtra, India
The event will be well-liked in Asian community living in Qatar. More than 90 thousand people from Pakistan are currently residing in Qatar. Besides Pakistanis, 5 lac people from India, 1.5 lac from Bangladesh and around 1 lac from Srilanka are also settled in Qatar. Hopefully, the event will attract cricket lovers from neighboring countries like U.A.E, Bahrain, and Saudi Arabia etc.
Read more: Salman Butt and Mohammad Asif's Spot Fixing Ban by ICC Lifted
For now Pakistan cricket team is looking forward to its tour to England where it will play four tests, five one-day internationals and a Twenty20 game against the local team.