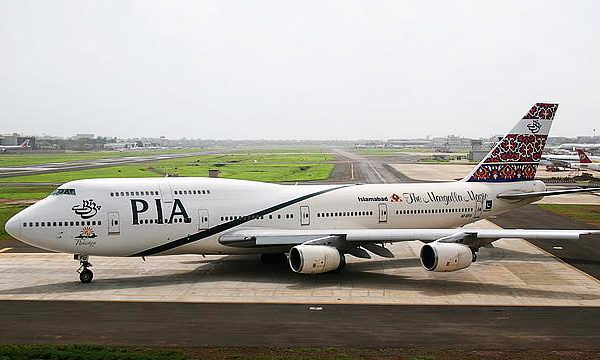 Pakistan International Airline will be privatized by July 2016 to cope with huge monetary losses, Privatization Minister Mohammad Zubair said on Tuesday. "We are planning to privatize PIA in view of its heavy and recurring financial losses," Privatization Minister Mohammad Zubair told AFP.
While giving the details of the big sale, the privatization minister said that the commission will try to sell the airline on the international forum, once the government approves the sale. The government is also considering selling 26 percent of the total shares along with management control. "We will hold roadshows in the Middle East and China as well as in Europe to find a buyer," Mr. Zubair added.
Read: PIA Officer Caught with Largest Smuggling Consignment Worth PKR 80-90 MN
PIA's cumulative losses were $2.2 billion as of last June which compels the government to inject Rs12 billion to Rs15 billion annually to keep the airline afloat.
The losses faced by the country's national flag carrier has only increased over the years due to its mismanagement and over-staffing. The cancelation and delay of flights and notoriety of its employees, has harmed the reputation of the airline and contributed to the losses.
The government over the weekend changed PIA's status from state-owned entity to commercial entity. The sell-off plan was met with huge opposition from political parties and PIA employees.
Read: PIA Re-Styles Cabin & Ground Crew Uniforms
Terming the ongoing privatization process as a facade, Senator Saleem Mandviwalla earlier said the government has brokered a deal to sell PIA to Abu Dhabi rulers. PIA workers have also recorded their peaceful protest by rallying at main airports across the country.
"If anybody has a better plan (except privatization), we are ready to listen to that," the minister said.