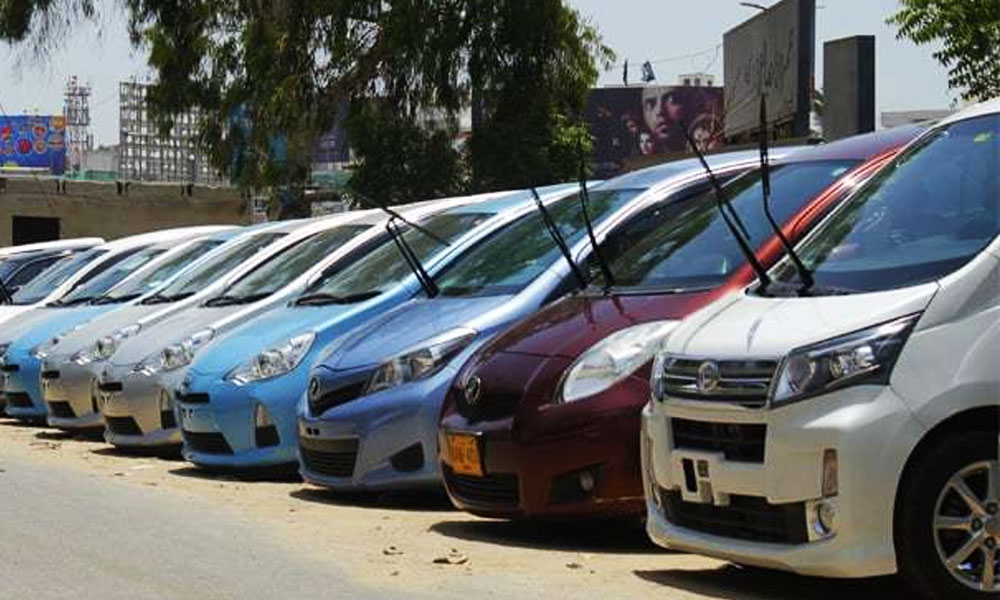 While talking to journalists at the Pearl Continental Hotel in Bhurban, Indus Motor Company Chief Executive Officer (CEO), Ali Asghar Jamali said that he thinks the government should charge additional charges for those who purchase and sell vehicles within 6 months.
"If the government places an additional charge of Rs100,000 per vehicle for those who purchase new automobiles and sell them within six months, then there will be no shortage in the market,"- Ali Asghar Jamal
According to Jamal, by charging a fine of Rs100,000, this decision will root out the middle-man role in automobile transactions as they have started to create an 'artificial shortage' in the auto-sector. He further added;
"Nonetheless, Pakistan's auto industry future looks very promising and I am hopeful that the country will be producing up to 500,000 cars per year by 2022,"- Ali Asghar Jamal

https://www.brandsynario.com/government-rejects-audi-assembly-plant-in-pakistan/
As of now, Pakistan currently imports over 40,000 used vehicles/year, making about 15% of the total sales of 283,000 units, which includes used imports. However, local auto players believe that used vehicles remain a big threat to the country's industry.
On the other hand, former Pakistan Association of Automotive Parts and Accessories Manufacturers Chairman Aamir Allawalla added;
Auto companies plan for 10-15 years to get proper returns on their investments, therefore, they need long-term policies from the government to protect their investments from sudden shocks."- Aamir Allawalla
Currently, Pakistan has 16 cars per 1,000 people, analysts believe this figure will reach up to 20 in the next couple of years due to the growing middle-class.
Stay tuned to Brandsynario for more news and updates.
Pakistani Government Rejected Audi's Proposal & the Internet Lost it!