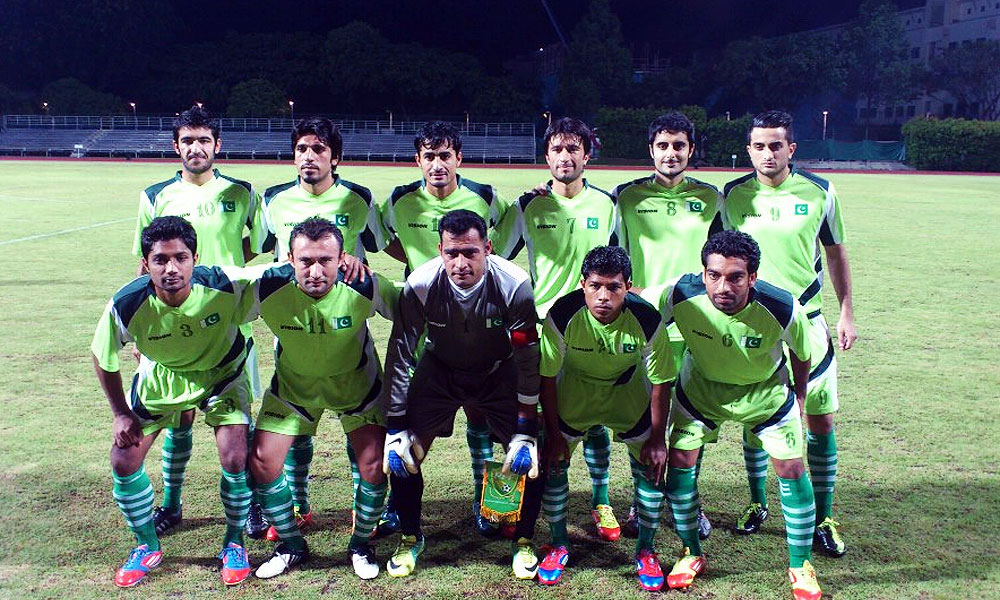 Accused of alleged corruption and mismanagement, Faisal Saleh Hayat, President of Pakistan Football Federation (PFF) congress for past 12 years has now been suspended.
The tentative date for new elections is June 30.
According to local media, the rebels have associations with the ruling party Pakistan Muslim League-N (PMLN) which raise the prospect of a possible ban under FIFA rules against political interference in football.
Moreover, the issue further heated up during the elections for Punjab Football Associations held in April whereby PFF banned 20 officials for forming a parallel provincial body to rival the official one.
During the congress held in Islamabad on Tuesday, most officials convoked and collectively passed an order of suspending Hayat and appointing Arshad Khan Lodhi and Farasat Ali Shah — as acting PFF president and secretary.
As a most expected reaction, Hayat who is also a member of FIFA's Strategic Committee and a veteran politician in Pakistan, termed the parallel body as "mafia."
"This mafia is damaging Pakistani football, which is on a strong footing, and through their actions ultimately we could face a ban from FIFA — but I will ensure such a situation does not happen." testified Hayat to AFP
The event sounds familiar as previously in 1994 Pakistan was briefly banned by FIFA over government interference.
Adamant to not back down, spokesman Khalid Mahmood reported, "We have the backing of 18 of the 26 members of the PFF congress and with an acting president and secretary we will hold elections for PFF on June 30 in which Hayat can also contest."
Further on, accusing Hayat he said, "During his 12-year tenure, football has suffered badly and huge funds have been wasted due to bad governance and corruption"
Just to get the facts straight, Pakistan was among the top Asian teams until the 1960's however; due to lack of facilities and government support we are now 170th in world rankings and 34th in Asia.
If the situation persists, recreating our lost legacy in this sport will surely be a hard nut to crack!