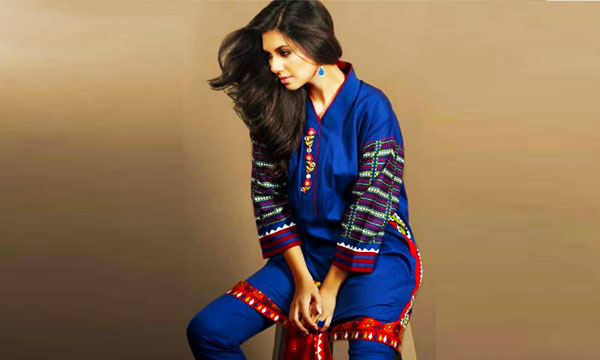 Sure it hardly ever is cold in Karachi, but the rest of Pakistan experiences its fair share of winter. With this thought in mind, all leading fashion brands are now launching their winter special collections. If you haven't yet decided to add the winter clothes to your wardrobe, the new Orient Textiles Winter Collection 2016 will help you make up your mind.
Titled 'Winter Romanza' Orient Textiles Winter Collection 2016, features three fabrics: Cottel, Karandi and Khaddar. The designs are available in unstitched 3 and 2 pieces as well as ready to wear Kurtis. The collection is full of brightly colored prints that will grab almost everyone's fancy. The price range starts from Rs. 1200/- onwards.
Orient Textiles Winter Romanza 2016
Take a look at our favorite picks from the collection.
Not sure if it's Sunita Marshall, but this outfit has really gotten our attention!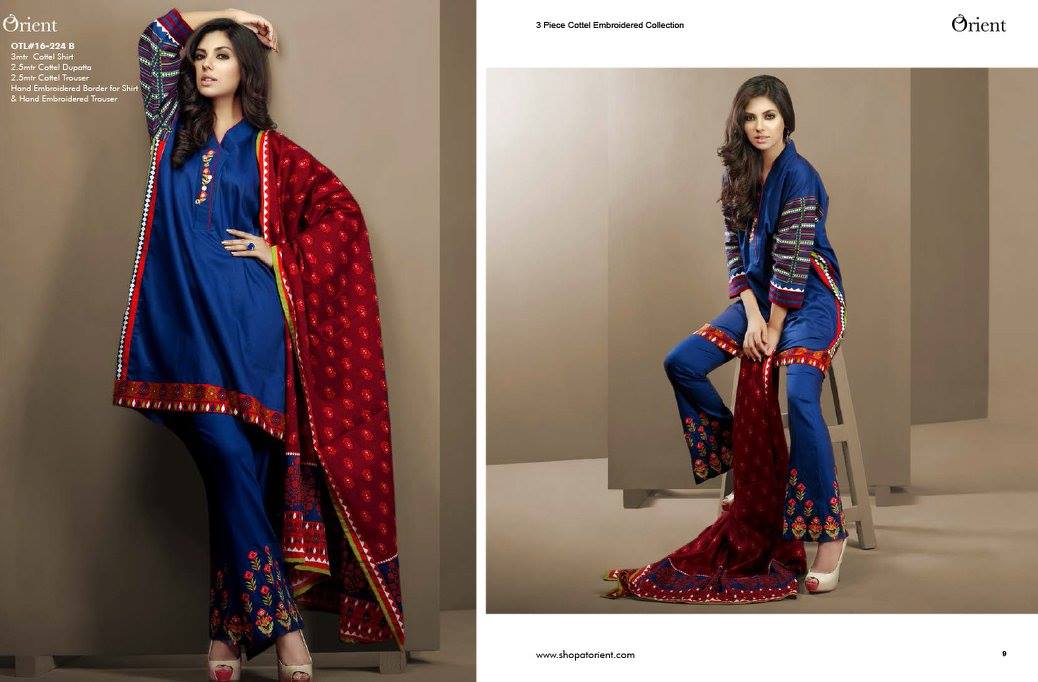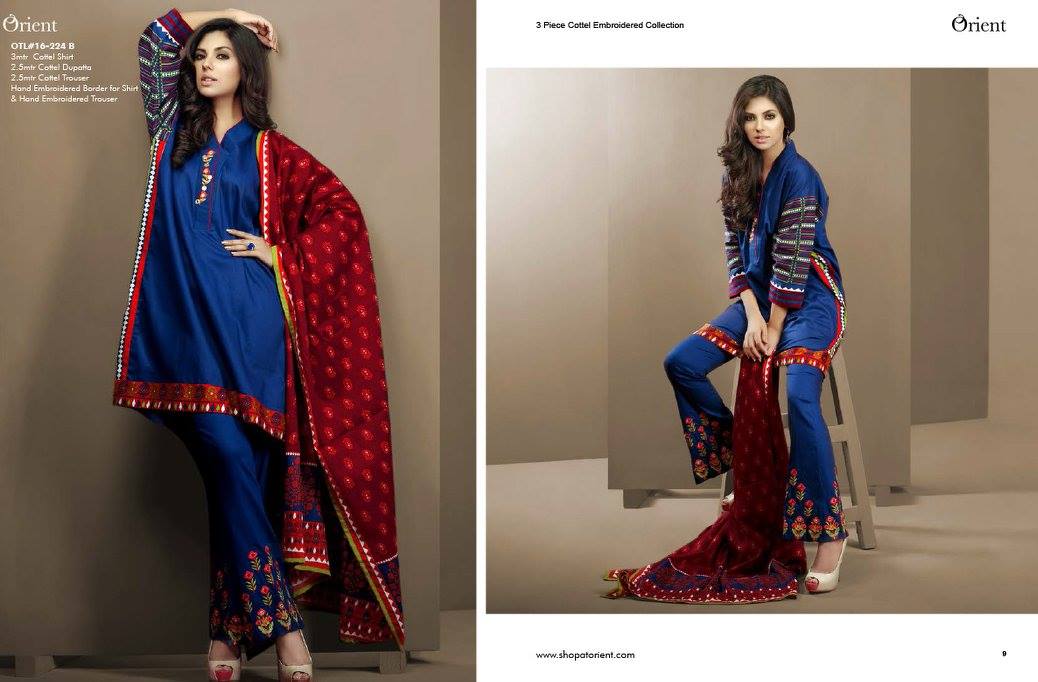 The next one on this list is this green paisley outfit. The three piece outfit Cottel outfit includes printed pants and a dupatta.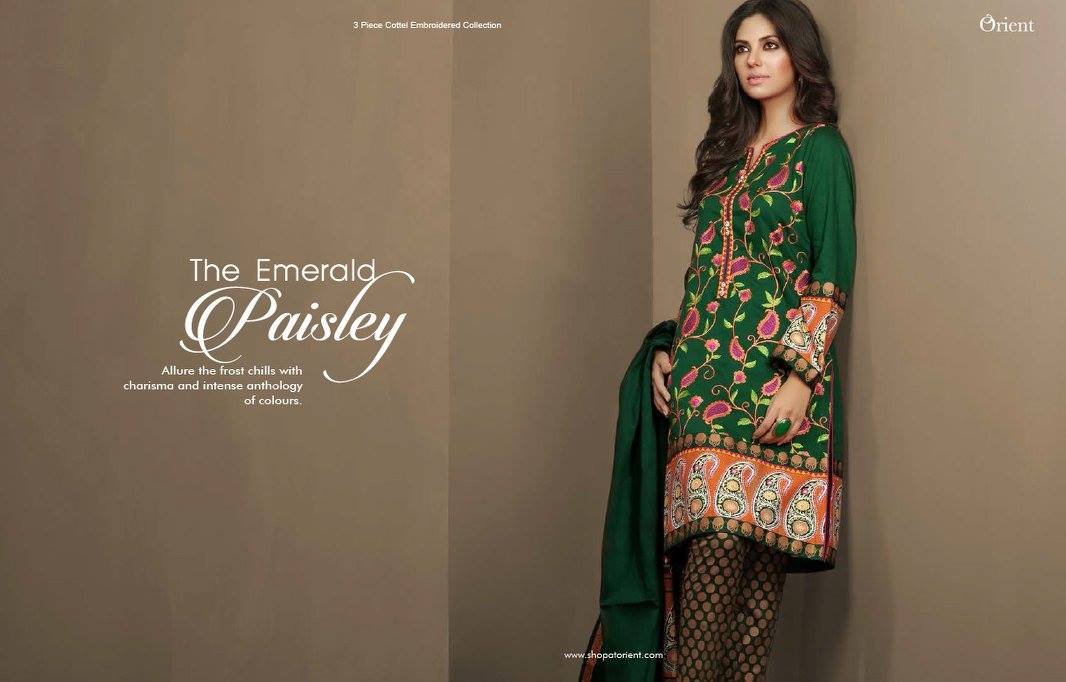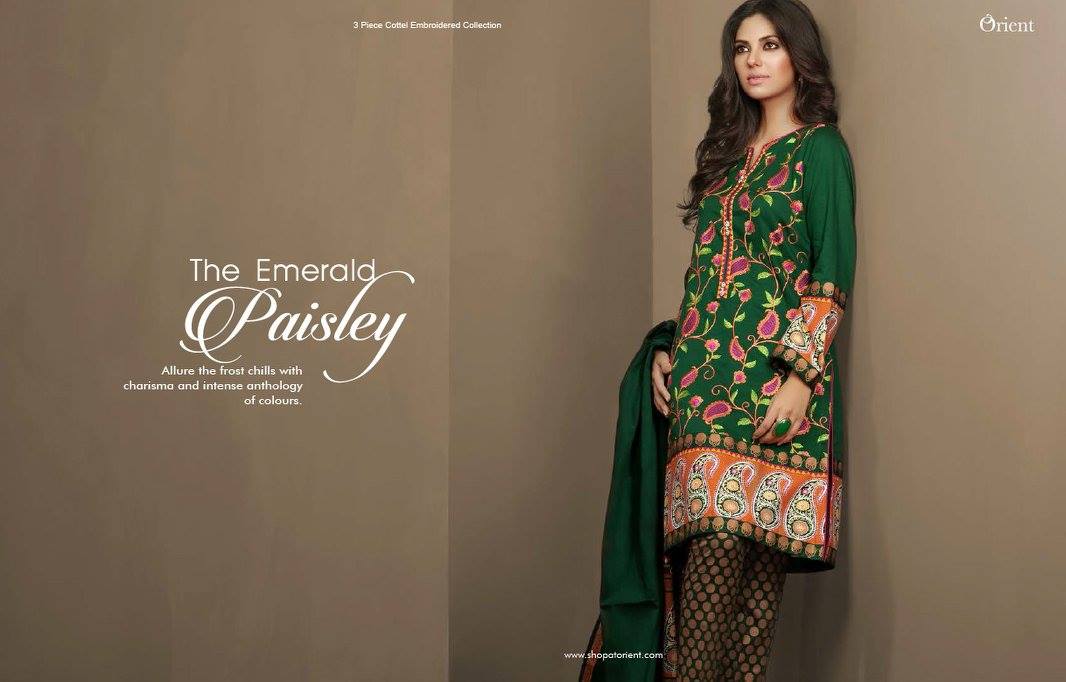 This three piece peach outfit is for Rs. 3,250/-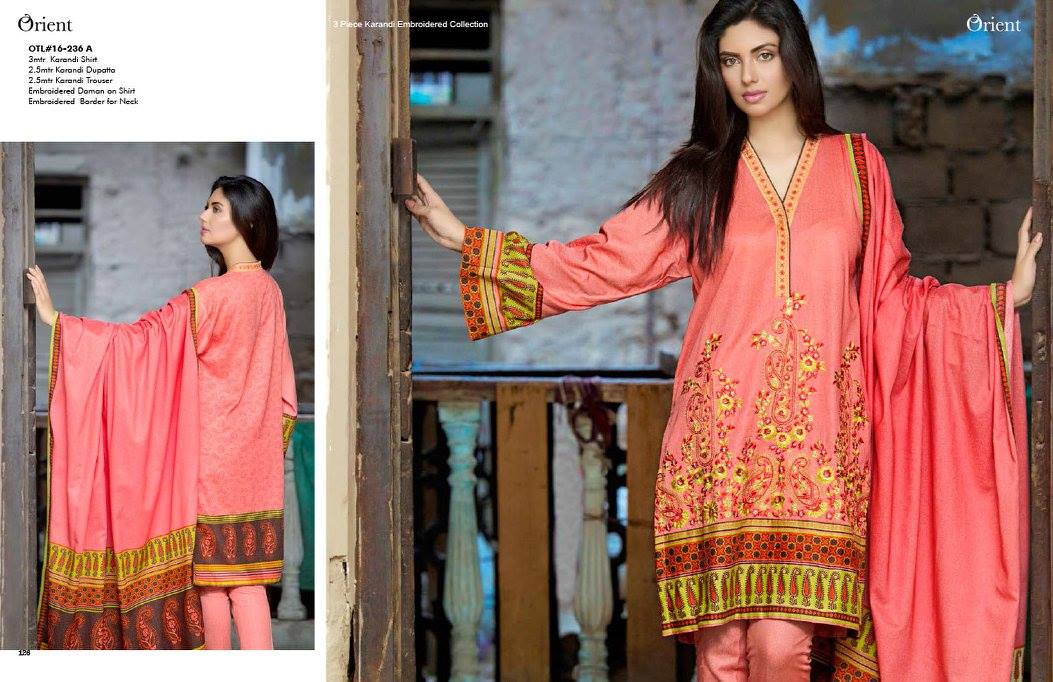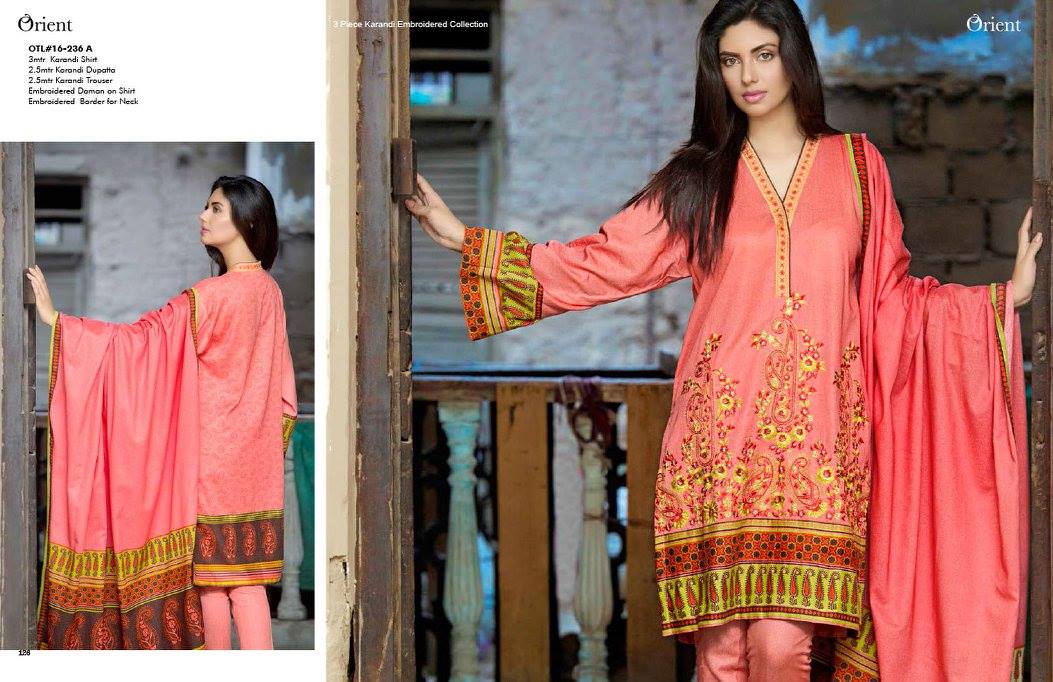 Yellow and pink is a classic combination. Look at how pretty it looks.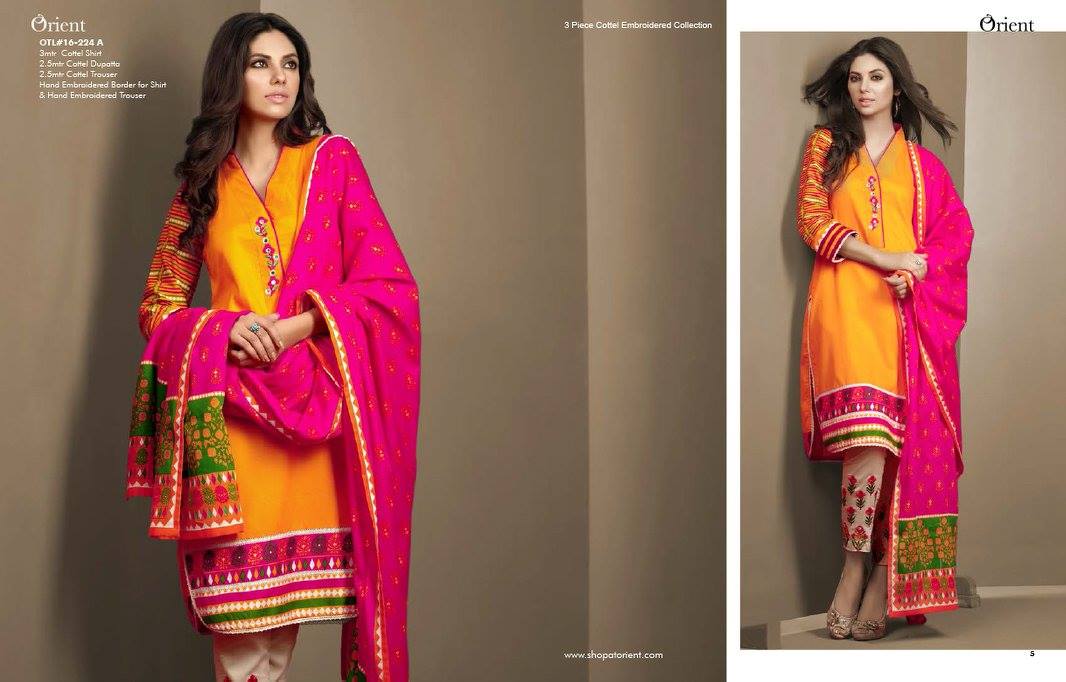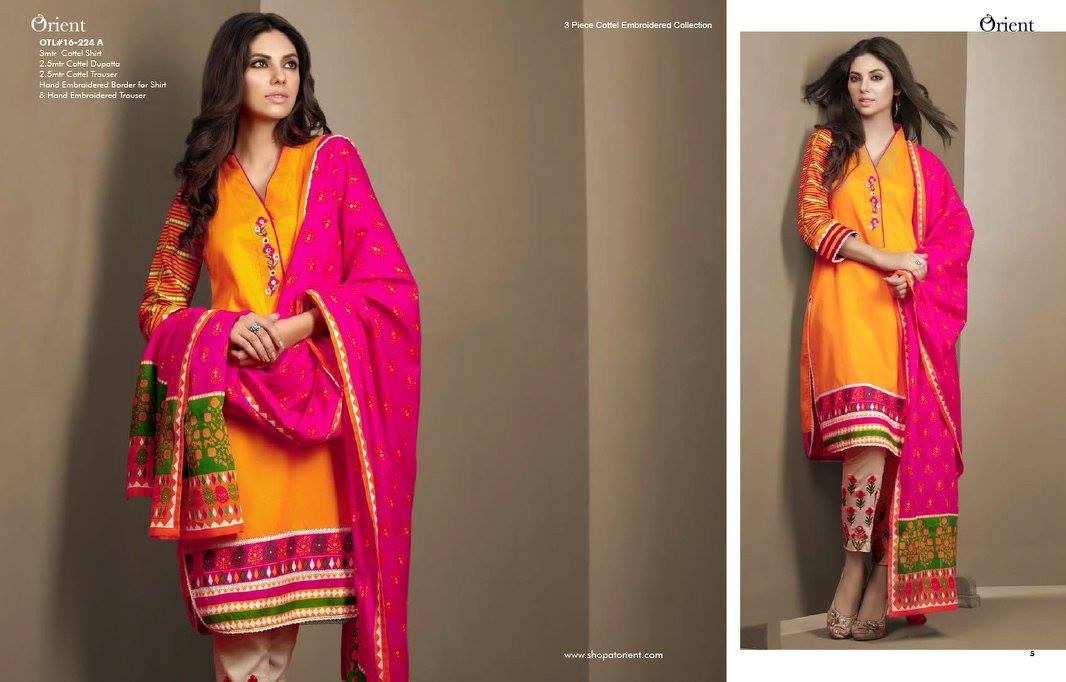 This sunny yellow kurti is just enough to brighten up a gloomy winter day.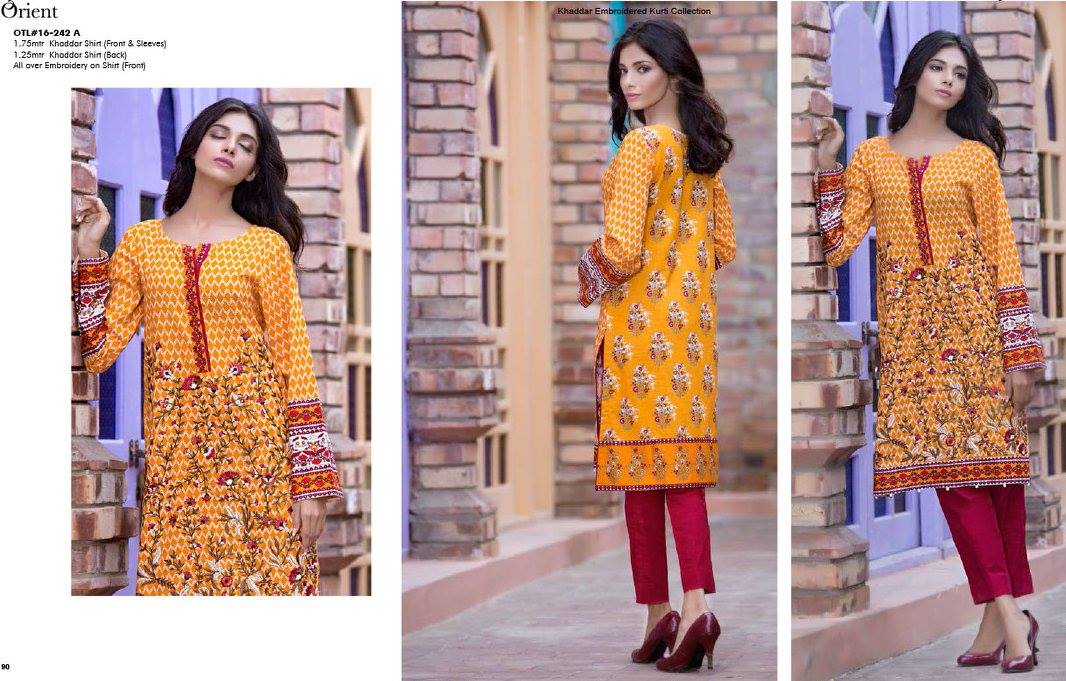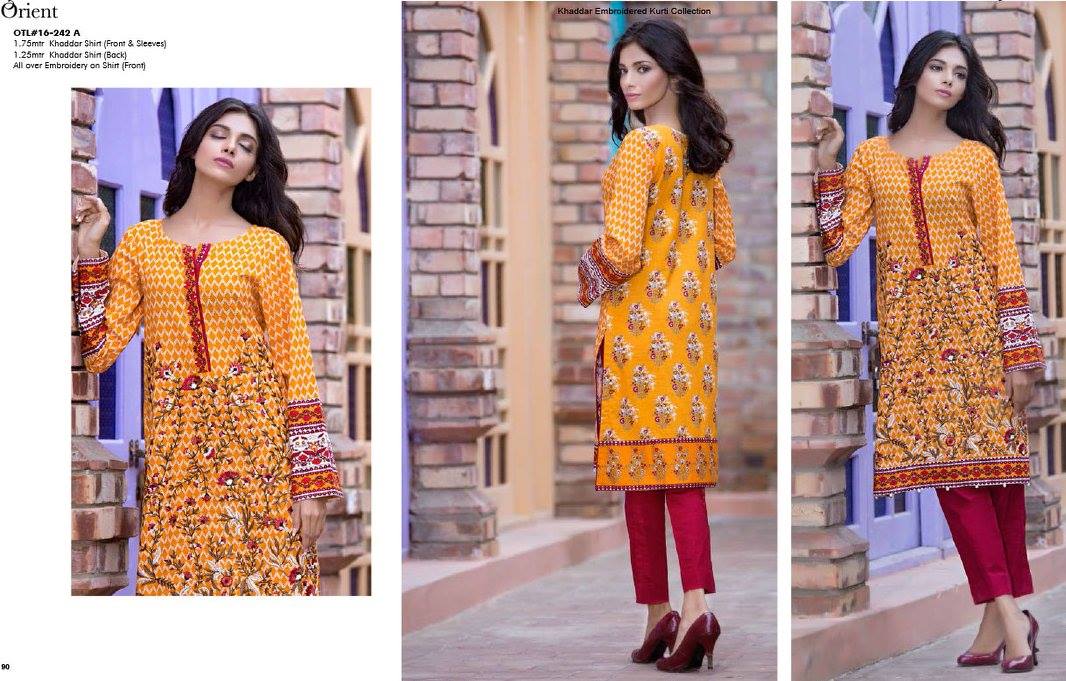 Check out more designs below.