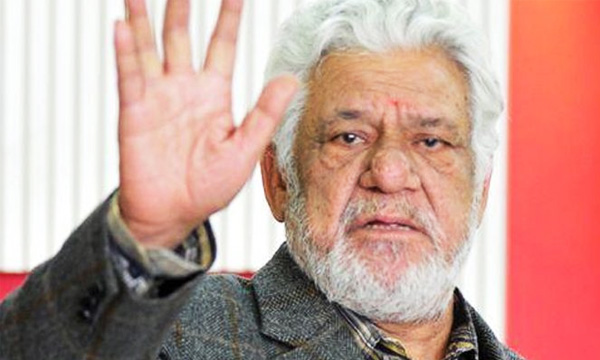 Bollywood's veteran actor Om Puri received a warm welcome in Pakistan when he visited the country for Fahad Mustafa's Actor In Law movie promotions. Now a video of the artist is making rounds in social media on which Om Puri is giving his views on Islam.
The video dates back to March 27, 2016, and is a clip from his talk show on Dunya News. You will be shocked to see what Om Puri has to say.
Watch the video for yourself here
https://youtu.be/hxx8S0AuDvE
The Indian media is on fire, accusing Om Puri of converting to Islam. It seems like the actor was expressing his views about the religion on a question asked by the host of the show.
Om Puri Receives Hatred from Indians for Supporting Pakistani Celebrities & Insulting Indian Army: [Watch Video]
Earlier, the Indian actor Om Puri has stood up in support of the Pakistani artistes and ended up insulting the Indian army. He backed up the Pakistani actors and stated that there should be a distinction between art and politics- banning stars will not affect the situation in any way.
"I have always received love and warmth. If the Pakistani actors leave the projects they are doing here in middle, then people in India (filmmakers) will also face financial loss. Hence, this is insignificant. The actors have not come here through any illegal way. They have a valid visa. But, if the government will ask them to leave, then it is different," he urged.
Later, a police complaint was filed against veteran actor the star for his views against the Indian army.
We haven't forced them to join the army," he said.
6 Bollywood Celebrities Who Raised Their Voice Against India's Ban on Pakistani Artists
Stay tuned to Brandsynario for more updates.