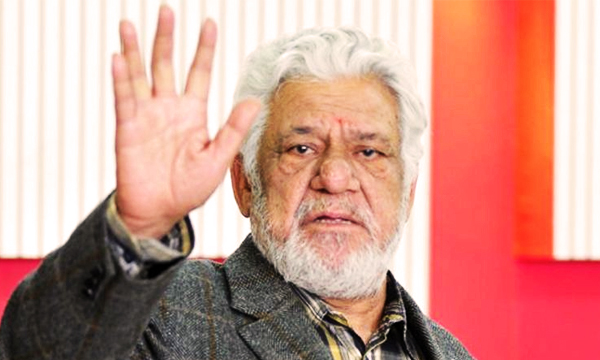 In a fiery debate on Indian television, the legendary Indian actor Om Puri has stood up in support of the Pakistani artistes and ended up insulting the Indian army. He backed up the Pakistani actors and stated that there should be a distinction between art and politics- banning artistes will not affect the situation in any way.
The 65-year-old actor urged that Pakistani artistes were not illegally working in India and sending them back will cause major losses to the Bollywood film industry and the producers.
"When the government is taking an action, we all should stay quiet. It hardly matters if we send back the artists from Pakistan, who are working here, or let them stay. I have been to Pakistan six times and have met people from all strata," said Om Puri.
Watch what went down on the show here:
https://www.youtube.com/watch?v=03M__i9Tbqo
"I have always received love and warmth. If the Pakistani actors leave the projects they are doing here in middle, then people in India (filmmakers) will also face financial loss. Hence, this is insignificant. The actors have not come here through any illegal way. They have a valid visa. But, if the government will ask them to leave, then it is different," he urged.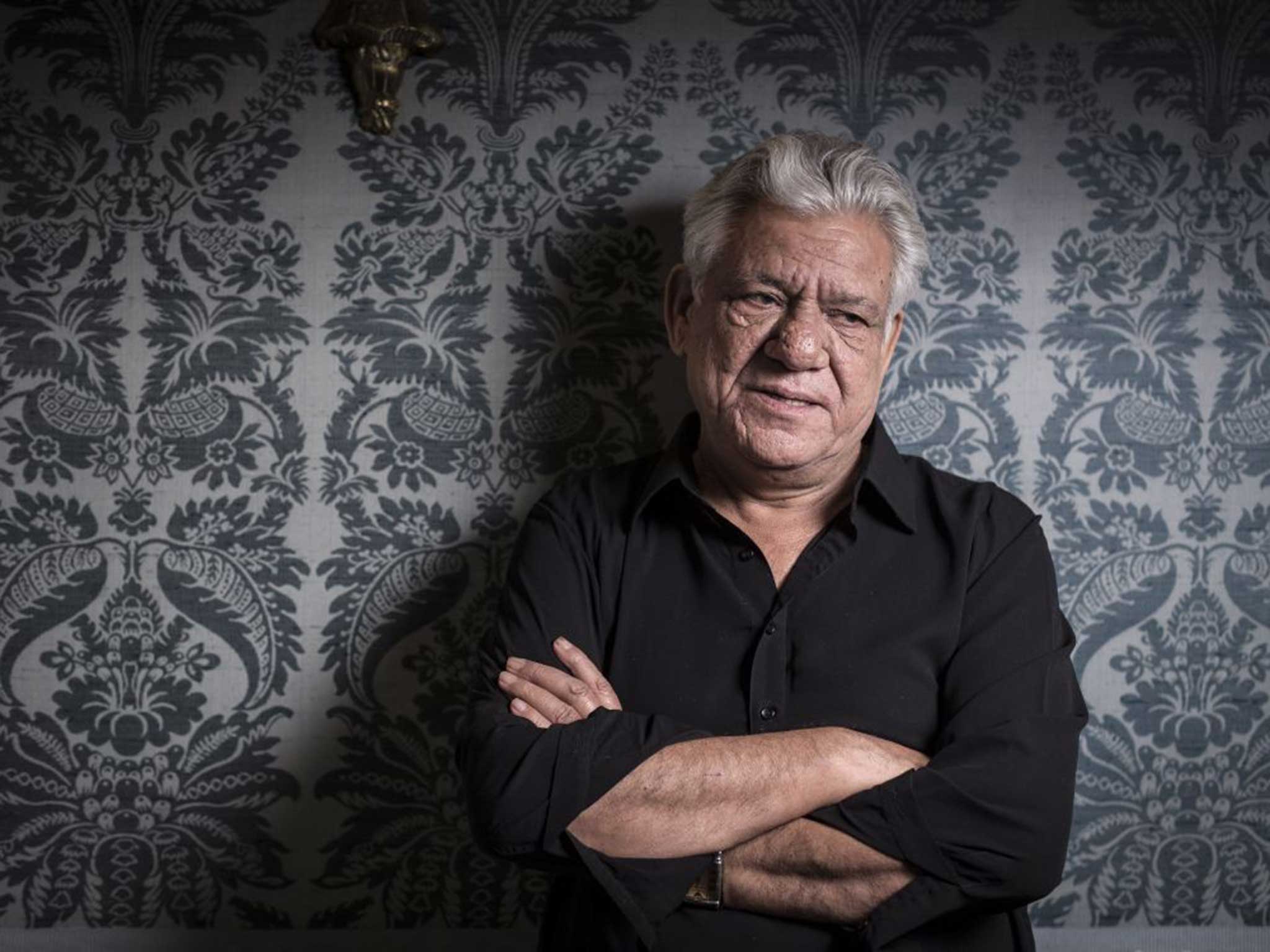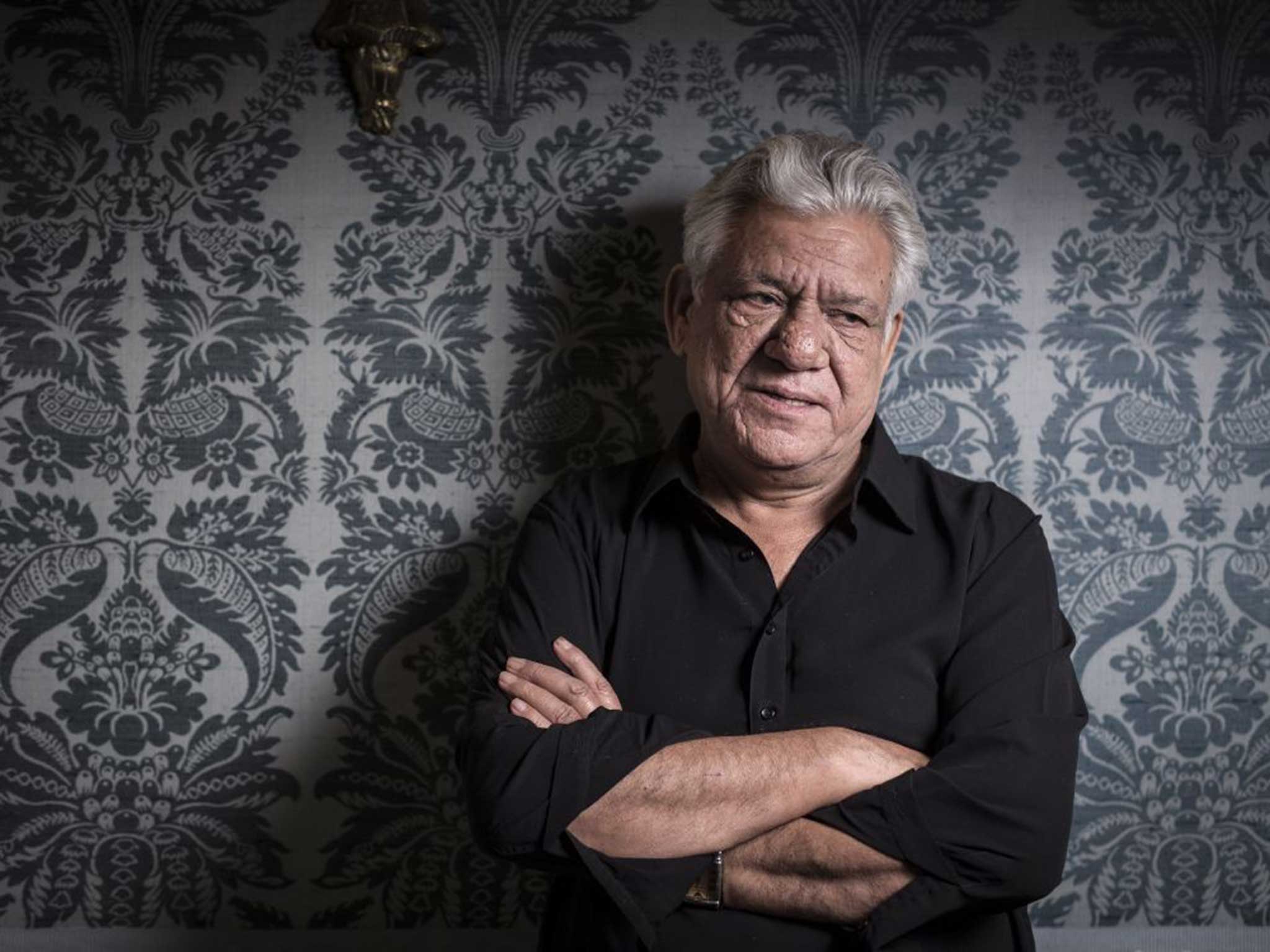 Unfortunately, while talking on a local television channel, Om Puri insulted the Indian army and landed himself in hot waters. In a live debate on IBN7, the actor spoke up about Indian martyrs insensitively.  "We haven't forced them to join the army," he said.
"Prepare 15-20 people as the suicide bomber and send them to Pakistan to conduct blasts there," burst out Om Puri and walked out of the debate.
Fawad Khan's Anti- Bollywood Statements Proved to be Falsely Created by Indian Media!
After facing snide and nasty remarks from the spokesperson of MNS on the show, all the rest of the spokespersons turned against Om Puri- they kept chanting how they used to respect him but now they have lost all respect for the actor.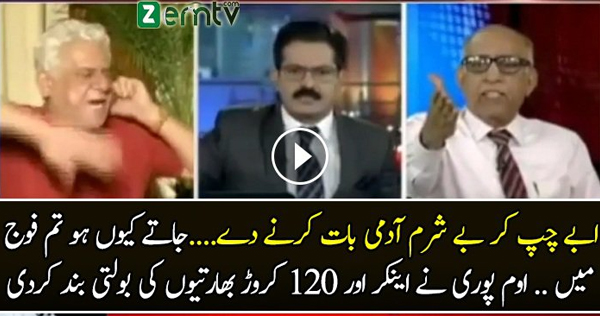 The actor encountered a lot of flak on social media for the comments while #OmPuri trended on Twitter. He faced criticism on from fellow actors such as Anupam Kher for his statement.  
Dear #OmPuri ji. Mai aapki bahut izzat karta hoon. Lekin kal tv per desh ke sainik ke baare mein aapki baat sunkar bahut DUKH hua. #VerySad

— Anupam Kher (@AnupamPkher) October 4, 2016
See some of the tweets below:
#OmPuri Bloody Pig. No respect for these kind of #Idiots. #Rascal who is doing movies in #Pakistan.

— Sanket Kumar (@sanketkrsharma) October 4, 2016
#Shame on this ridiculous behvior by #IndianMedia as thy takes on #OmPuri after he extended his support for #Peace#India #Pakistan #Kashmir

— Omer Khayyam (@JournalismAtOK) October 4, 2016
#Ompuri should abuse Pak Army says @abhijeetsinger on ompuri's 'Shahid Jaawan' Statement and Apology. @awasthis @raydeep @singhppratap

— Shivangi Thakur (@thakur_shivangi) October 4, 2016
#Pakistan doing indirect #SurgicalStrike by using its hidden agents like #ArvindKejriwal #OmPuri #BarkhaDutt #Baramulla #IndiaComesFirst

— Pirate Earnish 🇮🇳 (@arnished) October 4, 2016
https://twitter.com/PerpeChul/status/783201055098085376
#OmPuri apologises for his comments on #BSF martyr. Says if country wants I am ready to go to jail. @awasthis @ibnkhabar @AnupamPkher https://t.co/sHkX3Vmilv

— Kirandeep (@raydeep) October 4, 2016
https://twitter.com/GuruOfficial/status/783186404939399169
One of the most insensitive crass comment coming from Bollywood by #OmPuri Last thing our forces deserve is loose comments! pic.twitter.com/3VlG9fjyNU

— Naina (@NaIna0806) October 4, 2016
The remark was made a few days after Salman Khan opposed the ban on Pakistani actors. The Indian film industry has been divided on the matter of banning Pakistani actors in India post-Uri attacks. Randeep Hooda, Anupam Kher, Ashoke Pandit, Madhur Bhandarkar are some of the actors who have supported the ban.
Om Puri recently starred in the hit Pakistani movie Actor In Law also featuring Fahad Mustafa and Mehwish Hayatt. 
Mahesh Bhatt, Salman Khan, SRK, Karan Johar and a few others have spoken up against the ban and supported Pakistani artists. The Indian Motion Picture Producers Association recently made an announcement banning the actors from the neighboring country.
6 Bollywood Celebrities Who Raised Their Voice Against India's Ban on Pakistani Artists
Stay tuned to Brandsynario for more updates.