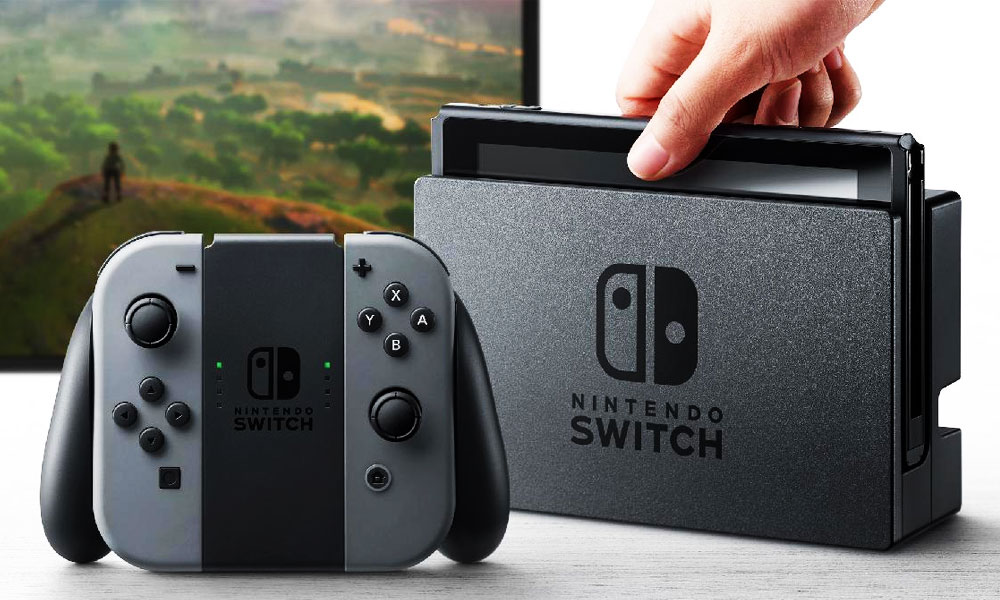 Nintendo has taken a long time to unveil their new console, but if you are a die-hard Nintendo fan, the wait was worth it. The company finally gave fans around the world an official preview of what they can expect from the new Nintendo console, renamed from Nintendo NX to Nintendo Switch. The Switch console is manufactured by Kyoto.
"Introducing Nintendo Switch! In addition to providing single and multiplayer thrills at home, the Nintendo Switch system also enables gamers to play the same title wherever, whenever and with whoever they choose. The mobility of a handheld is now added to the power of a home gaming system to enable unprecedented new video gameplay styles."
The company has taken things to the next level while keeping their signature NES cartridge style. Gamers will be able to play the system through a remote controller, a handheld game, and can even play simply with the cartridge itself. Check out an exclusive first look of Nintendo Switch.
The trailer even shows potential Nintendo games we can expect, including The Legend of Zelda, Mario Kart, Super Mario, and more.
Check out an exclusive first look of Nintendo Switch.
---
Nintendo fans finally have something to look forward to, Nintendo breaks the ice with their NX surprise. The company tweeted Be among the first to discover #NX. Watch the Preview Trailer at 7am PT/10am ET! Sharing a pic of their iconic character, Mario, who is waiting behind the curtains to unveil something very exciting.
The official Nintendo website also asked their fans to tune in to watch the preview trailer for Nintendo's new console. The hype for it was created when the company made announcements for the console, however, they never came around to reveal any information about it at E3 2016 when they were most anticipated to.
However now, the wait is almost over!
Be among the first to discover #NX. Watch the Preview Trailer at 7am PT/10am ET! pic.twitter.com/R2QTzjyLUo

— Nintendo of America (@NintendoAmerica) October 20, 2016
NX Rumors:
The following are NX rumors NeoGaf user 10K has shared:
Nintendo's NX revealing has been postponed till August 4 from July 25, 2016 which is to be followed by a short presentation
It will sport an eight core ARM cortex with v8-a A72 clocked at 1.6GHz (not final, still under-clocked)
12GB LPDDR4
Custom Polaris GPU
No HDD
Flash Memory, possibly Core Gamer for on-board memory
Cartridge format for all media (to keep the prices cheap)
In-screen controller
Remote play
Hand-held NX console is planned for 2017, and shall support stream for console games
Final name for NX still not confirmed
Price range to be at least $340
Region free
Titles such as Luigi's Mansion 3 and Zelda to be launched with the console
Release date set for March 18, 2017
Supplementary computing devices to be rolled out later
Initially planned for a 2016 launch, it now requires more time for software and logistics
ARM Architecture
Bigger RAM than Wii U which may be more or less than the RAM in PS4
Type of RAM is unknown
Final RAM amount is pending on Nintendo's decision of how much to dedicate to games for OS
Specifications are powerful than PS4
Controller similar to DS4 standard
Developers have praised NX's toolset
Live Nintendo NX Updates:
Stay tuned to Brandsynario for more updates.