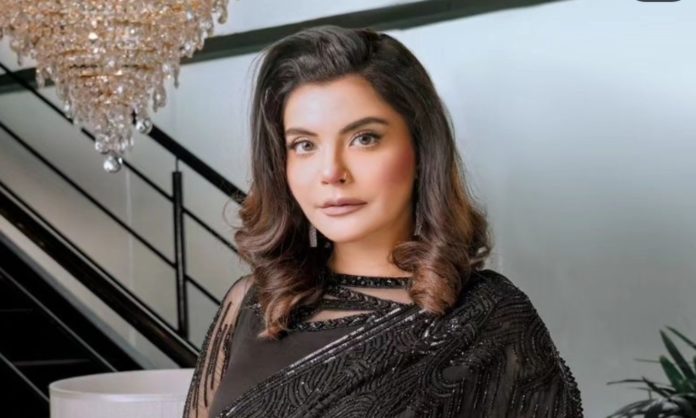 In her latest appearance as a guest on Ahmed Ali Butt's podcast, Nida Yasir has shared the details about the disrespect she felt after Rabia Anum walked out of her show.
Rabia Anum & Nida Yasir 
Rabia Anum who is an acclaimed host and anchor appeared on Nida Yasir's morning show a few years ago. However, soon after the show started the guest chose to walk out of the show which was going on air. Mohsin Abbas who was a guest at the same show at that time was accused of abuse by his wife. While Rabia felt uncomfortable with his presence at the same show she instead of communicating this to the host left the show in between.
Rabia's action was met with severe criticism and praise at the same time, Nida Yasir, however, has recently shared her side of the story in a podcast.
While talking to Ahmed Ali Butt, Nida shared her stance on Rabia Anum walking out of her show. According to her, she is no one to remove someone from the show since it is her responsibility to be respectful toward her guests.
Here's a clip from the podcast below.
Read More: Ayeza Khan Confuses Fans With Her Latest Instagram Story
"According to Rabia, she didn't know the other guest who was going to join the show. She came to know about him in the morning. If she got to know before the show then it was her responsibility to share it with me." Said Nida.
Further adding, "I was there at the set, if she was uncomfortable she should have come to me on set and discussed the matter, she sure talked to my team, however, she failed to mention it to me."
"I'm a host and I'm supposed to give respect to everyone on my show regardless of their background." She concluded.
Read More: Sorry, Not Sorry: Here's What's Wrong with Ayeza Khan's Apology
To know more about the details head on to Ahmed Ali Butt's podcast with Nida Yasir.
Stay tuned to Brandsynario for the latest news and updates.