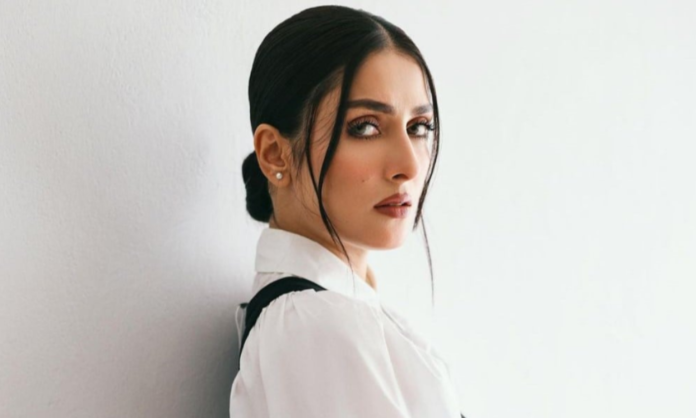 Pakistani actress Ayeza Khan finds herself in hot water again for her handling of an apology that has stirred a mix of disappointment and frustration among her fan base.
The apology began with a claim that her statement was being misinterpreted, raising eyebrows among fans.
The actress faced immediate scrutiny as fans criticised her for sidestepping the moral responsibility as a Muslim celebrity to address the ongoing crisis in Gaza.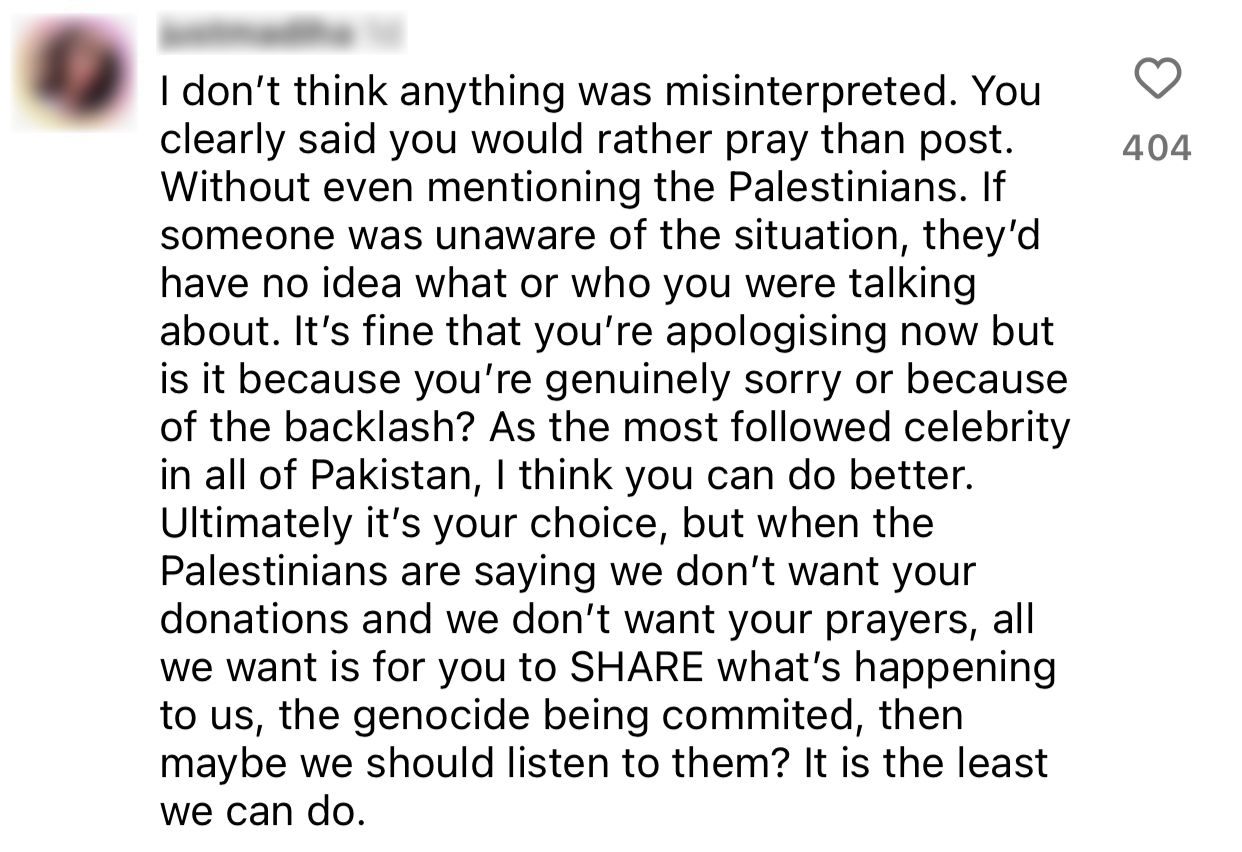 Algorithmic Concerns:
Ayeza Khan's observant fan base of over 13 million on Instagram quickly dissected her attempt to avoid naming Gaza in her apology.
One user accused Ayeza Khan of attempting to fly under the radar of the platform's algorithm, which has been shadow-banning accounts that post spontaneously about sensitive topics.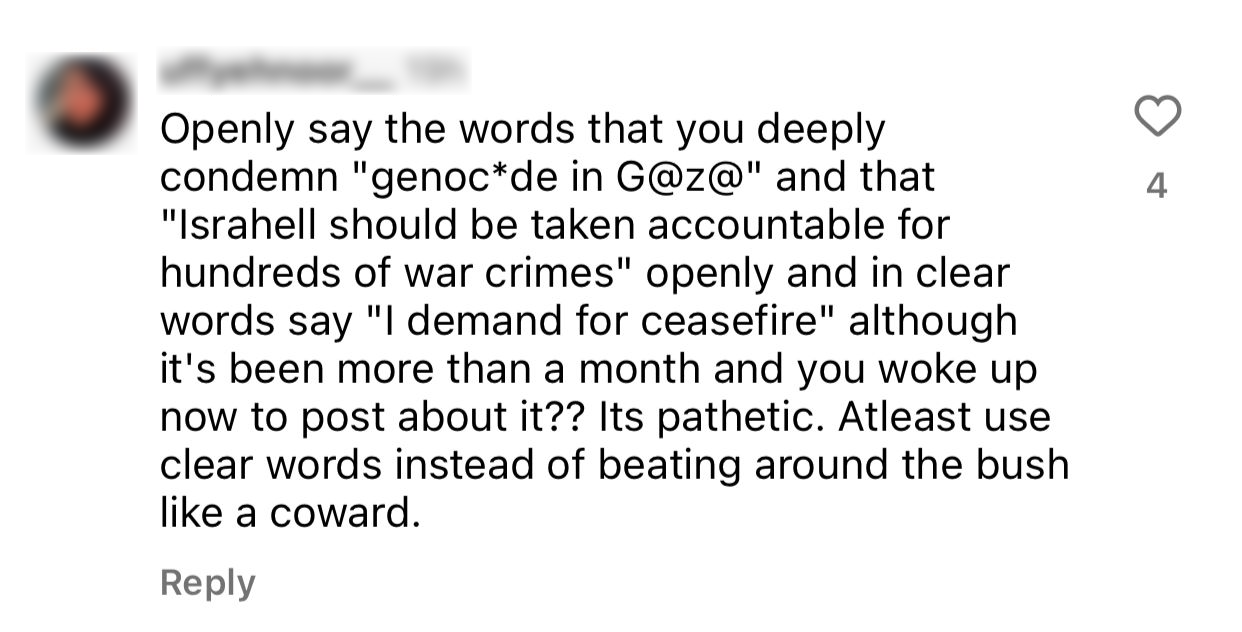 The backlash didn't stop at just criticism as some announced that they're unfollowing her for not even doing the bare minimum as compared to other Muslim celebrities.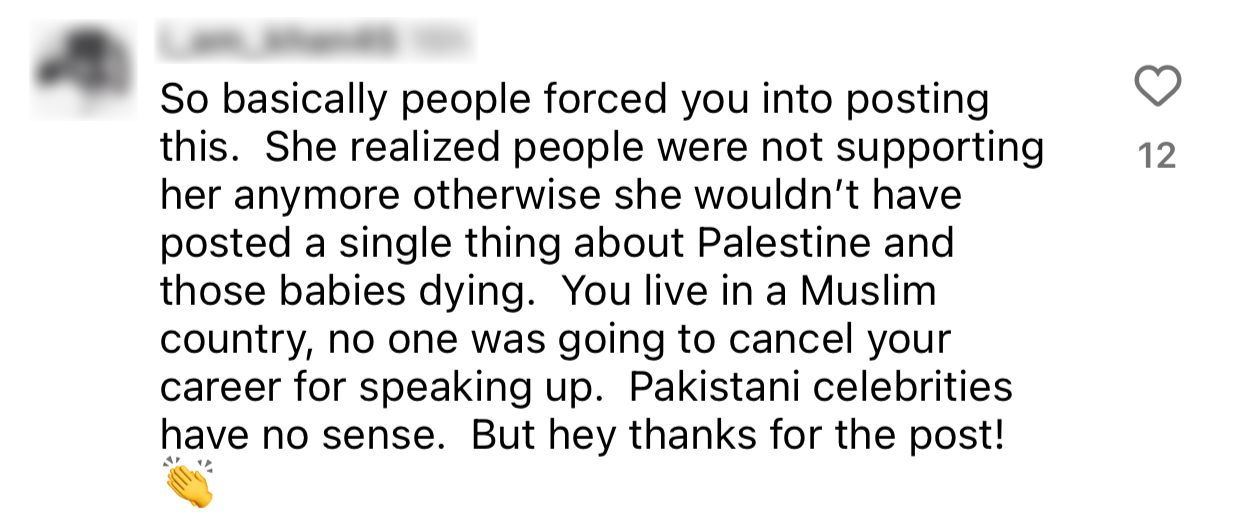 Ignorance or Intention?
Users questioned the actress's promotional activities for her drama serials while seemingly undermining the impact of social media posting.


The criticism intensified as followers urged her to educate herself on the severity of the situation, speculating that her ignorant statements might lead to a loss of followers.


Some argued that she could have minimized the damage by addressing the issue promptly. A user noted that he did observe a couple of posts about the genocide, which isn't enough to fear getting shadow-banned on Instagram.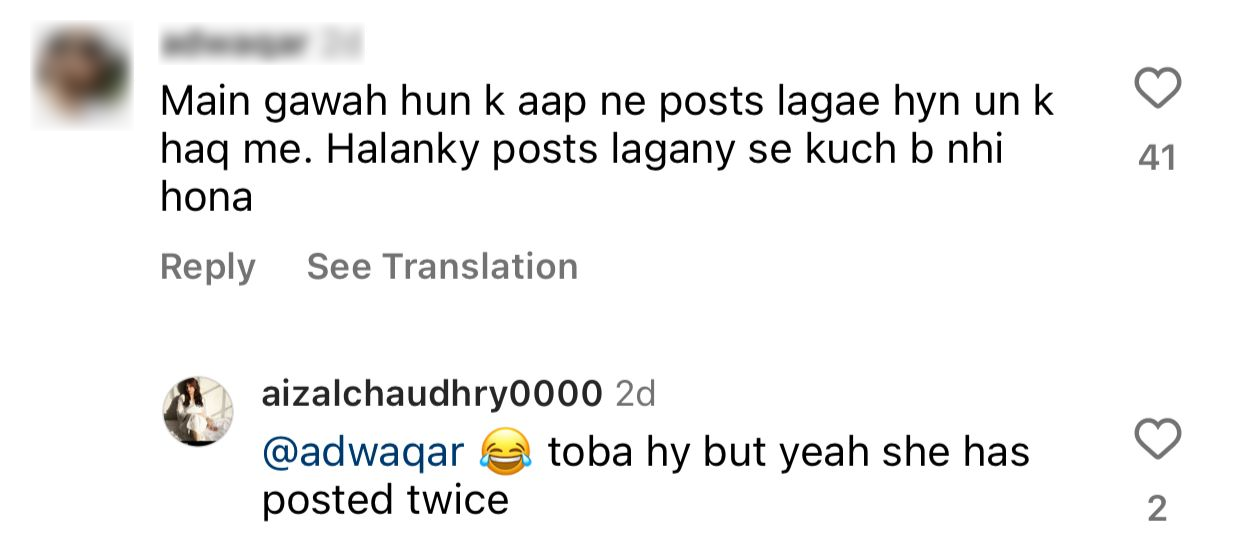 Here's the apology: 
It all started with Ayeza Khan's response to the Israel's carpet bombing in Gaza that has killed over 11,000, including more than 4,500 children, in an excuse to hunt down Hamas, a resistant group that formed in response to 75 decades of displacement and oppression from Israel.
In a post that posed the question, "Why are you not posting?" in reference to raising awareness about Palestine, Ayeza redirected the focus to the power of prayer. She articulated her belief that daily prayers hold more significance than daily social media posts, urging followers to pray fervently for the world and to avoid blame or finger-pointing on the platform.
"Because I know that praying daily is more powerful than posting daily," said Ayeza as an answer to the query posed. "Please pray for the world as much as you all can and avoid pointing fingers and blaming each other on this platform. We all have children and loved ones, and we can all feel the pain. We cannot imagine how painful it is for them, but I am keeping my faith in Allah, and very soon, Allah will bring justice, Ameen."
Broader Backlash:
Ayeza Khan is not the sole figure facing criticism, as Pakistan-based Jewish activist Shaniera Akram drew ire for being too scared to address the killing of Palestinian civilians by the Israeli military. The controversy escalated into a spat with Pakistani actor Armeena Khan, who called out Shaniera Akram for selective activism.
Stay tuned to Brandsynario for latest news and updates.