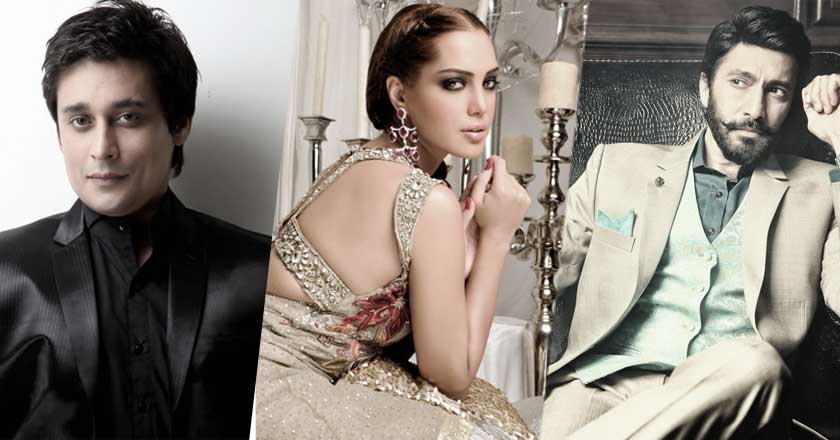 Lollywood is all set for another action thriller  movie titled, Rastey, starring RJ turned host and actor, Sahir Lodhi. Ex-supermodel, Saima Azhar and popular TV actors, Aijaz Aslam, Naveed Raza, Sana Fakhar.
"Sahir and I will play the lead roles in the film while Sana Fakhar will play my sister-in-law. Raastey is a family-oriented action film with a romantic element. There will be no obscene scenes in it," she told Dawn Images.
The movie will also see Shamoon Abbasi and Naveed Raza in pivotal roles. Famous TV actor. Naveed Raza described the genre of the film as a bit different from other films produced in the Pakistani industry.
Read More: Javed Sheikh to Direct Pakistani Film Wujood
Further reports revealed that the music of this movie will be composed by Rahat Fateh Ali Khan and Amjad Sabri.
The entertainment buzz earlier reported that Nargis Fakhri was supposed to be the leading cast of the film, but due to cross-border tension, Saima Azhar will be now play the lead role in the movie.
The movie will be directed under the banner of Saqib Siddiqui and will be produced by Dr. Faisal. The shooting of this film started on November 10, with the first leg being shot in Karachi.
Read More: Mathira to Star in 3 Upcoming Pakistani Movies!
Last but not the least, how can a movie miss an item song –  Mathira will play an item song in the film 'Raastey'.
Stay tuned to find more updates on upcoming Pakistani movies