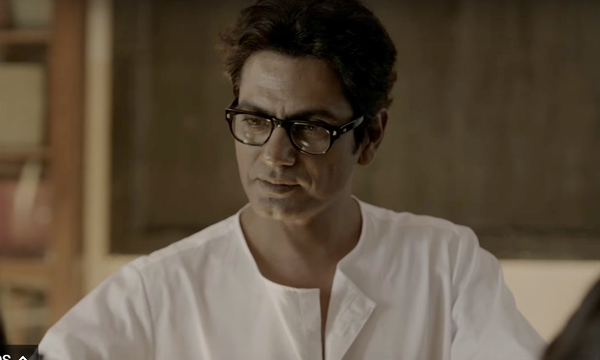 We all had seen glimpses of Nawazuddin Siddiqui dressed up as Urdu poet "Saadat Hasan Manto" for in the Indian biopic of Nandita Das's directorial debut "Manto". Now Das has released a short film on the South Asia's  literary veteran In Defence Of Freedom to give a sneak peek of the movie to the world.
You will be left in awe of Nawaz's stellar acting! He seems to have totally mastered the language's dialect and fluidity of his speech is incredible.
Watch Nawazuddin Siddiqui In & As "Manto in this video!
https://youtu.be/uwWr6F04QW4
As Manto, Nawaz is shown lecturing a class on the importance of freedom of speech.  He is seen debating for his right to pen down his blunt thoughts on social issues that prevail at large, and the need to talk about things, even if they are bold and obscene, without any hesitation.
The actor has also rocked Manto's unruly hair and geeky spectacles. His first glimpse as the poet has raised the bar for his movie and expectations are now even higher than ever before.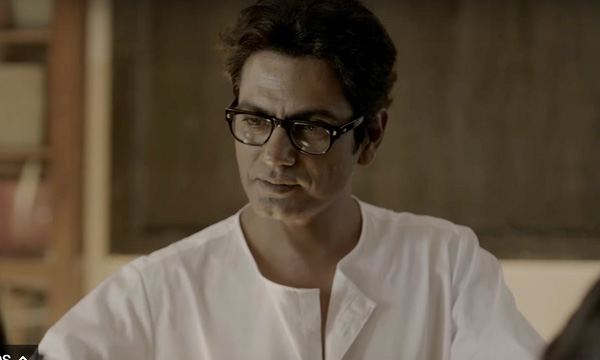 Sarmad Khoosat himself reaped heaps of praises for his portrayal of Manto. Not only the movie was screened at various global festivals, it also won a plethora of accolades and garnered appreciation from across the border as well.
Bollywood Movie Manto: Nawazuddin Siddiqui is all set to Give Competition to Sarmad Khoosat?
Now, let's see if Nawazuddin's Manto will be superior to Sarmad Khoosat's Manto!