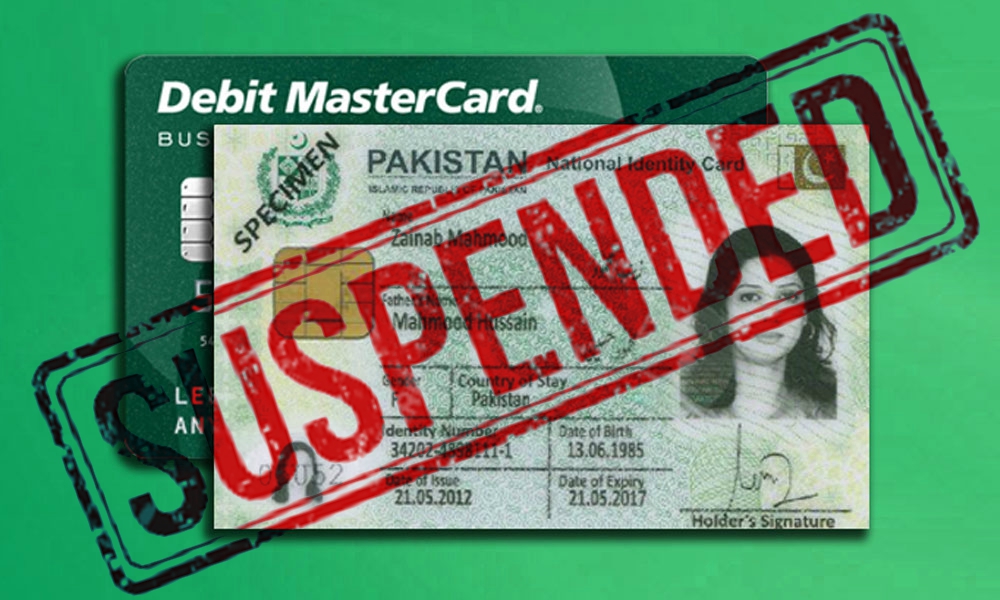 On Thursday, January 26th, Interior Minister, Chaudhry Nisar Ali Khan, suspended the agreement in between MasterCard and National Database and Registration Authority (NADRA).
The reason for calling off the agreement between the two was because of possible security risks in the national database as the agreement violates it.
Earlier, news broke that NADRA and MasterCard are looking forward to collaborating together to introduce a new and improved Smartcard which will allow the residents of  Pakistan to conduct e-payments with their CNIC.
The minister said the agreement was made without a written permission from the government and without any consultation with the stakeholders. Sensitive security matters were not kept in view while signing the agreement, he added.
The State Bank of Pakistan (SBP) also took a look at the agreement and amid concerns regarding the security of the national database. The central bank's spokesman had told a local newspaper that the SBP was looking into this agreement and getting more information from the two parties about the arrangement.
The third player involved in this agreement was Faysal Bank. The reason why the bank was involved was to ensure all regulators of SBP are being met with. NADRA had also not obtained the necessary authorisation from the Pakistan Remittance Initiative. Without their permission, it is illegal to receive remittances from abroad.
Whereas, on the other hand, NADRA officials were adamant that MasterCard would not have access to its secure database. They said the sender of the money would log into NADRA's website and feed the receiver's CNIC number. Then NADRA would send this information to MasterCard for verification.
Stay tuned to Brandsynario for more news and updates.
MasterCard Collaborates with NADRA to Bring E-Payment Facility Through SmartCard