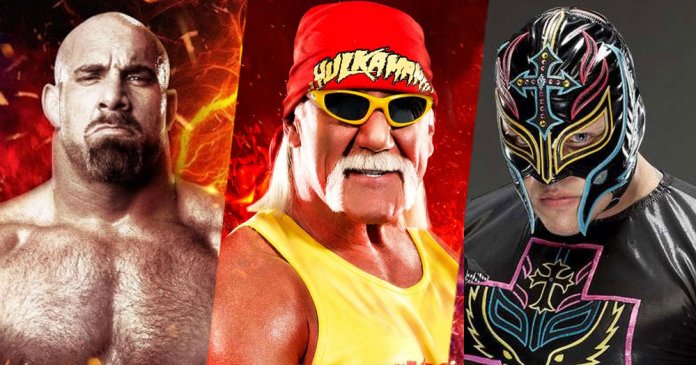 For some time, international sports in Pakistan only seemed to be a beautiful dream. For so many years, the hockey and cricket fields remained barren while the rings remained empty, but not anymore!
After the arrival of foreign cricketers, hockey players, and world renowned wrestlers in Pakistan, other big names in the world of wrestling have expressed their desire to visit the country!
According to Express News, Hulk Hogan, Gold Berg, and several other international wrestlers have agreed to visit Pakistan.
Asim Shah, owner of Pro Wrestling entertainment, the same franchise which brought the best to Pakistan including likes like Wade Barret, mentioned Ray Mysterio, Hulk Hogan, Gold Berg and 22 other wrestlers have agreed to visit Pakistan and soon contracts will be signed with them.
He also mentioned that the shows will be organized in 4 major cities of Pakistan; and will be conducted before or just after Pakistan Super League (PSL). Due to the achievement of introducing free style wrestling in Pakistan, the demand for international wrestling has seen a boom!
Professional wrestler Wade Barrett has said that he loved visiting Pakistan and plans to make another visit soon to encourage wrestlers.
"I have been to many countries but the warm welcome and hospitality we received in Pakistan was amazing. We were provided top class security and we felt completely safe while moving around in Pakistan."
He added that it was an honor for him to be amongst 25 wrestlers from 18 countries, who participated in one of the biggest international sporting events in the history of Pakistan.
"We are planning for the second season which will be bigger and better more international superstar will visit Pakistan. We have been invited to Austria to present world Heavyweight championship belt to the winner on September 2, and this has happened after our mega-event in Pakistan," said Imran Shah, promoter, and organizer.
For more details stay tuned to Brandsynario!