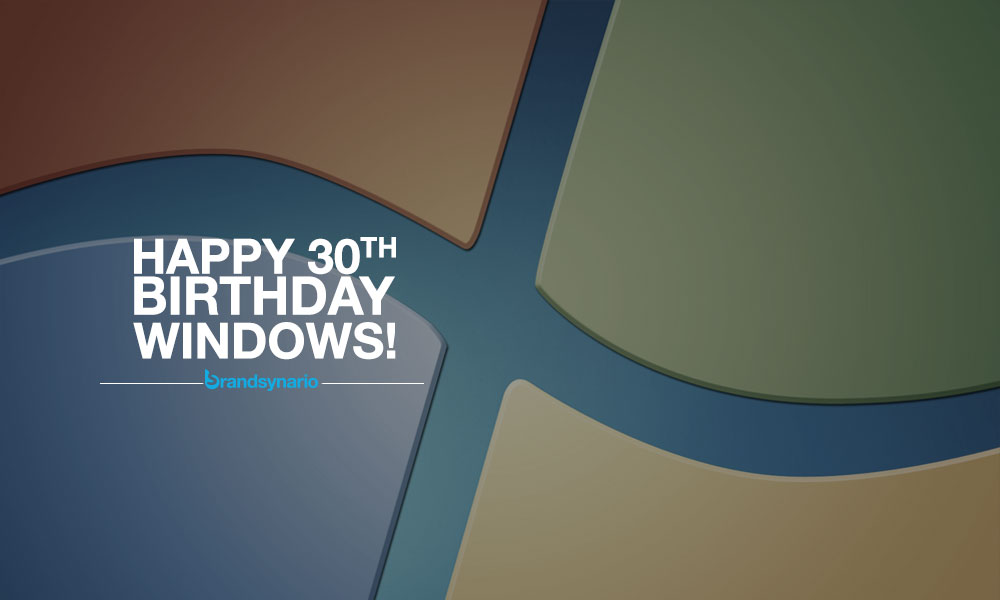 Thirty years after the launch of its first version on November 20, 1985, Microsoft's operating system still dominates the market, as it can be found in almost 90% of the world's personal computers. Let's take a look at the story of Windows through its 11 main versions for the general public.
Related: Happy 30th Birthday Windows!
Windows 1.0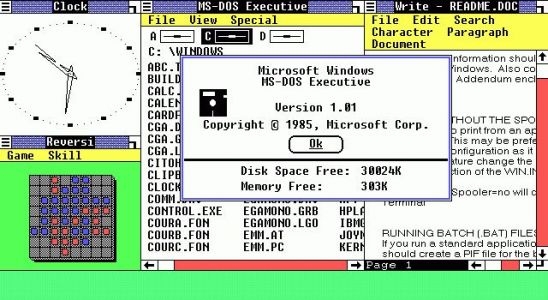 Launched on November 20, 1985
The first operating system designed by Microsoft, Windows 1.0 had a graphic interface providing access to various practical software options: word processing, drawing, an address book, a calculator, etc. This first version was nonetheless a failure, due to its lack of ergonomics and slow execution time.
Windows 2.0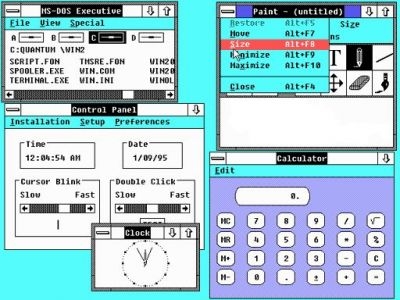 Launched on December 9, 1987
Two years later, Microsoft took a big step forward with Windows 2.0. The system could handle multitasking, with windows able to overlap, and icons displayed on the desktop. It was also the first version to have a control panel.
Windows 3.1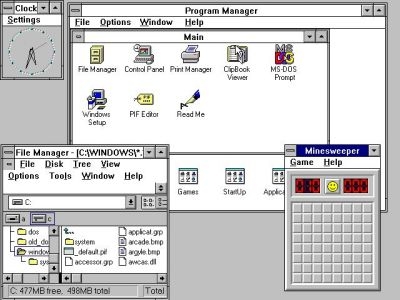 Launched on March 18, 1992
This is the first version to be really successful, or in any case the one that made Windows popular with the general public. The screensaver feature, the Windows Registry and audio and video capability arrive with Windows 3.1. It also saw the arrival of the Solitaire and Minesweeper games and various preinstalled fonts, offering new word processing possibilities.
Windows 95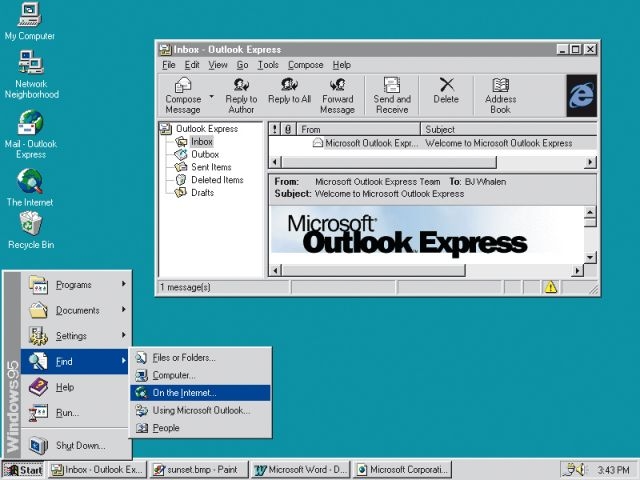 Launched on August 24, 1995
With Windows 95, Microsoft shook everything up with its totally redesigned graphic environment and the emergence of the Start button, a taskbar, and minimize, maximize and close buttons on each window. Connection to devices was simplified with the Plug-and-Play system. This was the first time that the Internet Explorer browser was integrated into Windows.
Windows 98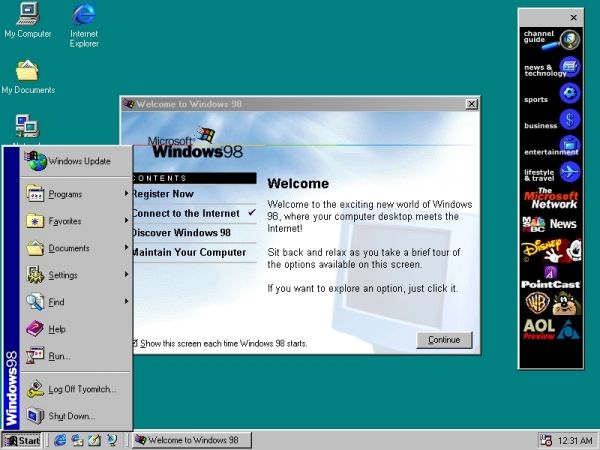 Launched on June 25, 1998
This new version was adapted to support two innovative technologies which would soon become hugely popular: reading DVDs and USB devices. The Quick Launch bar also made its first appearance in Windows 98.
Windows ME (Millennium Edition)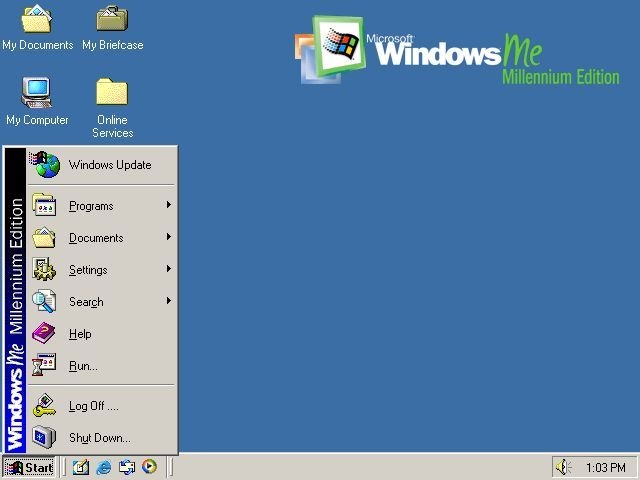 Launched on September 14, 2000
Intended to celebrate the new millennium, Windows Me launched new features such as Windows Media 7 and Movie Maker, enabling anyone to edit videos. It also included System Restore for the first time.
Windows XP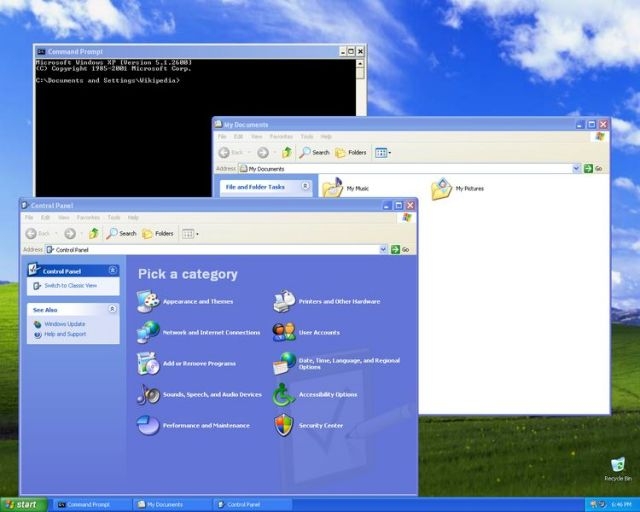 Launched on October 25, 2001
Another milestone was reached with Windows XP, which was enormously successful. In addition to its interface, which was more intuitive, this new operating system put greater emphasis on Help services and the delivery of a steady flow of security updates. This version also introduced the "remote desktop" feature enabling users to connect to the computer to use the printer or other devices, and it was able to handle various types of connection to the internet (ADSL modems, Wi-Fi, etc.).
Windows Vista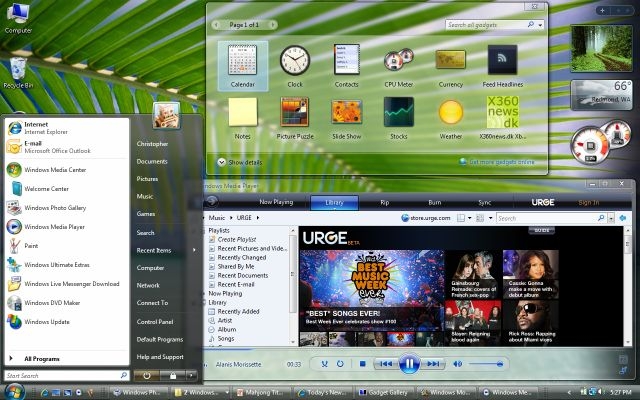 Launched on January 30, 2007
Windows Vista, which was announced to great fanfare, turned out to be a failure for Microsoft, due to a bloated system and a lack of innovation. All the assistance offered when installing or launching new programs soon became overwhelming. It is worth noting nonetheless that Windows Media became a true multimedia center enabling users to watch TV, edit videos and look at photos.
Windows 7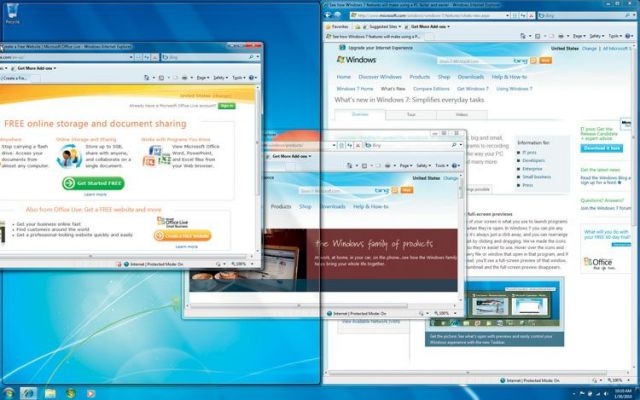 Launched on October 22, 2009
With Windows 7, Microsoft launched a new taskbar and the option of customizing desktop gadgets. This new operating system introduced Windows Touch for touchscreen users and was the first step towards a multi-device system.
Windows 8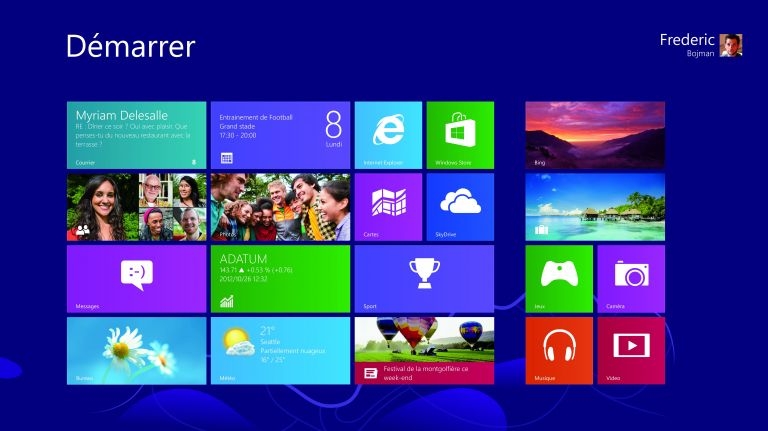 Launched on October 26, 2012
Following on from the progress made by its predecessor, Windows 8 was the first operating system compatible with PCs and tablets, resulting in a complete overhaul of its ergonomics based on touchscreen use. Its many innovations included a brand new visual interface and horizontal scrolling. It ended up confusing many PC users.
Related: Microsoft Windows 7 and 8.1 to be Discontinued in November 2016
Windows 10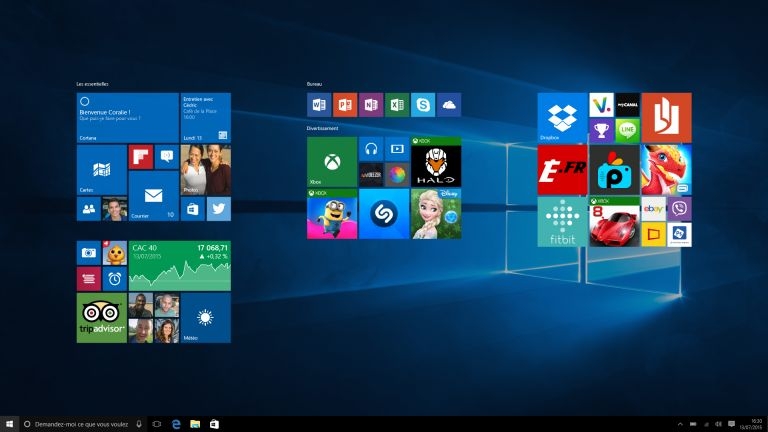 Launched on July 29, 2015
The brand new Windows 10 is compatible with various devices, including PCs, Xbox consoles, smartphones, tablets and even internet-connected objects. It has a digital personal assistant (Cortana), a new web browser (Edge) and for the first time, facial recognition and a digital fingerprint reader are included to increase security. It is being offered as a free update to Windows 7 and Windows 8.1 users for one year.
Read More: How to Upgrade to Microsoft Windows 10