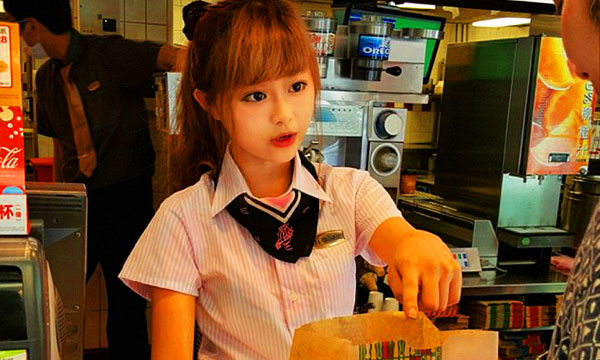 McDonalds in Taiwan has found its best-looking waitress ever and it is taking the internet by a storm. A blogger recently uploaded some pictures of a very adorably cute and perky looking waitress in some branch of McDonalds in Taiwan, and she struck so much to viewers that she gained a fan following of 29,000 overnight.
Hsu Wei-Han, who is also known as 'Weiwei' or 'Haitun' ('dolphin' in Chinese), was photographed by the blogger, RainDog, while he was on his daily run for lunch at McDonalds.
After the pictures went viral, the people of the city of Kaohsiung went all crazy to find the exact branch where this waitress was working just to get a glimpse of her. This branch of McDonalds is also famous for dressing up their female employees in cute-themed outfits, such as sailors or maids.
Her Instagram account is now flooding with followers, from all over the country. There is no denying that she is really cute if we say so ourselves. Don't believe us? Have a look at the pictures below.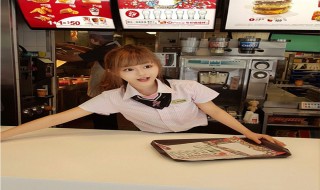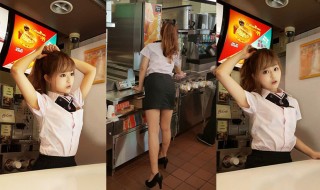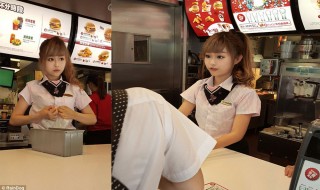 However, she is not the first of her kind. Other catering beauties and 'hunks' from Taiwan have included fruit, tofu, and cake vendors in capital Taipei, as well as a butcher who became quiet well-known as the 'Pork Princess'.
Despite her surge in popularity, some readers have accused the blogger of manipulating the pictures, with some claiming the woman does not exist at all.
What do you think? Let us know in the comments below.