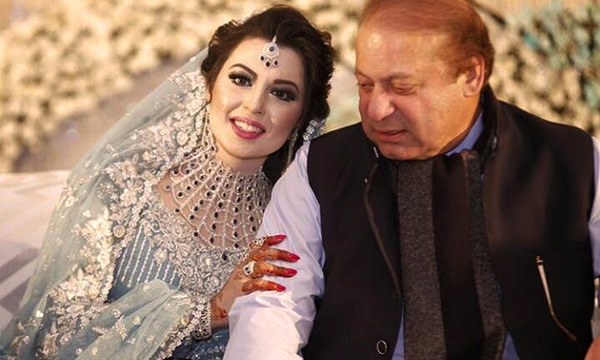 Granddaughter of Prime Minister Nawaz Sharif and daughter of Maryam Nawaz Sharif, Mehr-un-Nisa Safdar got hitched to Raheel Munir, son of businessman Chaudhry Munir on Saturday, 26th of December 2015.
The wedding was attended by the PM Nawaz Sharif, Chief Minister Shahbaz Sharif and 1,500 other national and international guests. A large number of the showbiz famous people were likewise seen at the wedding.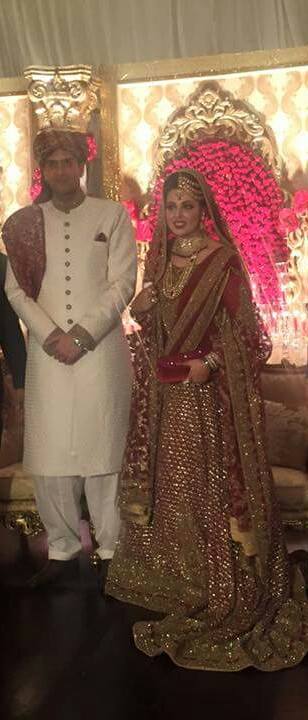 The function finished at 10 PM. Guests were presented with one dish according to the directions of the Government. The valima ceremony took place in Lahore.
The bride wore a lovely red dress which is complimenting off white Sherwani of the groom.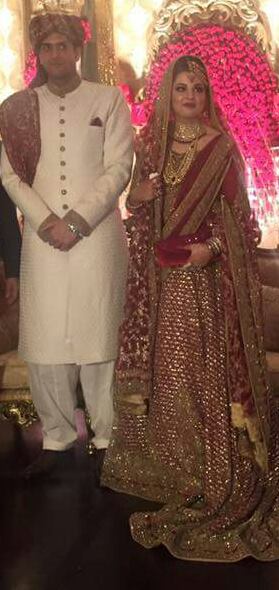 Here is another picture of the couple photographed in  somewhat different angle.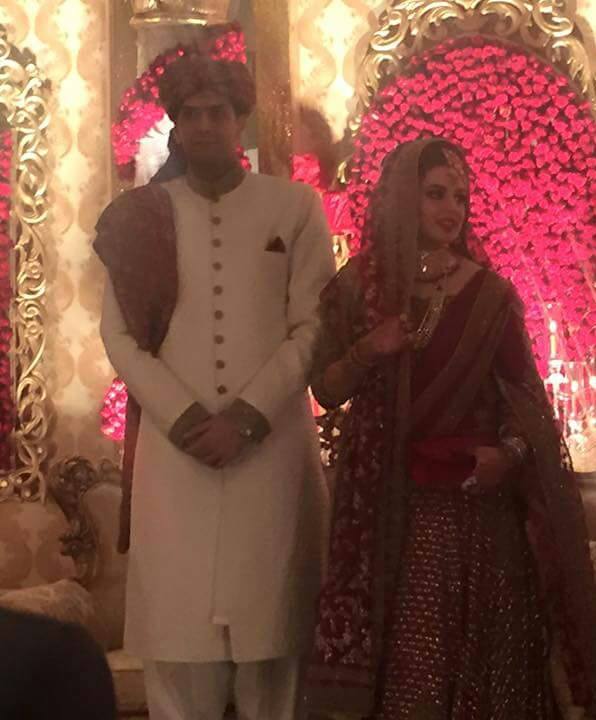 The ever beautiful Maryam Nawaz Sharif, daughter of PM Nawaz Sharif on the big day of her daughter.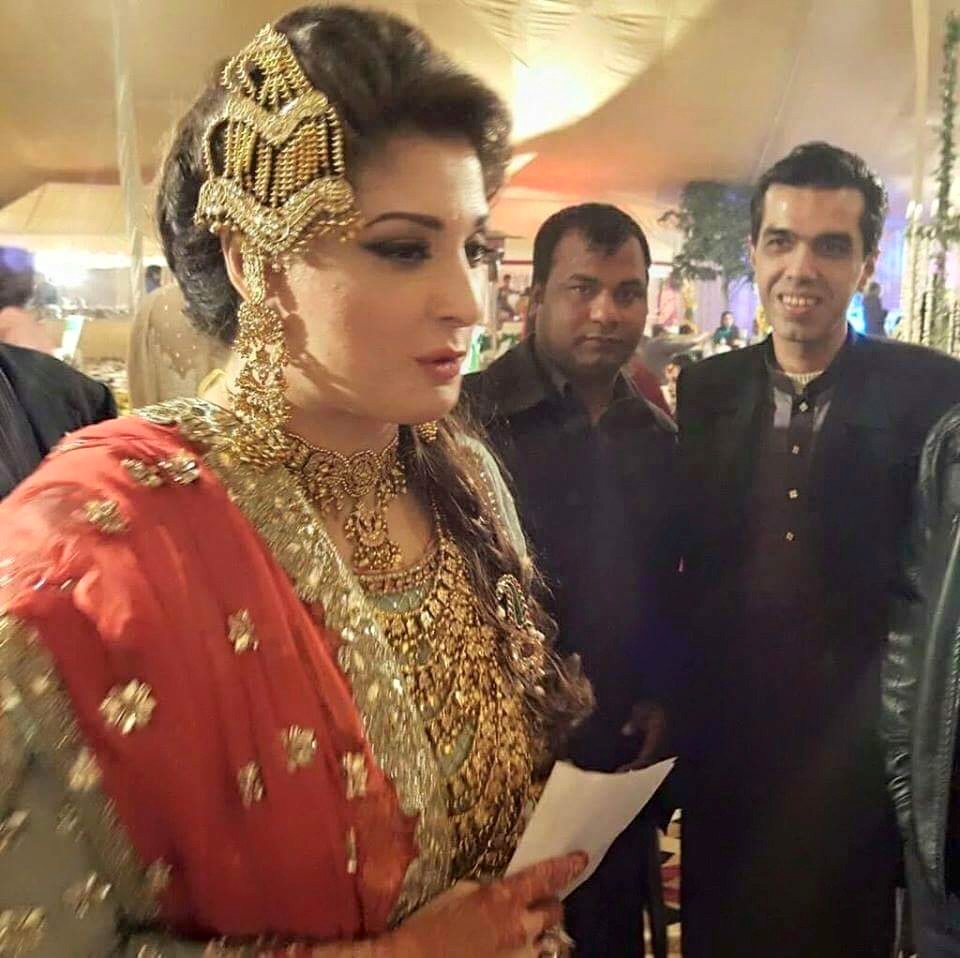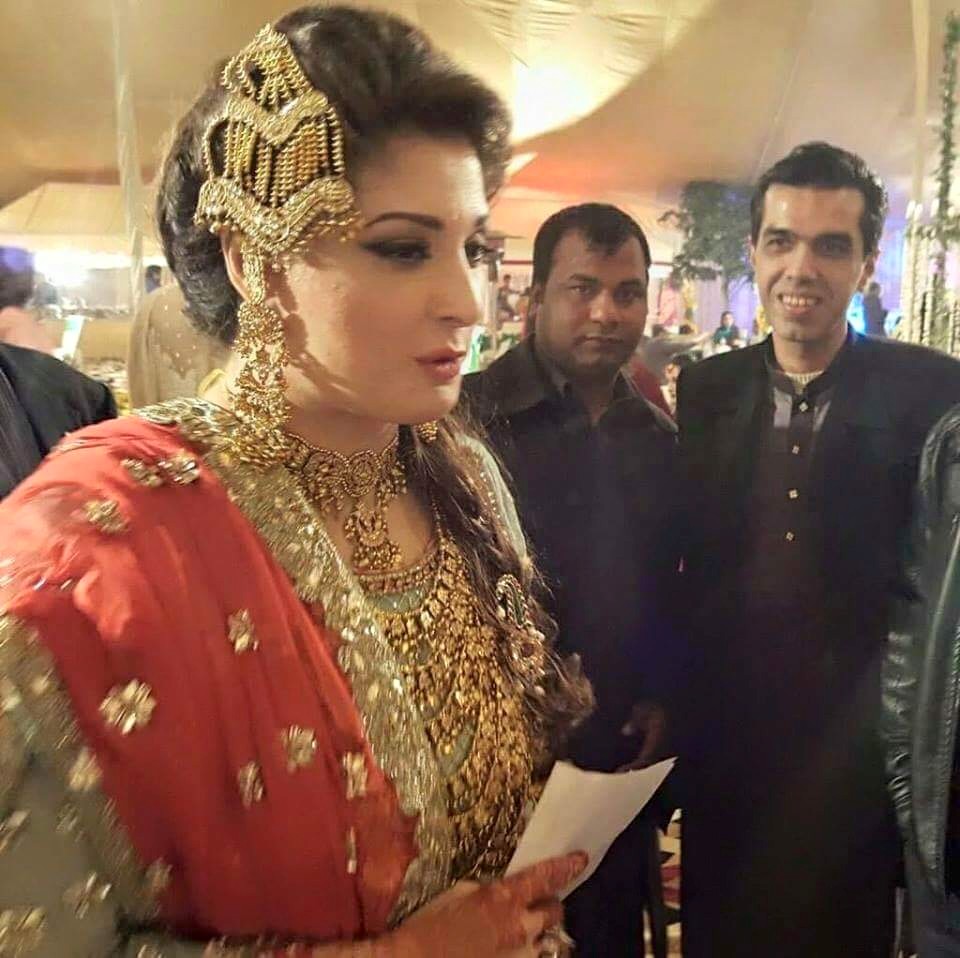 PM Nawaz Sharif and all the other male members of the family wore traditional Pink turban at the event.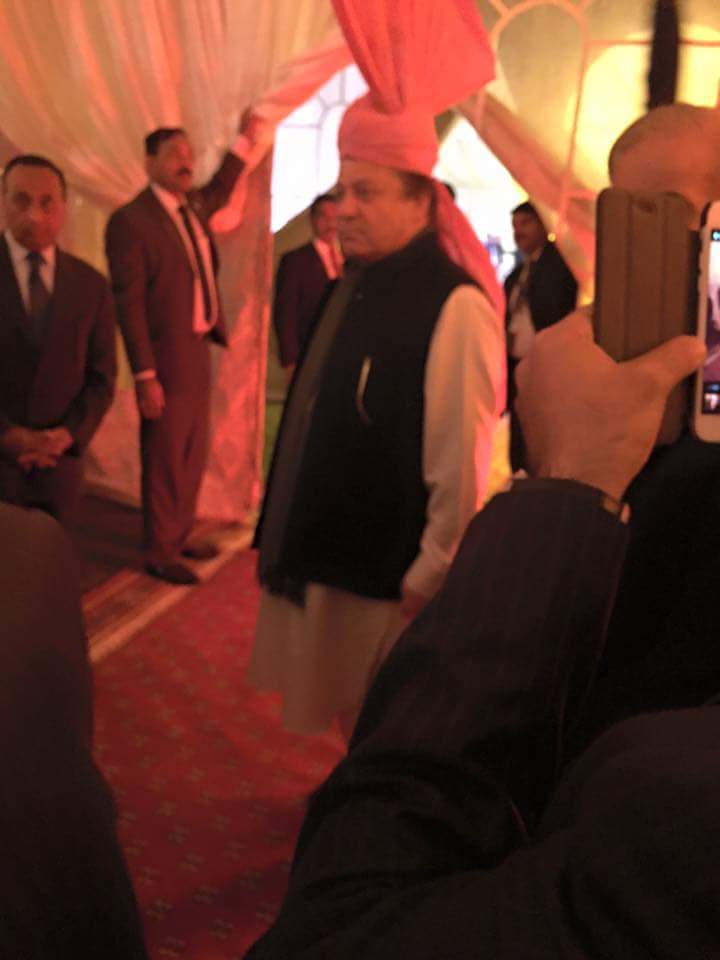 Muhammad Junaid Safdar, PM's grandson and brother of Mehr-Un-Nisa was also spotted wearing the Pink turban.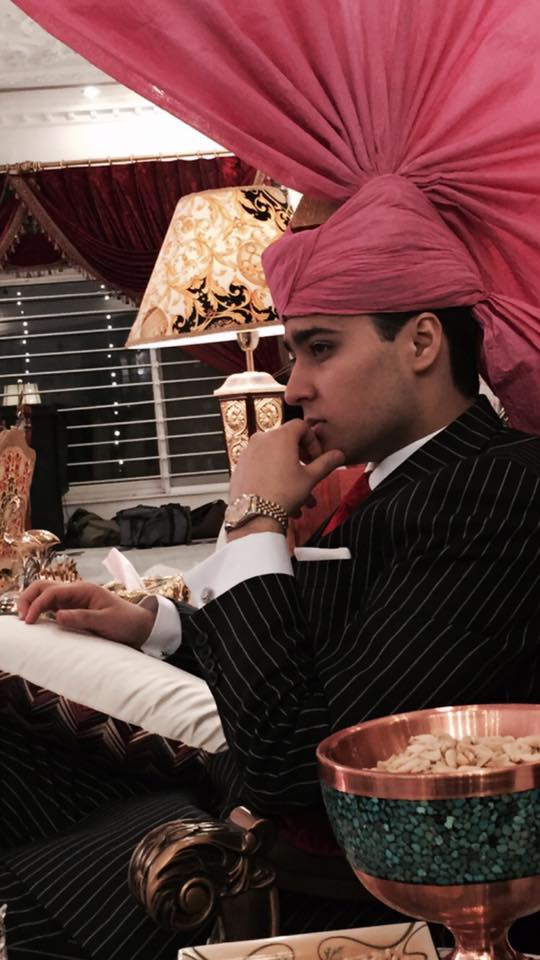 Mehr-Un-Nisa looks ravishing at her Valima ceremony in this white dress.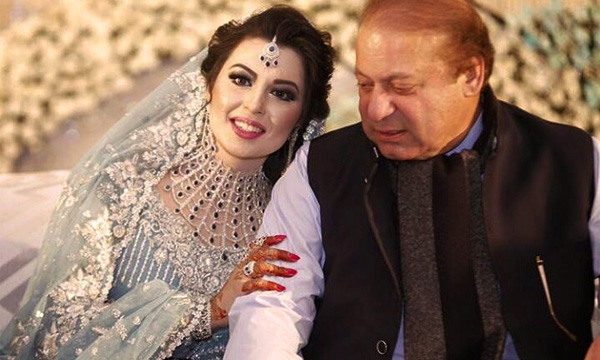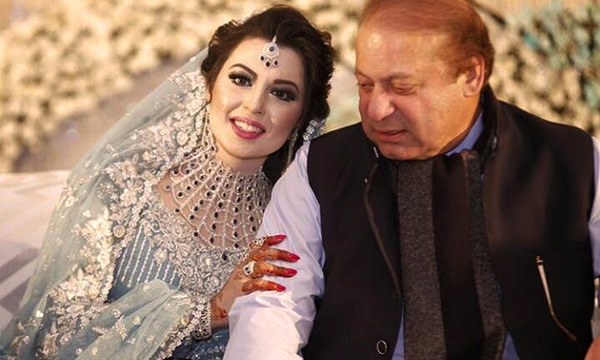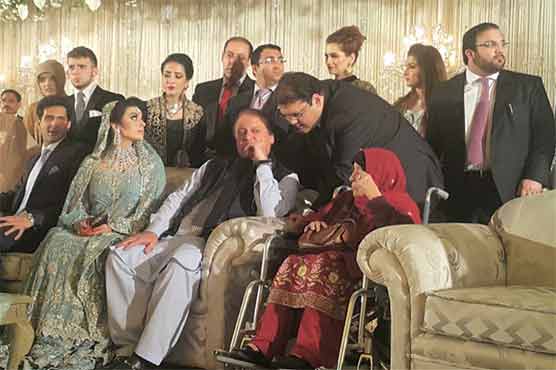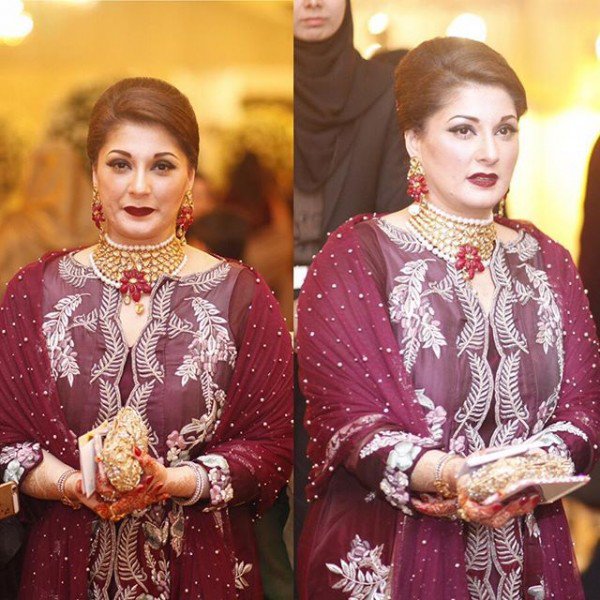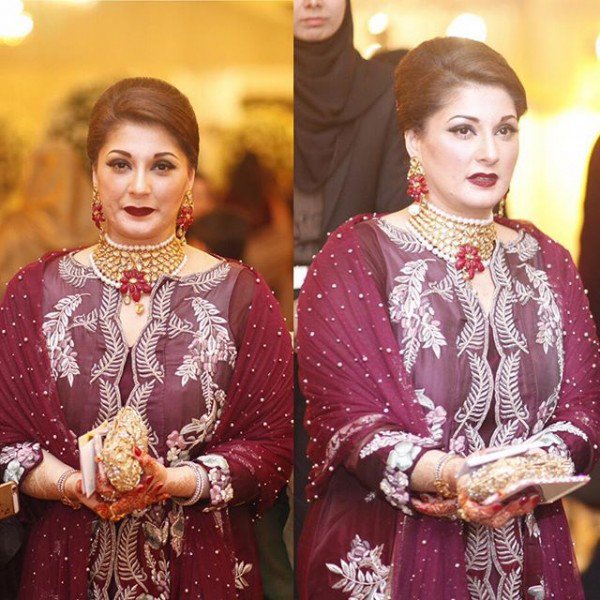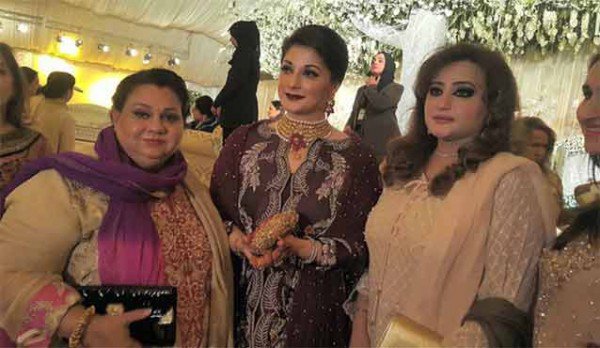 Chief Minister Shahbaz Sharif also attended the event.
Contributed by Warda Mairaj.