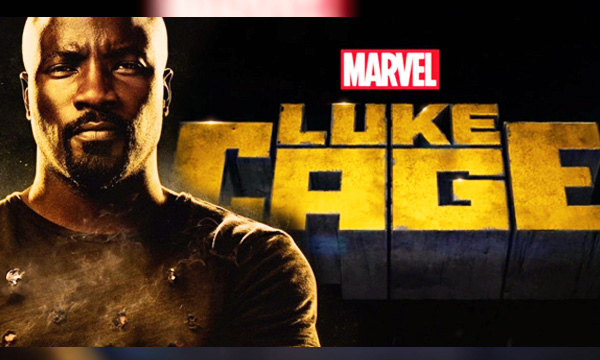 With shows like Dexter, and most prominently, Breaking Bad, we can most certainly say that a revival of the American TV series has taken place! To take advantage of the rising popularity of TV shows, comic book franchises, DC and Marvel have tried their hand at showcasing characters and storylines on the small-screen.
Not only is it a valuable investment from a production point of view but it keeps the viewers intrigued and hooked to their unknown storylines. It began with the considerable success of Arrow, where DC partnered with CW to produce shows on the small screen.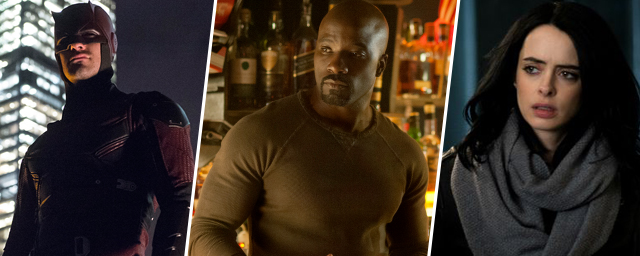 Witnessing the success of DC, Marvel decided to try out its luck but with a much newer production team and a thriving Netflix viewership. The main insteps began with Netflix's show Daredevil back in 2015.
Then came Jessica Jones in 2015. These were relatively unconventional stories while keeping in line with their comic book origins. The storylines were relatively mature, concentrating more on the poignant storytelling and deliverance. And this is what made them brilliant!
Marvel's Luke Cage Season 1 Review
The most recent in the line of mature, darker yet entertainingly realistic TV series comes Luke Cage. Luke Cage is an obviously lesser known character but was first introduced in the TV series Jessica Jones, where he is a mere accomplice to the main lead. The show Luke Cage in itself is a revolutionary one!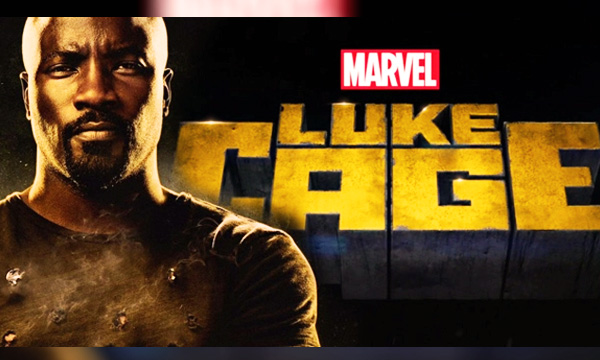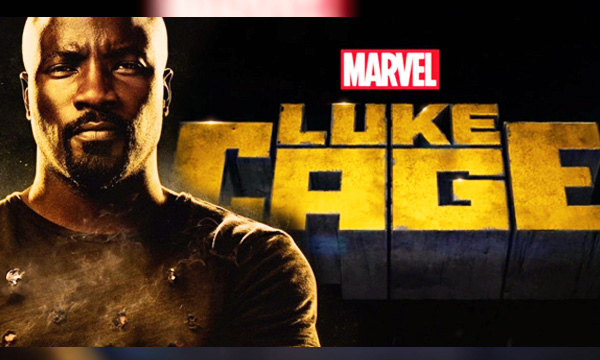 While it may have stemmed from another series to become its own, Luke Cage is the first time a superhero character of an African-American descent has been given the spotlight. Luke Cage is big, powerful, yet a humble guy who doesn't seem to realize his place in the world.
He has the powers of being absolutely bulletproof,which resulted from an experiment gone bad, obviously. But Luke Cage isn't just your run of the mill big, invincible, strong guy; there is more to him that meets the eye.
The environment of a troubled Harlem, New York really compliments the tone and feel of the show. The show really concentrates on the communal spirit of the people, the neighborhood and all the criminal activities that affect it. From politics to personal relations, it really seems to dwell into the depth of the number of main characters and how they relate to each other.
Mike Colter plays a brilliantly subtle, controlling and yet a friendly character in Luke Cage. His quiet demeanor and subtlety provide a depth to his actions.
Always being blamed for trouble after his powers become known to the world, his humble personality provides a suitable figure needed to bring peace in a crime-ridden and troubled neighborhood. From his origin to his convicted past, he knows where his ideals lie when he is apprenticed under Henry "Pop" Hunter by working in his barber shop.
A father figure to Luke, Pop is an enlightening figure in his life, portrayed brilliantly by the genius that is Frankie Faison. But he isn't the only supporting character in the series.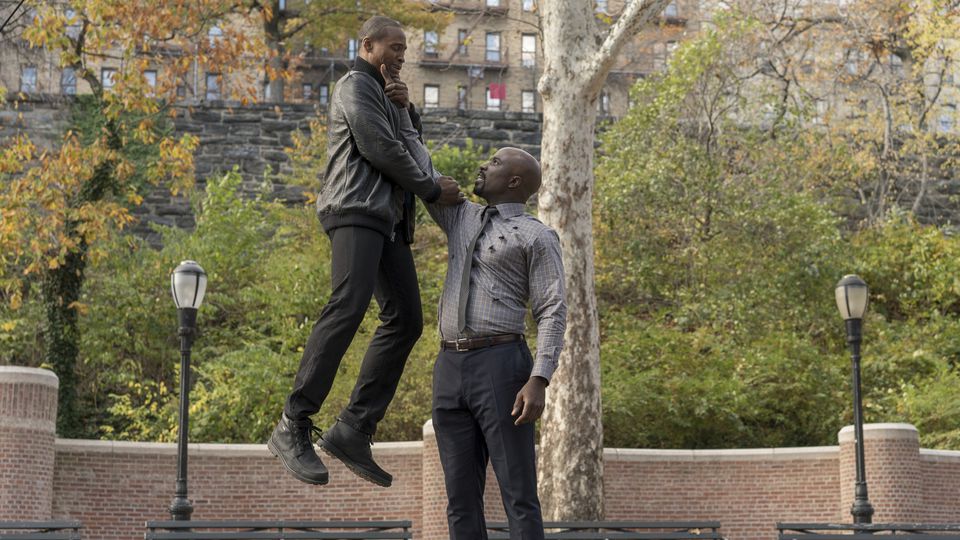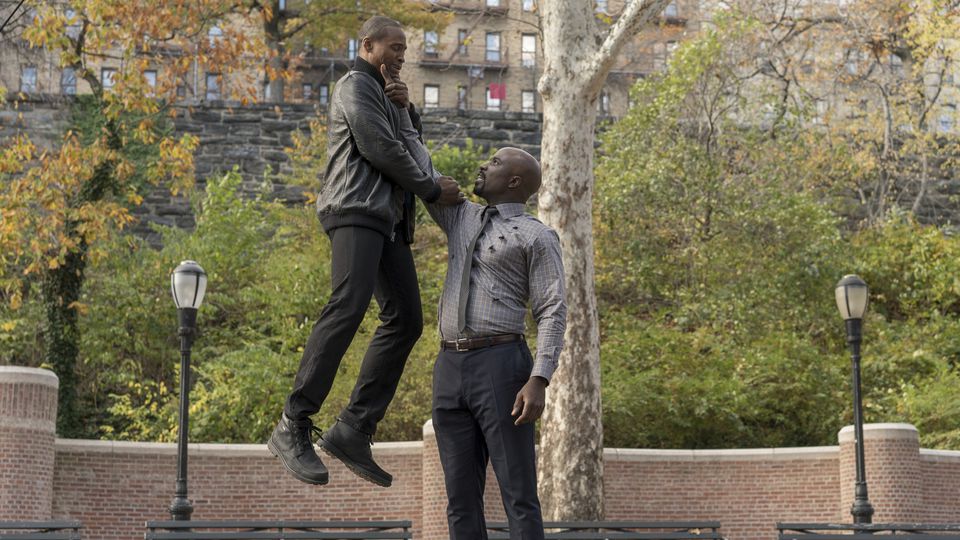 There are a lot of characters other than Luke Cage in this show that plays an integral part. While there may be one Luke Cage, there are a number of accomplices and some minor characters but a lot of antagonists.
Given Marvel's previous track record of brilliantly written and well cast antagonists, they were nowhere near a letdown. Some I admit I enjoyed more than others, but each one had their own presence on the screen.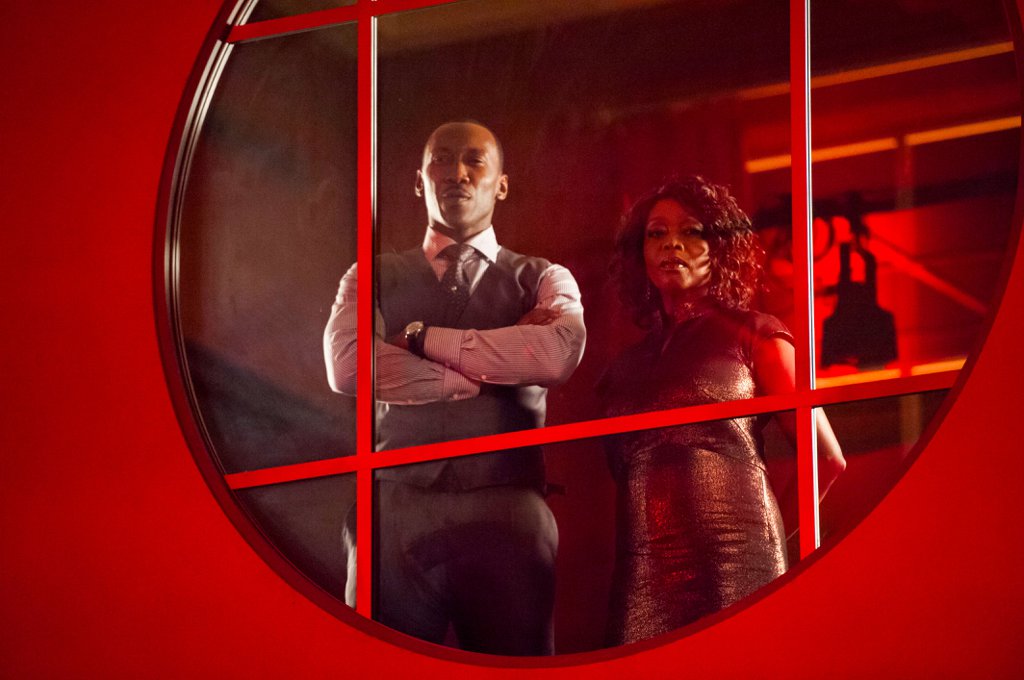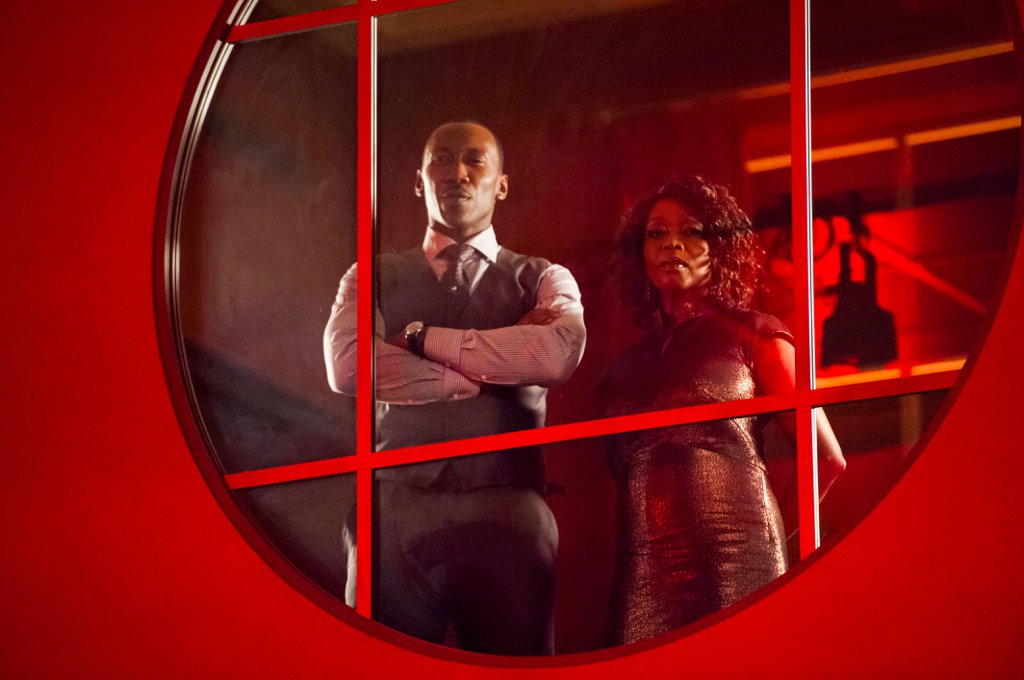 Mahershala Ali is someone I've been following since I saw him in House of Cards, and he doesn't disappoint in this at all. Bringing a menacing mob boss with class and persona, he plays "Cottonmouth" Cornell Stokes with such precision that you're always intrigued by what he does next. Always leaving you wanting more.
Theo Rossi's Shades and Alfre Woodard's Mariah Dillard; being a manipulatively dangerous and tactical duo striving to achieve power, was utterly magnificent. Willis "Diamondback" Stryker's immaculate military skills and the fear he put in others could be felt by the way he talked, smiled, and how he carried himself.
While there is praise all round for the antagonists in the series, the same might not be said of the supporting cast. Simone Missick's Detective Misty Knight shares a lot of screen time with Luke Cage, probably even more, and while her side-story and the police work that goes on at her side is good, she does a good job as a police officer looking to make a change to the troubled streets she grew up in.
However, sometimes I feel her storyline goes way beyond than what is initially required. Dwelling way too much on her side, you sort of wanted more from the other cast.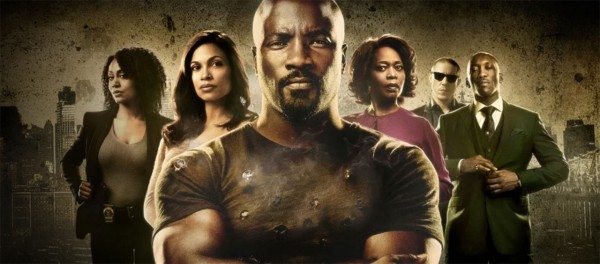 Rosario Dawson returns to Harlem from Hell's Kitchen, reprising her role as Nurse Claire Temple, first seen on Daredevil. She does a great job in keeping the factors of her personality that made her a favorite in the Daredevil series. While in that series, her role was more sporadic than regular, she plays the love interest with Luke Cage and has a more integral role as an accomplice.
Verdict
The series does have its subsequent flaws. Somewhere during the middle of the series, the plot goes missing. While at some instances you seem to think they're going for too many plotlines and too many characters.
Similarly, the show has trouble with character and plotline transition where I would find myself wondering why is this person here, and what are they talking about?
While the mysteries do get solved, later on, the transition problems left me confused and didn't sit well with me. A good TV show is always defined by its Season Finale, and it was by far the most disappointing episode.
Where you might think that the build up to the last episode was going to culminate into something special, you're left bitterly disappointed. The ending becomes way too predictable and rushed, and that is just sad for what is an exciting, intense show.
To sum it up, Luke Cage left me thoroughly entertained with every episode, constantly intrigued till the very end. A show with a brilliant cast, intriguing plot and a series of soundtracks that can be described as nothing but brilliant, the show is a good watch.
I have high hopes for the show in the future if they maintain the essence of the show and further improve on it in Season 2; the prospect of the series looks an exciting one.
Rating: 8/10
The Accountant Movie Review: Ben Affleck's Thriller is Intense & Truly Entertaining!
Stay tuned to Brandsynario for more news & updates.
Contributed by: Danish Masood