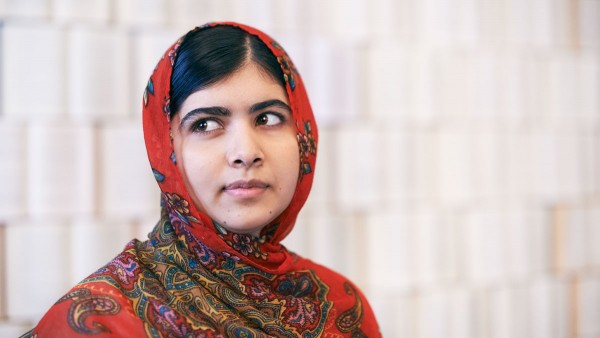 122 views
Grudges over Islam and Muslim faith nowadays have become very common, but people like Malala always respond back, protecting the Muslim faith with zeal and respect. This is what Malala did by replying to Donald Trump and other politicians over contemptuous remarks on the Muslim faith.
While speaking in an interview with Channel 4 in the United Kingdom, she said, "The more you speak about Islam and against all Muslims, the more terrorists we create."
Malala Yousafzai, who is also the youngest Nobel Prize winner was asked in the interview about her views on the disrespectful remarks over Muslims, as well as the statement of GOP Presidential Candidate about the Muslims that they should not be allowed to enter the United States
She said: "It's important that whatever politicians say, whatever the media say, they should be really, really careful about it. If your intention is to stop terrorism, do not try to blame the whole population of Muslims for it because it cannot stop terrorism. It will radicalize more terrorists."
'I am Not Malala' Campaign Launched to Counter 'I am Malala' Biography
Malala on the other hand also appeared in an interview with the AFP. When she was asked about the hatred remarks of Donald Trump over Muslims faith, she said that Trump's comments are "tragic" and "full of hatred." "These comments are an ideology of being discriminative toward others," she added.
Giving a solution to these discerning thoughts, she advised that promoting education is the best way to fight terrorism, but not discrimination.
'I am Malala' Wins Best Children's Album at Grammy Awards 2015
During her appearance in the ceremony held in England to pay a tribute to the APS attack martyrs, she said, "If we want to end terrorism we need to bring quality education so we defeat the mindset of terrorism mentality and of hatred."