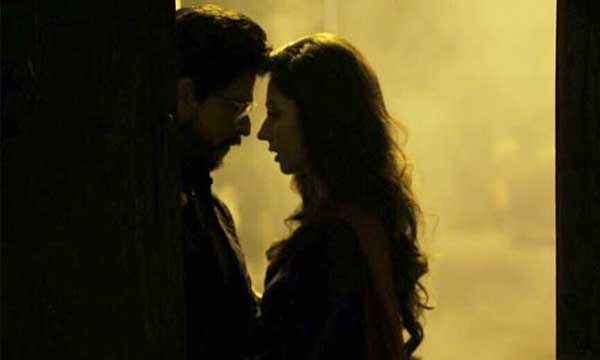 What's the first movie scene that pops in your head when you think of Shah Rukh Khan? Him spreading his arms wide open in the middle of a 'sarson' field? That iconic scene will be remembered for years to come and has been recreated multiple times from the 90s classic 'Dilwale Dulhania Le Jayenge'.
Now, Mahira Khan has joined that bandwagon and finally lived her DDLJ moment. But sadly it is sans SRK.
Last night, Mahira shared a slow-mo video on Instagram where she is seen twirling in the 'sarson ka khait' and couldn't look any happier!
Something she wished she could do in Raees with the Bollywood Badshah!
The starlet recently made her Bollywood debut as SRK's love interest in Raees. While the actress was wooed by King Khan himself, she feels left out that she never got her DDLJ moment!
In a post-release press conference, Mahira confessed that she was upset that it never happened:
"After I signed 'Raees'… We were doing a photo shoot. I was told Shah Rukh is here. So, I quickly ran out and it was hi-hello. He told me you will be okay. After sometime, I thought that wind would start blowing and there would be leaves falling all around but nothing of that sort happened"
Khan was glum that she is the only heroine SRK did not sway within 'sarsun ka kheet'
"Rather, I'm the only heroine he did not spread his arms for."
Who wouldn't be excited to be woo-ed by King Khan in the same way he worked his magic on Kajol! Mahira Khan is right to wish for it.
'Mahira Khan is a Very Petite, Pretty-looking Lady' Says Shah Rukh Khan
Stay tuned to Brandsynario for more updates!