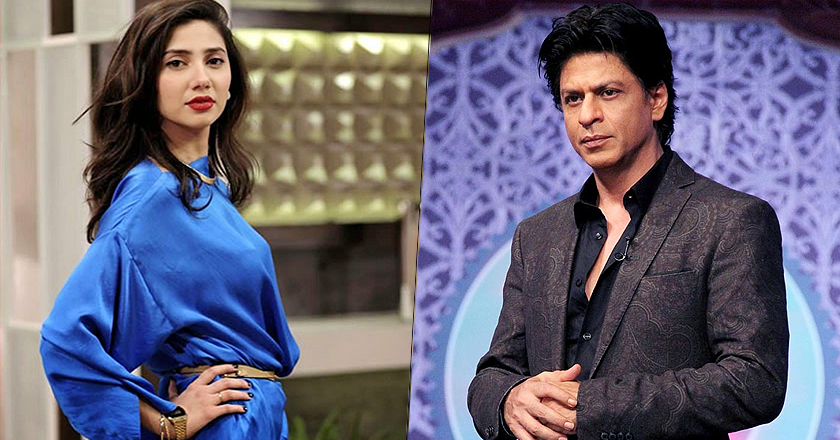 If you think Mahira Khan is a fan of Shah Rukh Khan, you are wrong! Bollywood's Baadshah is quite impressed by her beauty and dazzling performance. After King Khan was awarded an honorary doctorate degree by the University of Edinburgh in recognition of his philanthropic work and popularity as an actor around the world, the artist spoke to media where he praised the Pakistani star.
"It has been fantastic to work with Mahira. She is beautiful, she is fantastic and she has a very different style of acting." See the video below:
[dailymotion id="x3a4ts2″]
Read: SRK Promises Mahira Khan: We Will Look Good in Raees
"The reason we took her in this film was that we wanted it to be very different as far as the leading lady was concerned and she brings that to the table and much more."
"And soft-spoken, very gentle, and very sweet. I think it's a pleasure to have worked with her and we still have some days to go," he said while talking about Mahira's performance in the upcoming movie, 'Raees'.
Apart from acknowledging his great work for the humanity, the stellar actor was invited by the University of Edinburgh to deliver a lecture on life lessons.
Read: Mahira Khan Talks 'Raees' on The Reham Khan Show
SRK gave numerous reasons as to why he still rules the Bollywood and kept the audience hooked with his rousing speech which was a perfect blend of wisdom and humor. What made the speech even more remarkable was the fact that he quoted the tips and lessons with references from his smash hits like 'Deewana', 'Dil Se', 'Kal Ho Na Ho', 'Kuch Kuch Hota Hai', 'Kabhi Khushi Kabhi Gham' and 'Chak De.'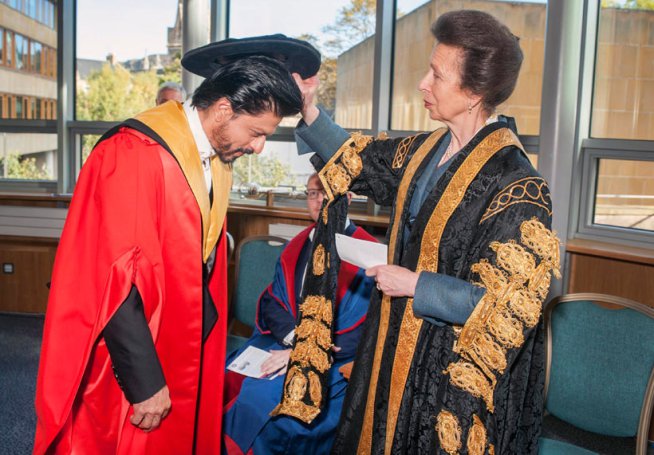 The Hindi film industry star also revealed that 'Chak De' was an unexpected hit movie. He said that he and the producers didn't have high hopes with the movie at its first screening and they thought it would be a box office bomb.
Raees First Look Reveals SRK's Intense Side!
He added that he flew away from India just one day before the release and switched his phone off in fear of its failure. However the next morning he was greeted with the good news that the film has been getting an amazing response, which was quite surprising.
The actor wrapped up his speech and set the stage ablaze by performing on his chartbuster 'Lungi Dance' from Chennai Express. Watch the video below: