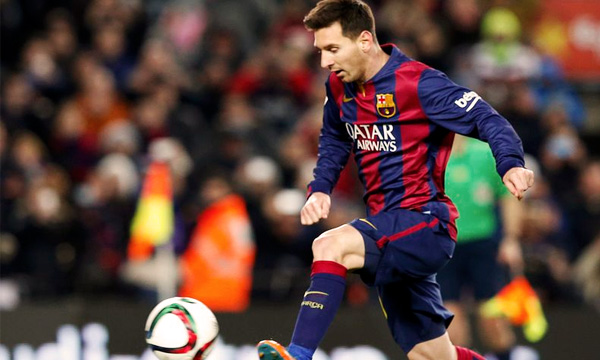 Fresh from being awarded a record fifth Ballon d'Or, Lionel Messi was on Tuesday named as the global ambassador for the Dubai World Expo in 2020.
"Lionel Messi's performances on the football pitch bring people together, and as a result, his influence reaches far beyond it," said the Dubai event's general manager Reem al-Hashimy in a statement.
"He is the ideal person to be our first global ambassador. He overcame youthful health challenges to achieve his dreams of international excellence through hard work; making him an inspiration".
Messi & Wasim Akram Combine Forces for Lays Pakistan Latest Ad
"He is perfectly placed to reach out to young people around the world, bringing them together to join us as we work towards hosting our World Expo in 2020."
Dubai plans to recruit other ambassadors for its world fair from a variety of fields including sport, arts, music, culture and the media.
Argentina and Barcelona superstar Messi, 28, is widely regarded as one of the top footballers of all time, and by many as the very best.
On Monday, he was picked ahead of great rival Cristiano Ronaldo to win FIFA's Ballon d'Or for the world player of the year for 2015.
He previously won that award four times in a row from 2009 to 2012. He has also won many trophies with his Spanish team including the Champions League four times, the Spanish league seven times, and three Spanish Cups.
At an International level, he helped his country win the Olympic Games gold medal in 2008, although they lost to Germany in the 2014 World Cup final.
Stay tuned to Brandsyanrio for more updates.