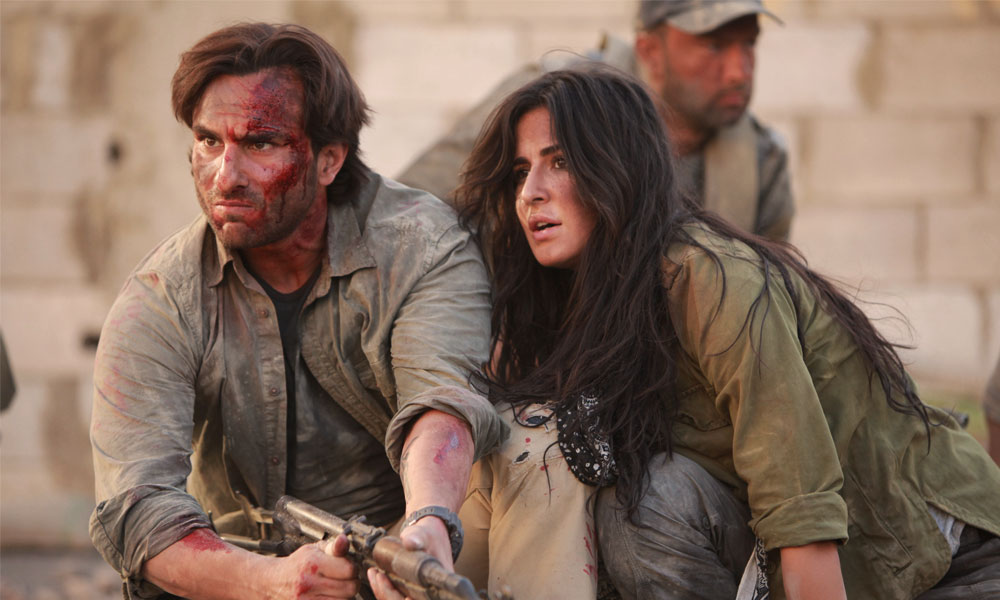 Bollywood has yet again come up with a movie titled 'Phantom' starring Saif Ali Khan and Katrina Kaif. Phantom is made in context with a series of terrorist activities in 2008 now set to release on August 28 worldwide except Pakistan, as per a report release few hours ago on BBC.com/Urdu.
A religious outfit 'Jamaat-ad-Dawaa' headed by renowned religious and political leader Hafiz Saeed, who had filed a petition against the movie in Lahore High Court, Punjab, Pakistan in which he appealed not release the movie for exhibition in the cinemas of Pakistan.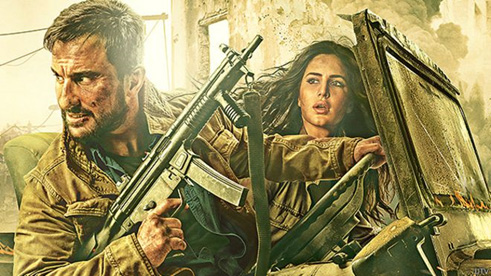 Scene from Indian movie 'Phantom' showing lead duo in action.
According to BBC Urdu correspondent Saba Aetezaz, the petitioner's attorney Mr. A.K. Dogar reported that the court has issued a stay order against the exhibition of the film on Tuesday, which will be valid for a month period.
Hafiz Saeed believes that the movie has tried to malign him and India has used this movie to propagandize for him and Ad-Dawaa and that is why this movie should never be allowed to show in Pakistani theaters.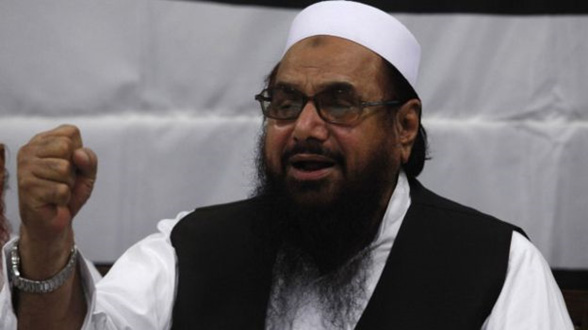 Indian Government considers Hafiz Saeed as the mastermind behind Mumbai terrorist attacks in November 2008.  Direct and Producer Kabir Khan has produced this movie and the lead roles have been played by the dashing Saif Ali and the ravishing Katrina Kaif.
In near past, Kabir's 'Aik Tha Tiger' was also banned in Pakistan, however, his 'Bajrangi Bhaijaan' has been very successful in the international circuit including Pakistan.