South Korea's handset maker LG on Sunday unveiled its first modular smartphone, the G5, in Barcelona in a bid to counter competition from its major rival Samsung.
The new premium model — made using different components that can be independently upgraded or replaced — comes with a removable battery and accessories such as virtual reality headset and a sound system developed by Danish firm Bang & Olufsen.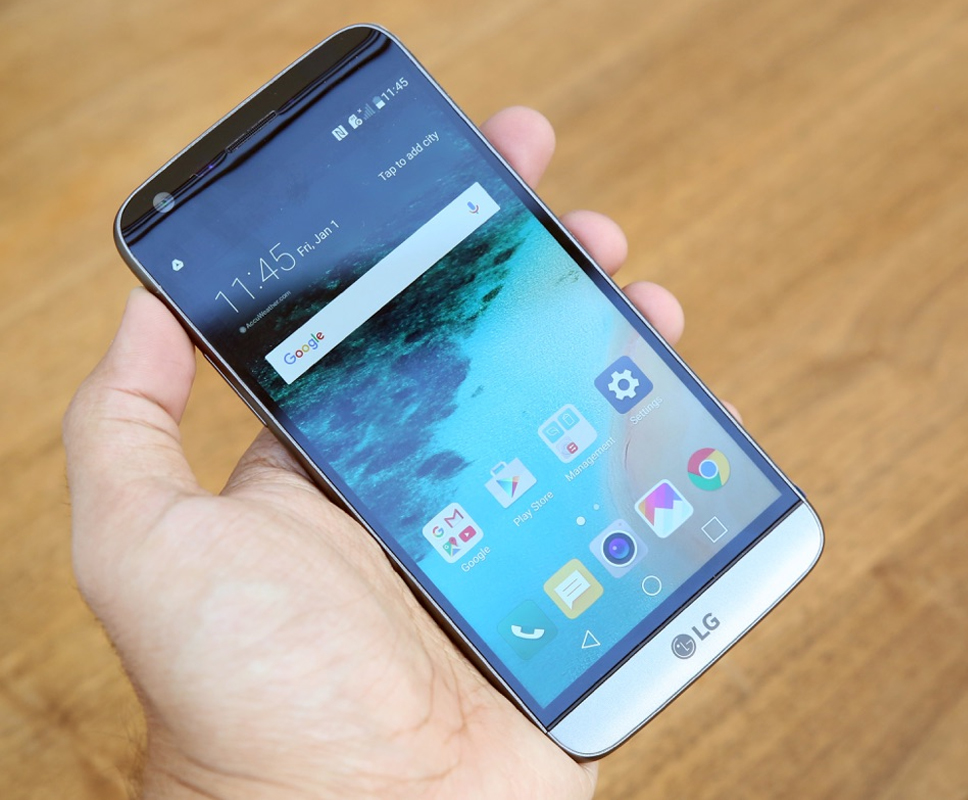 LG is banking on its G5 to counter competition from fellow South Korean Samsung, the world's top handset maker that is due to unveil its own S7 smartphone on Sunday evening on the eve of the start of the Mobile World Congress, the top annual trade show for wireless devices.
The G5 will be launched at the same time on LG's main markets, CEO Juno Cho told reporters in Barcelona, without detailing exactly where and when.
"We think smartphones' best days are still ahead," said Juno Cho, despite slowing growing demand that saw rival Samsung's fourth quarter net profits drop and Apple's iPhone sales rise slower than ever in the same period.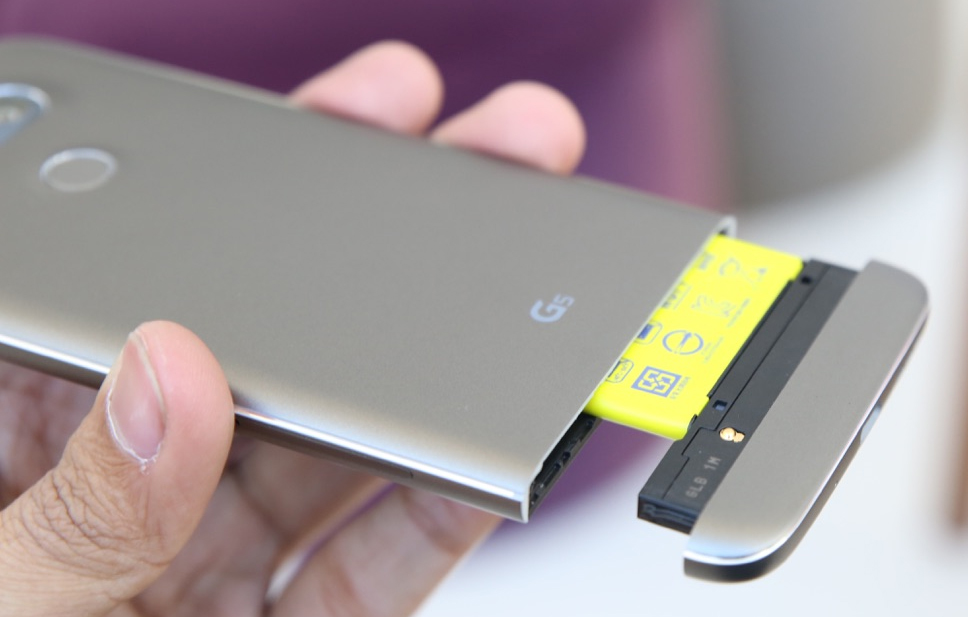 Meanwhile LG's parent company LG Electronics' net profit halved last year on the back of a global economic slowdown and increased competition in the mobile sector.
Specifications:
As for specifications, the G5 features a 5.3-inch, 2560 x 1440 QHD display, Qualcomm Snapdragon 820 processor, 4GB of RAM, 32GB of internal storage (with microSD card slot for expandable storage), a removable 2,800 mAh battery and its all runs on Android 6.0 Marshmallow.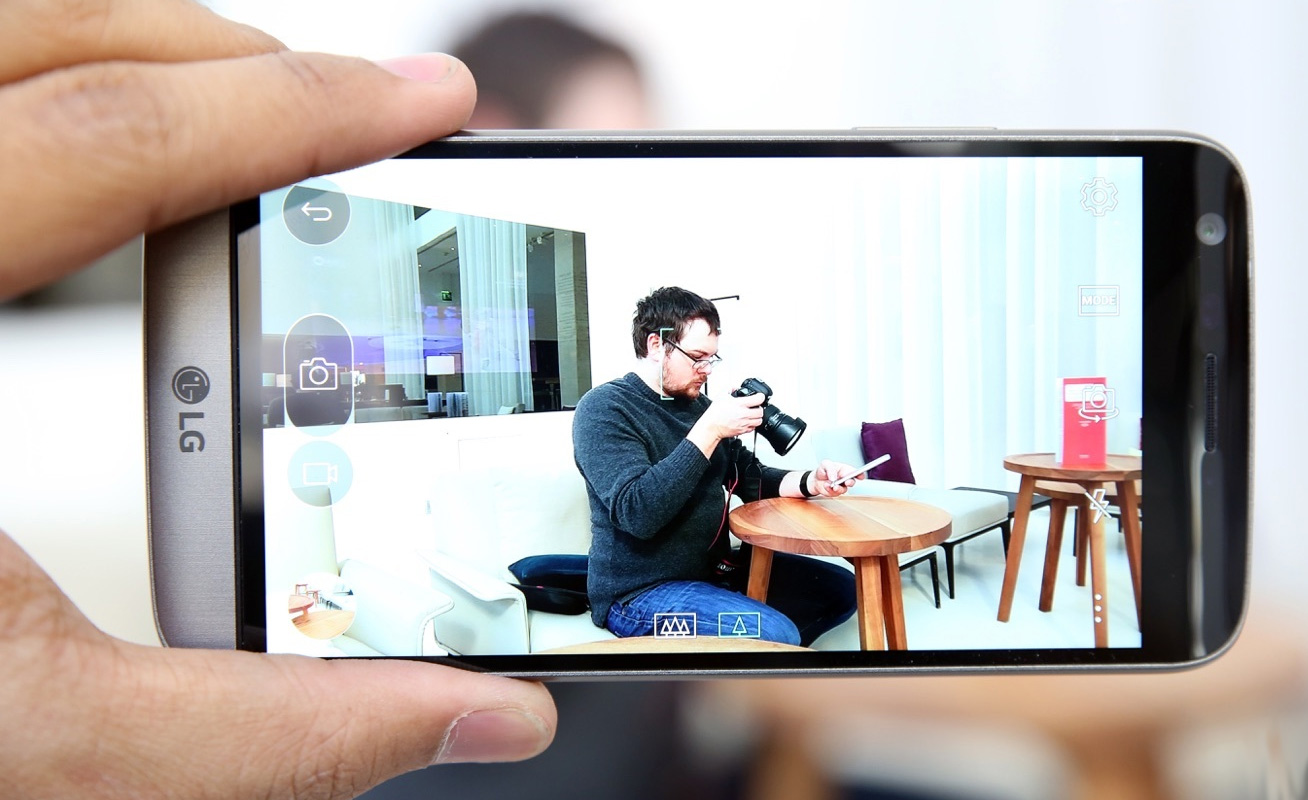 The G5 comes equipped with a dual rear camera setup, one with a 78-degree standard lens and another with a 135-degree wide-angle lens, which LG says is "the widest available on any camera." The front camera comes in at a far less exciting 8 megapixels.
LG Friends:
Along with the two modules, LG brought several other devices, called LG Friends, to the event as well.
https://www.youtube.com/watch?v=anyW8UY9ELg
These are the six that were unveiled on Sunday:
360 CAM: Allows the G5 to shoot 360-degree photos and videos. Features two 13-megapixel wide-angle cameras, 4GB of internal memory, 1,200 mAh additional battery capacity and shoots 2K video.
360 VR: A virtual reality headset similar to Samsung's Gear VR, in that it only connects to the G5.
H3 by B&O Play: Premium headphones capable of 32-bit sound. Compatible with all LG phones.
Rolling Bot: A small robot with an 8-megapixel camera that connects to devices via Wi-Fi. More than just a toy, LG says that owners can use the device "as a security system for the home" or "a remote control" for compatible devices.
Smart Controller: Control a drone and watch its video stream directly from the G5.
Tone Platinum: A "superior" bluetooth headset with lossless 24-bit audio.
All of these devices will be manageable through the Friends Manager app.