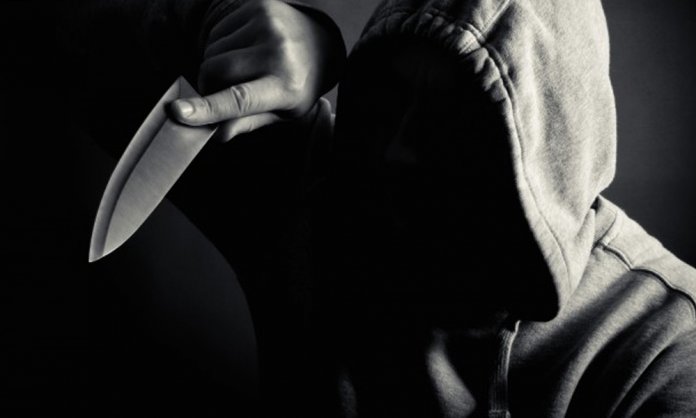 Fear has gripped Karachiites as the psychotic serial killer keeps attacking women of the city at night. According to latest reports, this sociopathic kook has attacked five more women in Gulshan-e-Iqbal and Jauhar, on Wednesday.
According To The Latest Case Reported, The Knife Attacker Is Now Lurking Around In More Areas Of Gulistan- E- Jamal

Shockingly, all of these women were attacked in a 3-hour frame.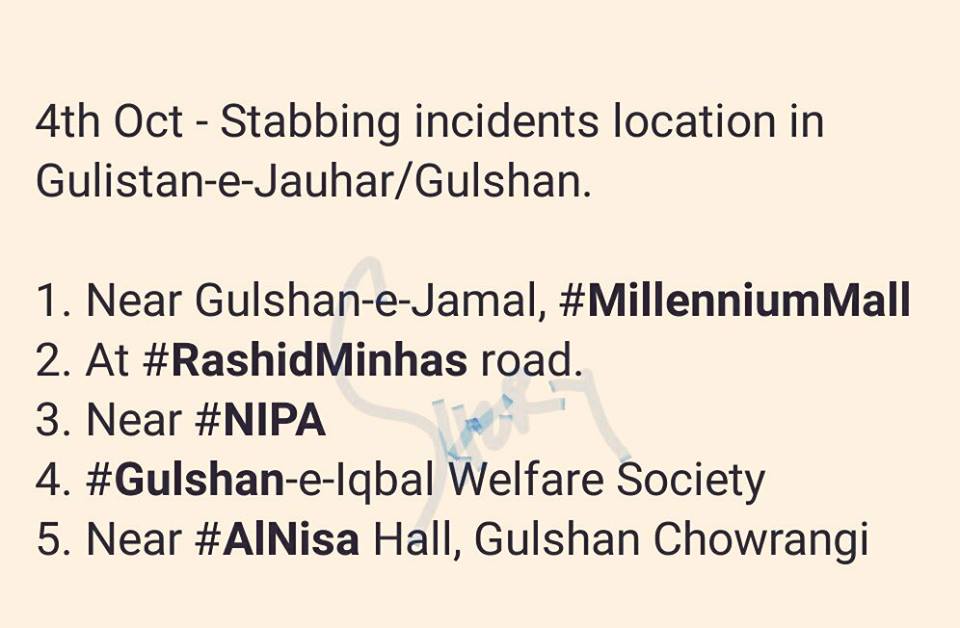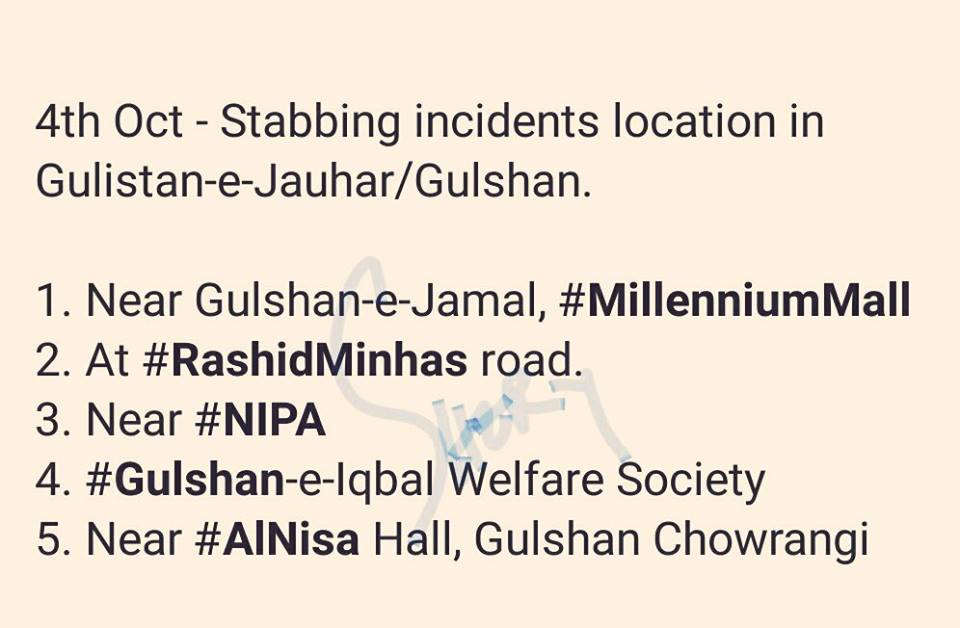 The 1st attack happened at Gulshan-e-Jamal followed by the women getting injured at Rashid Minhas Road and Nipa Chowrangi respectively.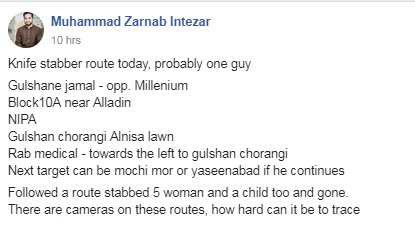 All 3 wounded women were shifted to private hospitals for immediate treatment. A doctor at Darul Sehat narrated the whole horror at the hospital!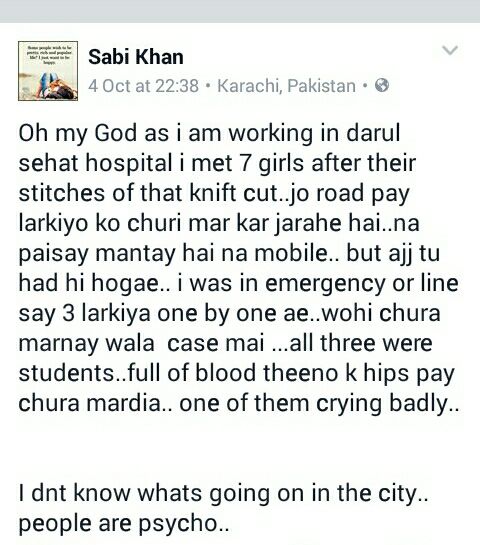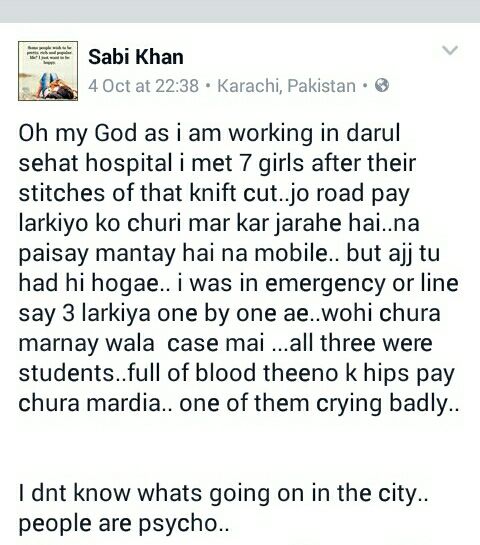 Following these incidents, police officials reached the sites and did a proper investigation about the attacks. It is being said that apparently, the same culprit is behind the series of attacks on women in Jauhar and its surrounding areas.
All the ladies were attacked with a sharp-edged material, however, nothing could be said till the investigation is complete.
There is a possibility that a single person is not behind these attacks rather a gang of killers is behind it.
So there is a possibility that a single person is not behind these attacks rather a gang of killers is behind it.
Reward For 'Karachi Knife Attacker'
The horrible episode has the city's police on the edge. The mystery case remains unsolved and now Sultan Khawaja — the deputy inspector general (DIG) of Karachi's District East has declared a whopping prize money for anyone who helps in unraveling the identity of the infamous attacker.
A reward worth PKR 0.5 million will be awarded  to anyone who helps provide information, which could lead to suspect's arrest
Anyone who has information on the matter can report it on the number +923003552256, that has been assigned specifically to this issue.
Around 6 people have been taken into custody for interrogation since they had the resemblance with the attacker. However, the officials still do not have any leads regarding the attacks on women which began on 25th September.
CCTV Footage Surfaces
A CCTV footage revealed little details regarding the appearance of the assailant.
"The suspect appears to be a thin man, aged 20-29," DIG Khawaja said, adding that "he appears to be 5 feet, 7-9 inches tall" and usually rides a red motorcycle.
He is usually clad in a black shirt and is wearing black pants.
All of these ladies were attacked by the perpetrator with a  supposedly sharp object. The purpose of the assailant is still unknown since he did not rob any of these ladies.
A total 11 women have been hurt 10 days in these attacks. We hope the toll does not increase and the culprit gets caught before he could do any more damage.
Stay tuned to Brandsynario for latest news and updates.