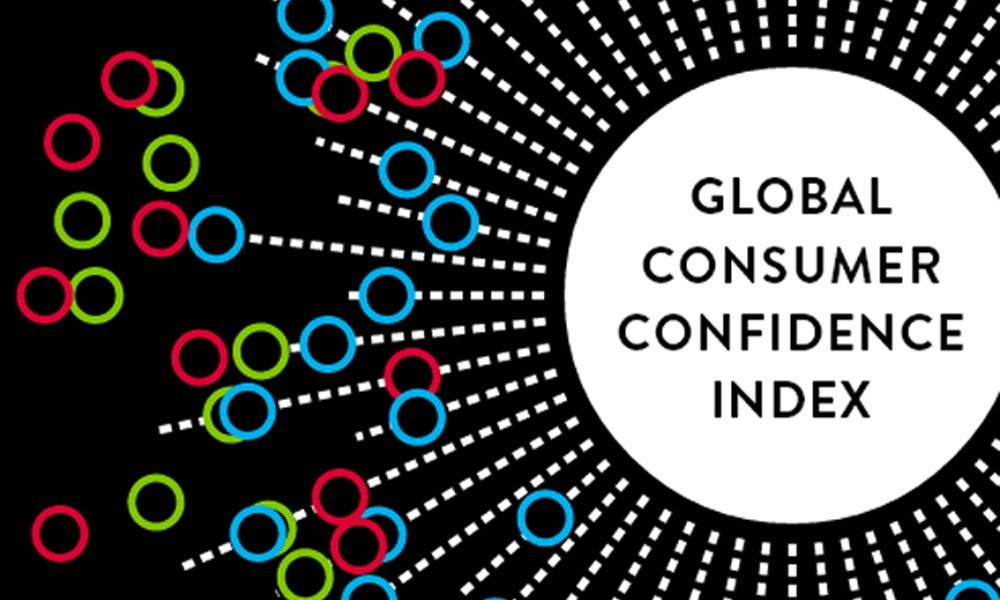 According to the Nielsen Global Survey of Consumer Confidence and Spending Intentions, consumer confidence in Pakistan dropped from index 104 to 101, in the third quarter. Since 2008, Pakistan's confidence had seen a rise and stability in its index, however, this pattern was disturbed with a 3-point decline in the third quarter of 2016.
Arslan Ashraf, Managing Director, Nielsen Arabian Peninsula and Pakistan said, "The latest findings reveal that recessionary sentiment has lessened, however, the escalation of domestic and geopolitical issues have taken its toll on consumer confidence. In spite of the current developments, consumers are still optimistic about the economy and Pakistan is amongst the 16 countries globally to reach or exceed the optimism benchmark."
According to the report, the search for employment remains unchanged at 47% while personal finance sentiment went down by 4 points (64%) and immediate spending intentions (44%) dropped one percentage by 1 point from the previous quarter. Job security was the biggest or second biggest concern for 34% of Pakistan respondents, followed by concerns for parents' welfare and happiness (24%), which was up 3 points from the second quarter as well as worry about work/life balance (22%) and children's education and/or welfare (22%); both concerns showed no change from the last quarter.
Pakistan's Ranking Improves in Global Competitiveness Report 2016
About Nielsen Global Survey of Consumer Confidence and Spending Intentions
Establishes in 2005, Nielsen's Global Consumer Confidence Trend Tracker, an interactive data visualization based on nearly a decade of survey data, allows you to explore consumer sentiment on your own. The bars in the tool represent Nielsen's Consumer Confidence Index results, released quarterly. The index measures perceptions about local job prospects, personal finances, and immediate spending intentions. Create dynamic historical views by region, country and time period based on these values to discover consumer trends, compare markets and reveal insights.
Stay tuned to Brandsynario for the latest news and updates.