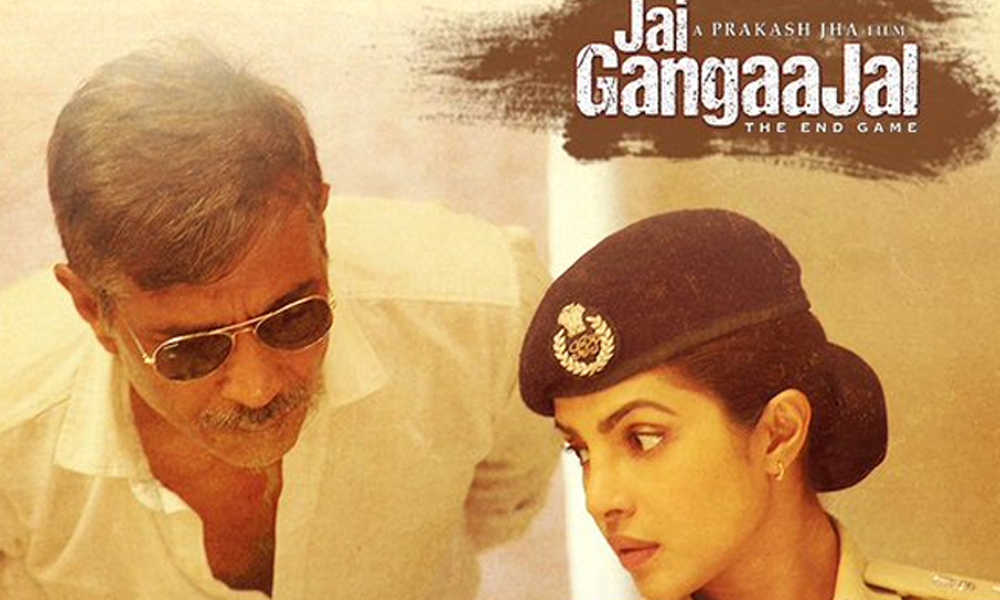 Priyanka Chopra's latest movie Jai GangaaJal hit the cinemas today. This flick is evidence that a movie can do sound business if it has an ensemble of cast who reflect finesse and impeccability in their work.
Prakash Jha is known for making movies that bring into fore some serious and real picture of socio-political issues. This movie also has no variance than any other Jha's stories, but the power packed performances by the lead actress Priyanka Chopra and Jha himself take this usual story to the next level.
Watch the trailer below:
Jai Gangaajal is a story about a female police officer Abha Mathur (Priyanka Chopra) who is appointed as an SP in a corruption-stricken city of Bihar.
In fact, at times, Jha outshines Priyanka with his brilliant dialogue delivery, facial expressions and perfect acting skills.
Also, this movie is spearheaded by a female lead in contrast to usual Bollywood films in which a male lead dominates.
Before the arrival of Abha in the city as an SP, the protection of city was in the hands of a bunch of cops by Bhola Nath Singh played by Prakash Jha, who used to do little or nothing to impede unjust activities and let the corruption prevail.
When Abha arrives in the city, she puts on her armors to fight against the evil.
How antagonists Bablu Pandey and Dablu Pandey give a tough time to determined Abha and her team is what this story is all about.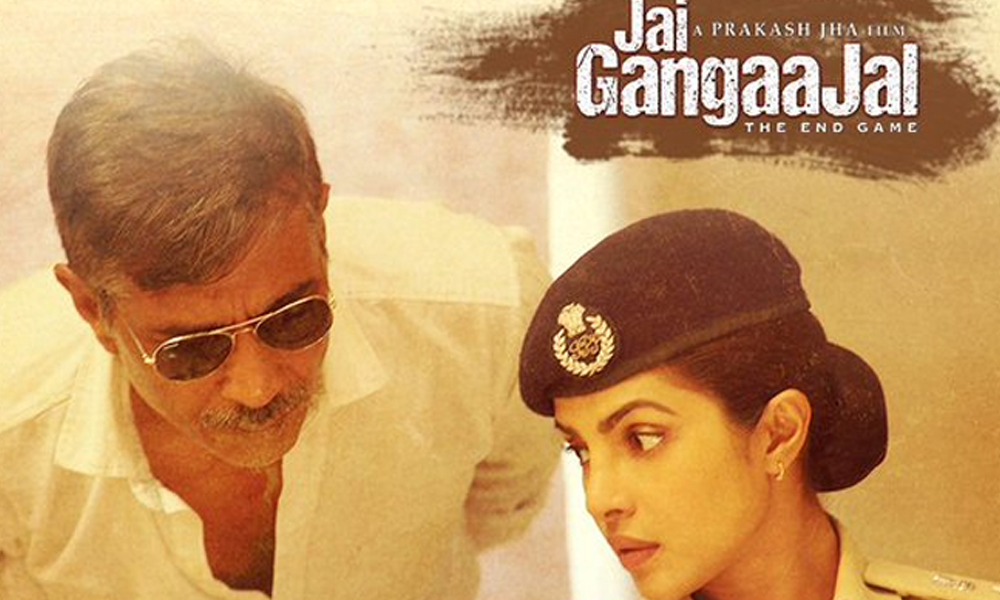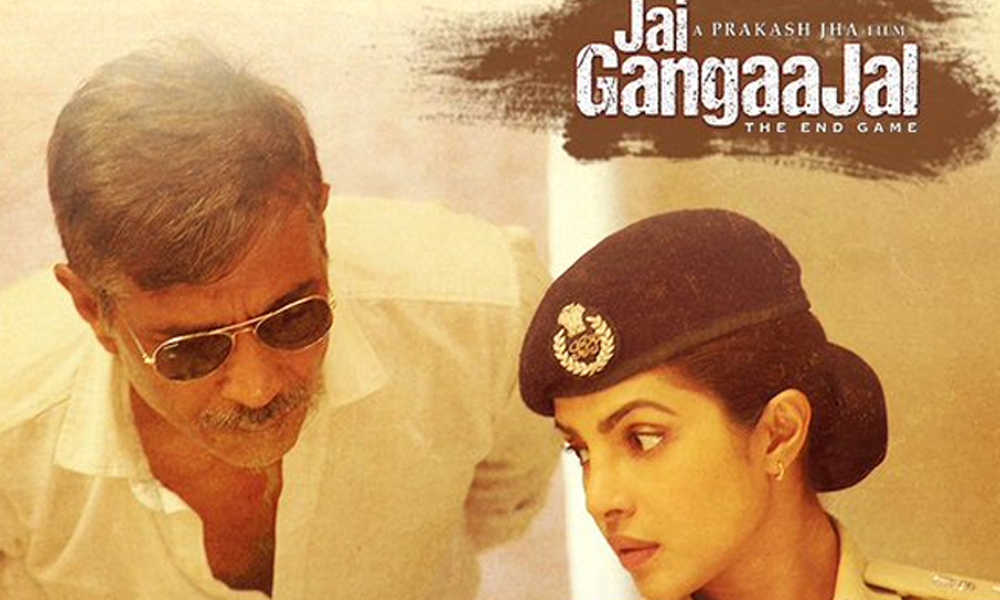 The musical contribution by talented duo Salim-Sulaiman enhances and actually contributes to the story line, but there are also a point or two where unwanted incorporation of songs that disrupts the flow of story.
All in all, it would not be wrong to state that Jai GangaJal offers first class performance by the finest actors of Bollywood. Story wise, the movie does not offer much and unfolds in the same manner as any other socio-political flick does.