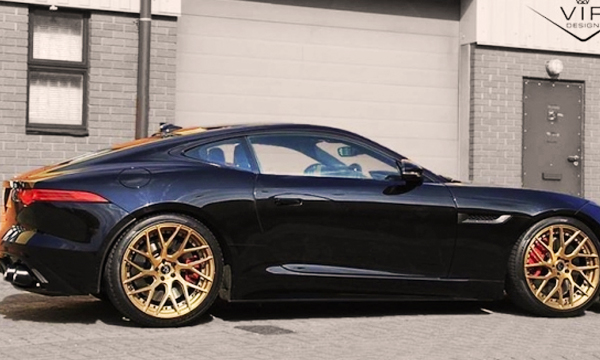 It's called the VIP Design Project Predator, and starts out life as a Jaguar F-Type R AWD but once the British tuning company is finished with it, it's transformed into a 650bhp bespoke vehicular beast.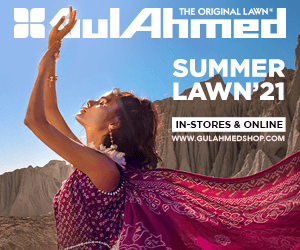 The number of tuning and customization firms dedicated to pumping more horsepower out of standard cars and of swapping out steel panels for carbon fiber seems to be growing on a daily basis.
But what makes VIP Design's latest offering stand out so much is that the car it's created is on a par in terms of aesthetics and performance with Jaguar's own new flagship — the F Type SVR, unveiled to no little fanfare in Geneva in March.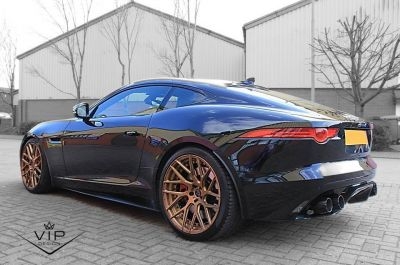 The SVR is the first series production Jaguar capable of hitting 200mph. It develops 575hp and requires a fixed rear spoiler and a carbon fiber front splitter to keep it on the straight and narrow. Production will be limited and prices will start at £110,000 (approximately US$160,000).
However, the Predator offers 105bhp more than a stock F-Type R AWD and 75hp more than even the SVR, thanks to better airflow filters, supercharger pulley, exhaust system, including a completely new manifold, and a completely remapped engine with new software calling the shots.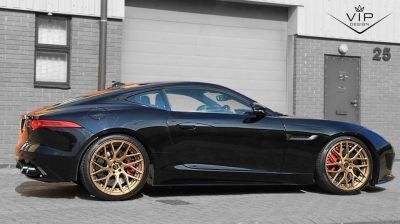 "Since the Jaguar F-Type was launched, the sleek lines and V8 engine were always going to lend themselves to power upgrades, and appeal to passionate drivers who are never going to settle for stock options. Our new package has created the most exciting F-Type available in the world and is certain to thrill serious petrol-heads anywhere," said VIP Design managing director Paul Busby.
The transformation is serious. As well as three weeks of Dyno testing, the suspension has been stiffened and strengthened, the ride height dropped by 30mm and a new rear carbon fiber diffuser added so that all of that power can be marshalled when needed.
But perhaps best of all, the transformation will cost from £12,600 including a set of hand-cast alloy wheels. Good news for anyone who bought the F-Type R AWD thinking it was the fastest Jaguar on the market, before the SVR broke cover.
VIP Design will fit the system to any existing F-Type as well as starting from scratch. Meaning that for £8,000 less, it's possible to get a Jaguar that's even more potent than the fastest Jaguar currently in the company's own range.
Stay tuned to Brandsynario for more updates.