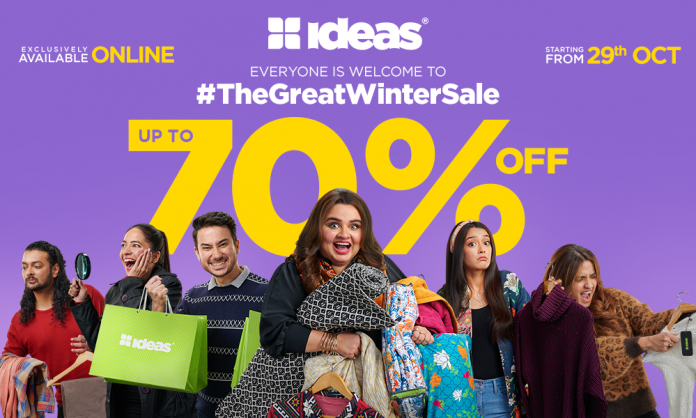 Truth be told! 2020 has been a year of shocks and surprises. No one knew our lives would change in a significant manner. But GulAhmed and Ideas have given us something to be excited about.
Yes, you saw it right! The Great Winter Sale will be EXCLUSIVE ONLINE from 29th October. Bookmark www.gulahmedshop.com/sale now as you will be able to save big on ready-to-wear, unstitched, and home fashion products.
The best thing about the Great Winter Sale is that it's a season-specific sale. You can buy the trendiest winter wear for men and women. If you are looking for unstitched fabric, you are in luck. GulAhmed has created amazing winter prints and solids. It's truly time for a wardrobe refresh.
If you want to add warmth to your living spaces, then you can grab the plushiest throws and softest blankets from Ideas Home at amazing discounts.
That's not all! GulAhmed Ideas gives you a chance to save big. The sale website comes with the ability to put a discount filter and sort products by price.
Last but not the least, Ideas has an easy 30-day exchange policy. Unlike other brands, GulAhmed Ideas works hard on customer happiness.
So, get ready to save big during The Great Winter Sale. Exclusively available online from 29th October.