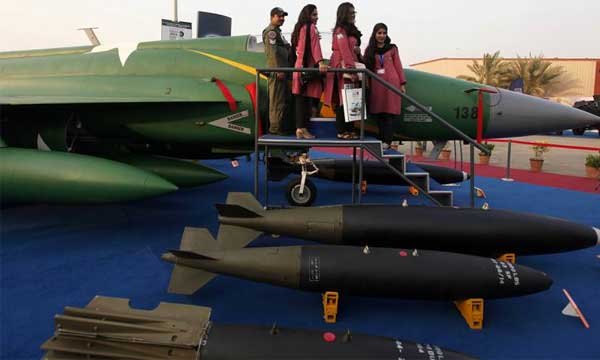 The 9th International Defence Exhibition and Seminar 2016 (IDEAS) is all set to unveil the country's military-built hardware, under the theme of 'Defence Production For Peace'. It will kick start tomorrow-22nd of November to the 25th, at the Karachi Expo Centre.
Prime Minister Muhammad Nawaz Sharif to inaugurate the exhibition
The event will showcase fighter aircraft, tanks, missiles, drones, APCs and firearms in a four-day event and will be inaugurated by Prime Minister Nawaz Sharif.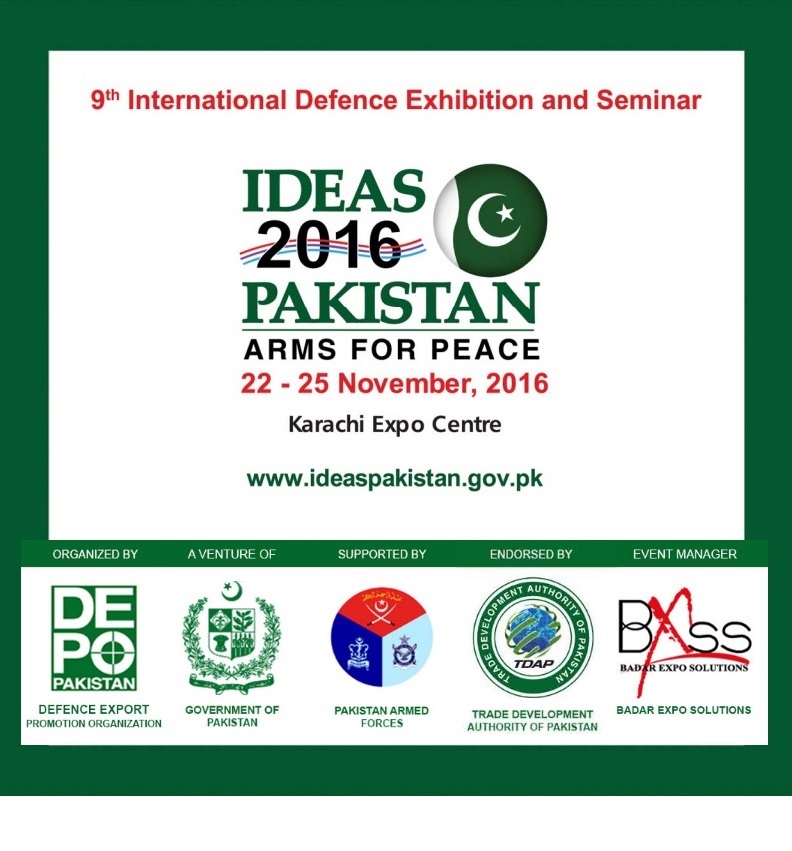 Nations From all Around the World Will be a Part of IDEAS 2016
Air Commodore Tahir Javed, Director Media of the Defence Export Promotion Organisation (DEPO), released a statement on Sunday that said 90 defence delegations of 43 countries would participate in the event this year, while 261 foreign and 157 Pakistani ordnance companies would have their products on display.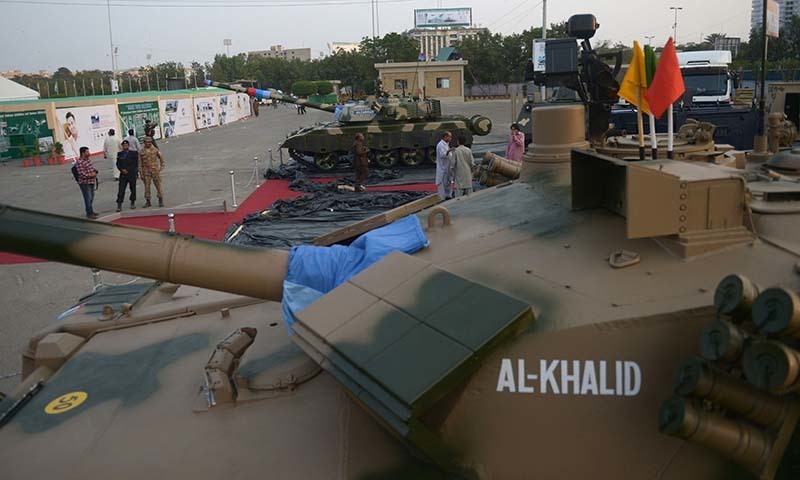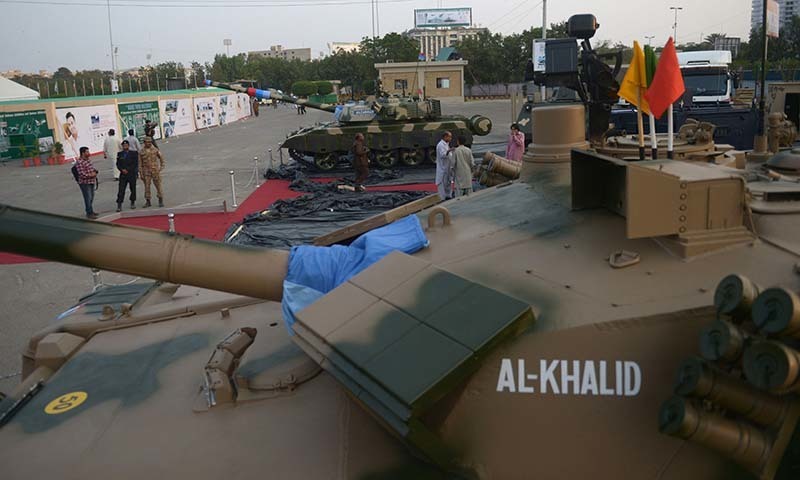 In 2015, 34 countries had taken part and this year the defence industries of Turkey, China, Russia, North America, South America, Europe and Asia will have a significant presence at the event.
This year nine new countries including Luxembourg, Denmark, Belarus, Poland, Czech Republic, Switzerland, Belgium, Nigeria, and Romania will be participating in IDEAS for the first time.
Besides displaying their products, there will be several meetings taking place between foreign delegates, key government officials and other participants in order to form alliances in the defence production.
Sophisticated weapons to be exhibited
"Pakistan's Al-Khalid tank, JF-17 Thunder, K-8 Aircraft, Fast Attack Aircraft and Mushtaq's 18 aircrafts and fast attack missile boats will also become part of the exhibition," Comdr Javed said.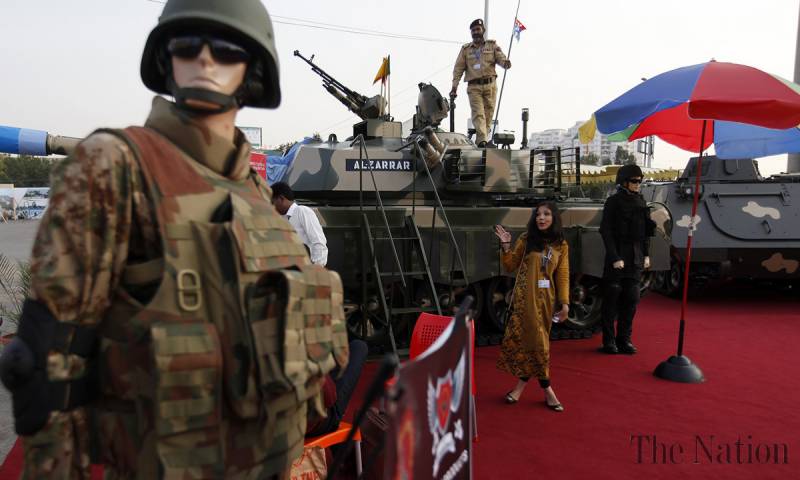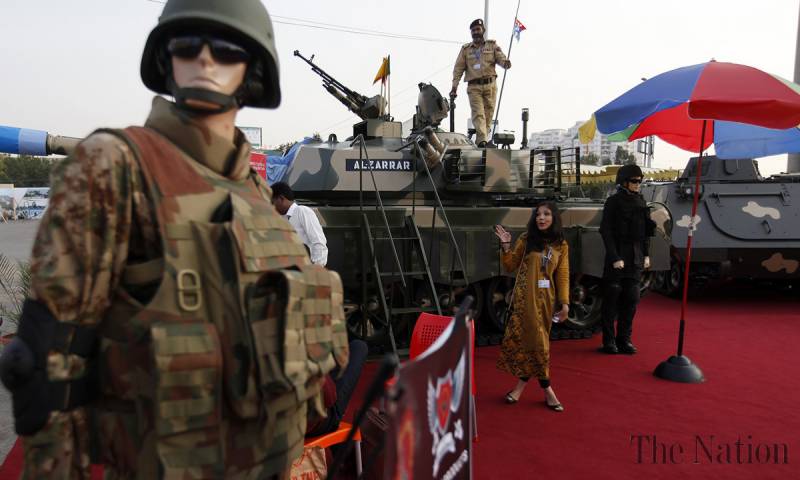 Defence production departments including Heavy Industries Taxila, Pakistan Ordnance Factory, Pakistan Aeronautical Complex, Karachi Shipyard and Engineering Works, GIDS, NRTC, PMTF, PSM, IOP, MVRDE, ARDE, Strategic Export Control Div, National Systems, Metasco Intl, Panaforce, Fast Cable, Afridi Arms, CARE, SARG, Daud Sons, East West Infiniti, Askari Shoes (AWT), Pak Business Aviation, Soft Innovative Systems, Akhtar Industries and Shibli Electronics will showcase their products at the event this Tuesday.
Traffic Plan in Karachi for IDEAS 2016
SSP Erum Awan said that the the office of the deputy inspector general of police has decided to keep both tracks of the University Road open to traffic as opposed to what was decided before which was to close the road from morning to afternoon.
She said, "It may be closed for a few minutes during VIP movement, but will be reopened soon after".
Awan also claimed that signs would be displayed in order to instruct the citizens around the traffic.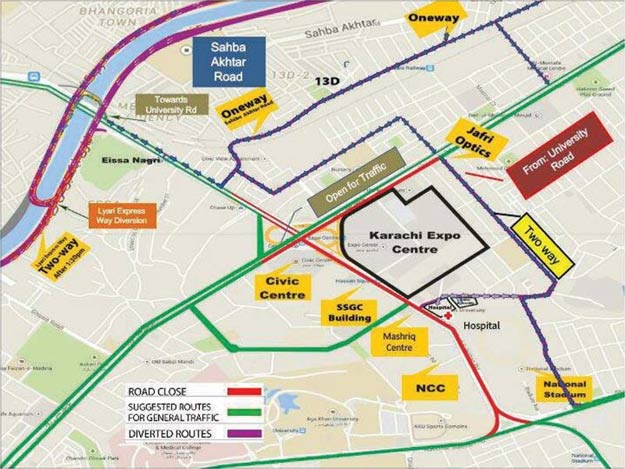 Stay tuned to Brandsynario for more updates!