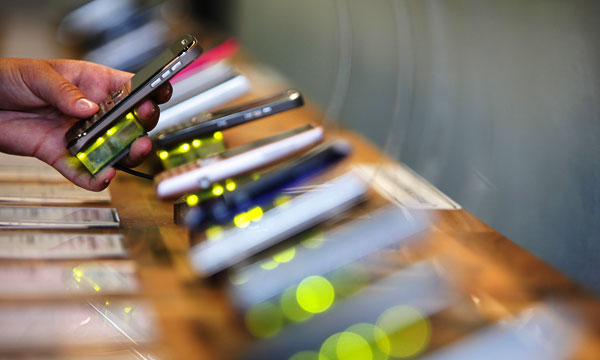 Smartphones have reached the level of new innovation in today's life. Every two-legged primate with anything more than the physiological needs desires a smartphone today (except for the apes and monkeys who are content with bananas).
Mobile phone manufacturers are consistently making changes and improving technology to enhance user experience and satisfaction. And with so many brands and new models entering the market every day, choosing to buy the right device can be a challenging task.
But a little knowledge of the technology and a thrifty research can get you sufficiently valuable product in your hand.
Although it is nearly impossible to evaluate every feature and spec before making a purchase decision (which count to more than hundred in some devices, and yes this 6-8 inch device hold wondrous innovations in it), this article will guide you about major elements to evaluate before choosing the right phone.
1. Fork Some Money Out
The first and foremost thing you should do is set your budget. And frankly advising, don't be a penny-pincher. Smartphones don't come cheap, especially if you are looking for a first-rate device. In other scenarios, it might be true but when it comes to buying smartphones, money will buy you happiness!
2. Operating System is a High Priority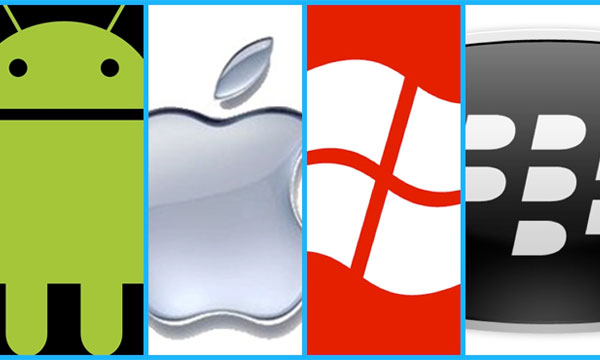 One of the most important elements to check before making a purchase of your phone is the Operating System. The OS you chose will influence your user experience greatly. Features, specs, display, capabilities and most of all the price of your phone will depend on the operating system. Android, iOS, Windows, and Blackberry are the few most popular options among smartphone OS and each comes with its own pros and cons.
The current market leader, Android comes with the most customizable option for consumers. With its social-centric platform, user-friendly interface and a large number of apps available on Google Play store, Android offers the widest collection of phones. Moreover Samsung, HTC, Qmobile and other smartphone manufacturers also customize the software for enhanced user experience. However, it can be really annoying when it comes to updating your Android to a newer version.
Android 5.0 Lollipop is the latest version available with Android M impending to be launched soon.
iOS with its basic user interface powers all Apple devices. When it comes to app selection, iOS has much more to offer than any other OS. All Apple devices receive iOS upgrades at the same time. This allows greater sync between your iOS based devices and offers close resemblance in different devices. Perhaps this is the basic reason Apple's App Store gets the hottest most attractive apps before any other OS.
In an effort to make a place in Smartphone industry, Microsoft has ever been struggling with its Windows phones though Windows has some impressive features to offer such as Cortana digital assistant and dynamic Start screen. Windows lover can have some rejoice as Windows 10 is just around the corner and expectedly it will win its spurs.
Blackberry, once a premium brand in mobile phones has hit the skids. The trademark now offers very few smartphones and limited apps. However with its elegant design and effectual interface that aggregates everything in one place from email to social updates makes it suitable for business usage. And if you like to use the physical keyboard in your smartphone then it is a good option for you.
3. Screen-Size Does Matter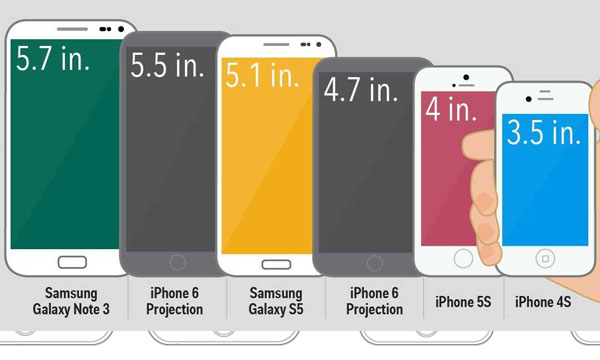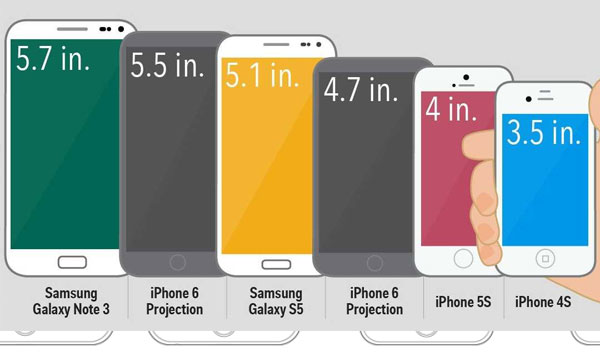 Many people would like compact easy-to-handle smartphones to avoid any kind fuss. But the trends speak otherwise. Big-screen phones are gaining popularity among consumers. Phablets (phone + tablets), with a screen size of more than 5 inches, are becoming the new fashion. Still you can find a wide variety of display sizes.
Small Screen (Less Than 4.5 Inches)
Of course, it is plain sailing to handle compact size phones. You can lessen your worries with your small sized pocket-friendly smartphone, but you will definitely lose the amusement of watching movies or playing games in a larger canvass
Medium Screen (4.5 to 5.2 Inches)
Fair to the middling, medium screen options have become a sweet spot for mobile phone manufacturers. This size, capable of one-hand usage, has been in the mainstream for long offering both convenience and satisfaction at reasonable levels.
Large Screen (More Than 5.2 Inches)
Convenience has become a thing of the past, with highly interactive gaming and high-definition displays consumers prefer larger screens for movies, videos, and games. A new combination of phones and tablets, Phablets with a screen size of 5.5 inches and a more generous display, the trend is shifting towards the larger screen. Almost 20% smartphone sold the account for large screens.
4. Processing Capability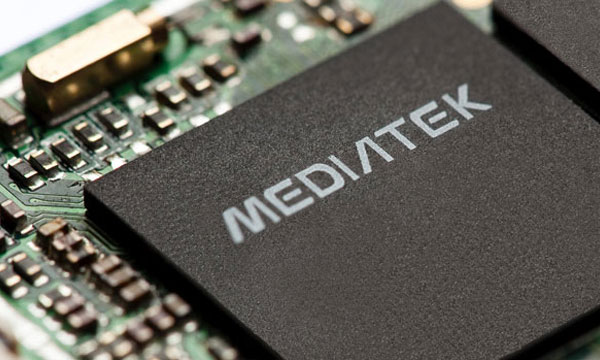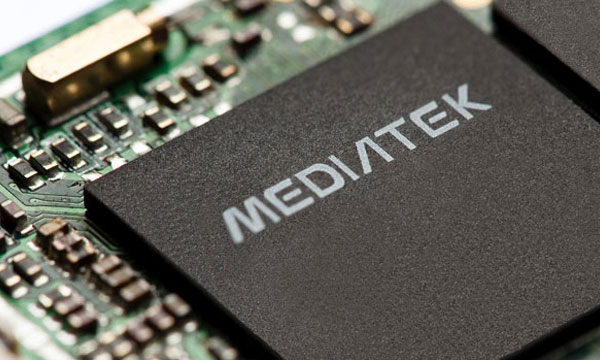 The brain is the Processor; the efficiency of any smartphone depends on its processor. All the tasks of your phone are controlled by its processor. For smoother and quicker functionality, you need a good processing capability.
Qualcomm Snapdragon, Apple 8, Samsung Exynos, Motorolla X8 and MediaTek are some commonly found processors in latest smartphones. However nothing beats Qualcomm Snapdragon when it comes to processing. The latest Snapdragon 810 with Octa-core, 64-bit processor surpasses every other in excellence and offers the best graphic results.
5. Front Camera Is As Important As the Main Camera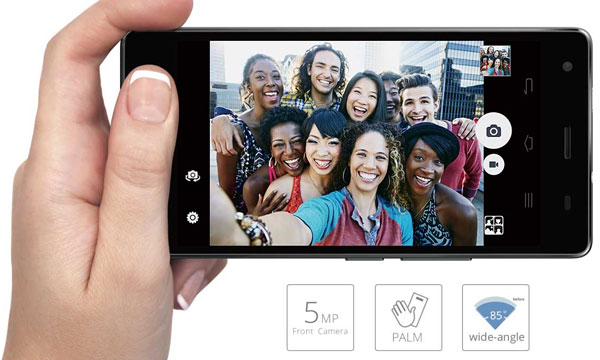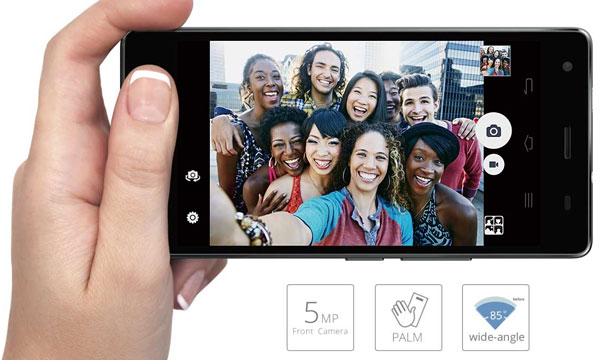 The smartphone would not be as smart if it weren't for the camera. Social media trends have made it a compulsory feature for modern mobile phones. For some, it might be more important than any other feature. But people might judge camera function in a smartphone by megapixels though it does affect the results but it is not the only aspect that matters. The lens quality, sensor, focusing system and the horsepower that drive the camera are equally important.
And not only rear, but front camera is becoming increasingly important too. And this importance will not dwindle as long as 'Selfies' are alive among users.
6. Battery Life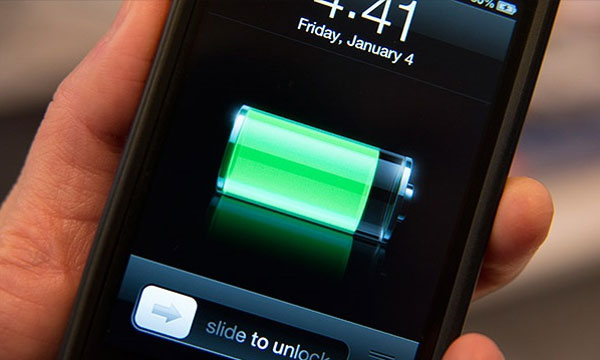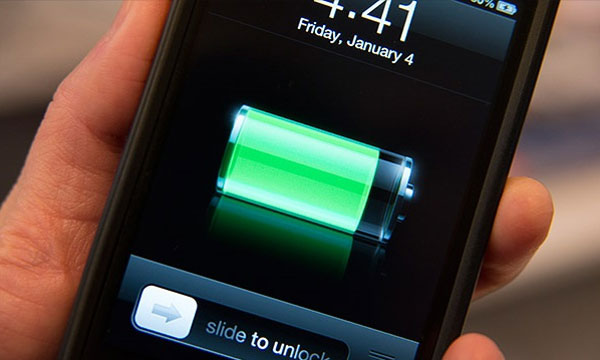 You can have all the features in the world but what good would they be if the battery conks out?
However, all the features i.e. screen size, processor, and operating system influence the battery life. In general, batteries have the capacity from 1,700 mAh to 3,500 mAh, but it is better to look for one with more than 2,600 mAh. Any battery that lasts longer than 8hrs with continuous 4G LTE surfing is considered good.
Other important factors to consider include internal storage, design, wireless network technology and other many features. You may prioritize each according to personal usage and preference.
Found this guide useful? Share your views in the comments below