Honda City is considered one of the best sedans to ever drive on the streets of Pakistan. Not only is it a good fit for the family, it even allows a good fuel average. You can easily drive within the city or between cities and not have to compromise a lot on fuel. It is also one of the most robust built vehicles of this era.
While the 7th generation has already been released in the world, Pakistan is seeing the release of the 6th one for now which is ready to make an impact on the industry. We must dive into the details of the specifications now to see what all the hype is about.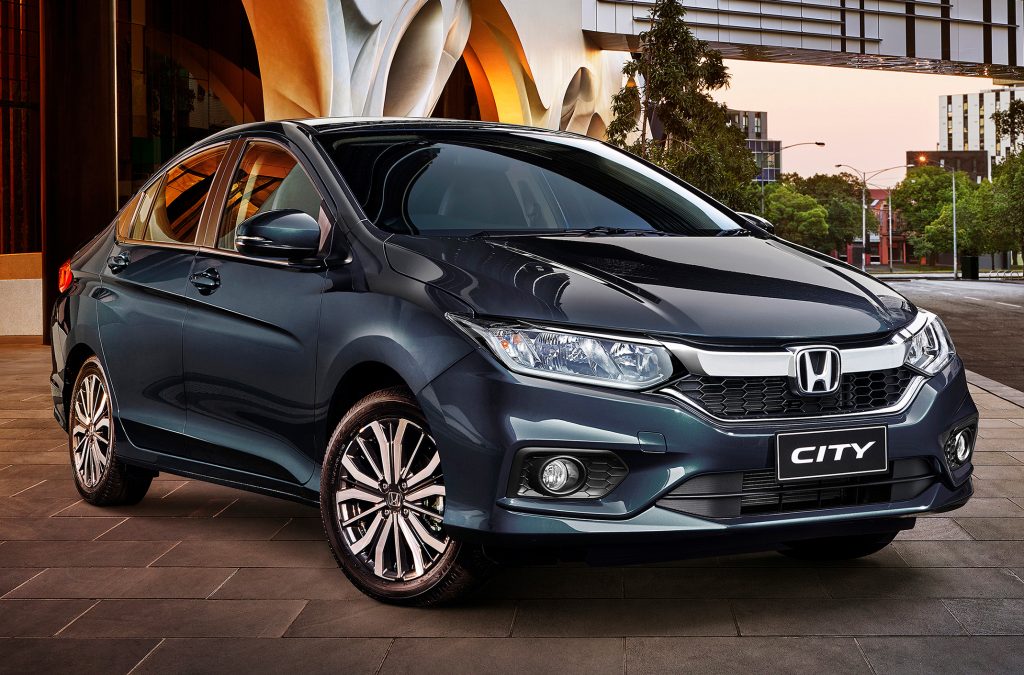 Honda City Specs
While the 6th generation made a debut in the world in 2014, it has now been released in Pakistan. The vehicle is available in a total of five different variants! That gives the buyer a lot to select from. From transmission to engine capacity and type, everything differs. These are the variants of the 6th gen Honda City,
1.2L Manual
1.2L CVT
1.5L CVT
1.5L Aspire Manual
Aspire 1.5L CVT
This shows that the user has a huge range of variants available; including the Aspire models of the generation. If we talk about the price of the variants, the 1.2L Manual and CVT are available at Rs.26 Lac and Rs.28 Lac. When talking about the 1.5L variants, they are available at prices of Rs.29 Lac, Rs.30 Lac and Rs.31.7 Lac respectively. The price bracket is not too steep and can accommodate a lot of people.
Read more: Ghandhara Nissan Is Going To Launch An SUV To Pakistan Soon
Additional Specifications
The exterior design resembles that of the Honda Grace. One would say that the design influence on the front is of the Honda Civic. The design can be considered as focused on the driver. The interior has an infotainment system with a lot of capabilities. The Honda City has so many features and you are guaranteed to be on your toes for weeks. One cannot get enough of checking what it offers the driver.
The booking price of the standard variants is Rs.1 million. In regards to the aspire variants, the booking price is Rs.1.2 million. While the 7th generation is yet to appear in Pakistan, we find comfort in the fact that Pakistan is catching up. If we give it a few more years, we might see the 7th generation here soon enough.
Stay tuned for more from Brandsynario!