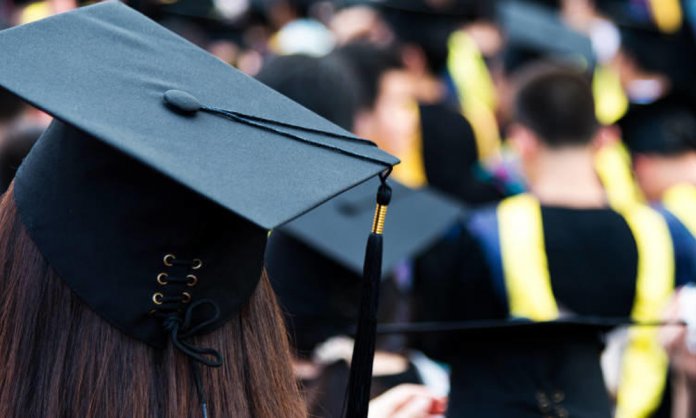 Higher Education Commission (HEC) has been giving scholarships since 2003 to Pakistani students at several levels such as Masters, MS, and Ph.D.
The real motive behind this is to harvest the best human-resource quality available in the country. These students, in the future, will contribute to Pakistan's socio-economic development and growth.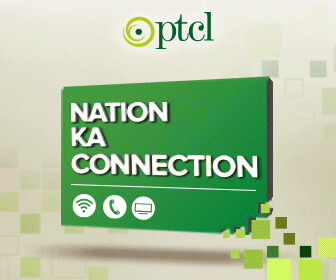 Approximately, 5780 scholars currently are studying abroad on the merit based scholarship.
The Pakistani scholars completed their studies or are currently pursuing studies in some of the top-ranked institutes of Australia, Austria, Belarus, Belgium, Canada, China, Cuba, Denmark, France, Germany, Hong Kong, Hungary, Italy, Malaysia, New Zealand, South Korea, Spain, Sweden, The Netherlands, Thailand, Turkey, United Kingdom and the United States.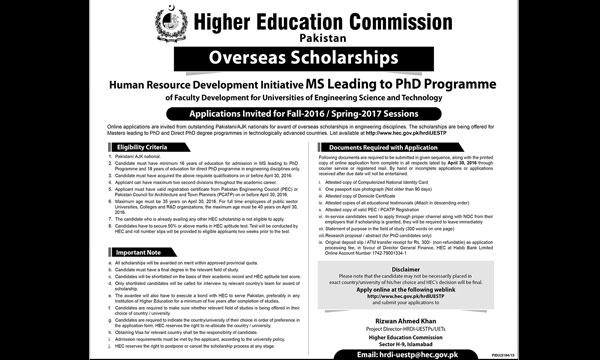 The Procedure to Apply For Scholarship:
Apply via an advertised scheme.
HEC conducts an aptitude test and a particular student has to obtain 50 marks in it to be eligible for the scholarship programme.
HEC prepares a merit list after taking into consideration the result of the aptitude test and academic score.
A shortlisted student has to get the admission or receive the acceptance letter before the interview.
The selection of the candidates is finally made by foreign professors through interview.
As their selection gets approved, they are asked to secure a visa of the particular country in which he will be enrolled.
What Favors Will HEC Give You?
HEC then provides a one-way airfare. Moreover, they also pay two months stipend to the merit-holder in the form of a cross paycheck.
Furthermore, HEC deposits the remaining amount of the scholarship either to its member institutes or Pakistan's high commissions. The payment is made on annual basis and the receiver transfers funds to the scholar's account on monthly basis.
Stay tuned to Brandsynario for latest news and updates.