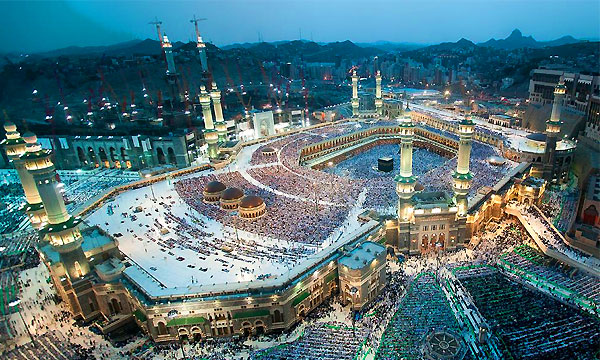 In order to facilitate  pilgrims coming from all over the world to perform Hajj, Dr Najeeb Qasmi has prepared the first ever multi-language mobile application aimed at guiding Muslims during the spiritual journey.
This app named "Haj e Mabroor",  was launched by Dr. Mustafa Azmi who is a well-versed scholar of Hadith and also a King Faisal award laureate.
It contains three books on Hajj and Umrah, nine speeches, a Hajj & Umrah presentation and 21 articles.
It is available in three languages including Urdu, English and Hindi.
Through this app, all those pilgrims who can read can get access to all religious books and articles at all times without a need for  any internet connection. In addition to this, many hajj and umrah related questions are also available in this app.
Read Also: Ufone Offers Special Hajj 2015 Discount Packages
The second app of the same kind is also launched named  "Deen e Islam." It consists  175 articles dealing with different aspects of life, 75 speeches, and seven books.This too is available in three languages  including Urdu, English and Hindi.
These apps are very user-friendly and can be easily downloaded from Playstore.
Related: Hajj 2015: Hajj Guider Tracking Device Set to be Launched
Founding member of Jamia Millia Islami Alumni Association (Riyadh), Dr. Shafatullah Khan explained the purpose behind the launches of this app.
He stated: "The internet today is an effective tool for disseminating information. It can be used for educational purpose, for preaching Islam and removing misconception regarding Islam and Muslims etc. It will continue to affect our day to day life until it is replaced by other new technology. We need to make maximum use of it in conveying Islamic teachings to the common people."
Stay tuned to Brandsynario for further updates.