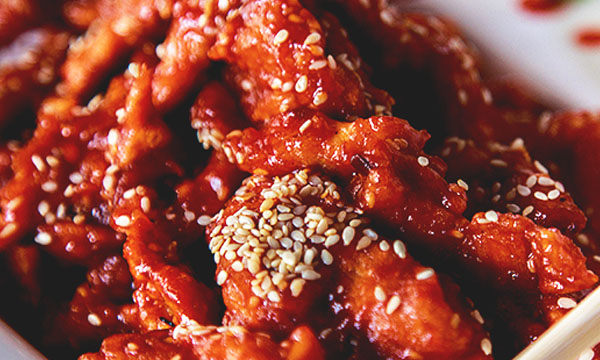 Who doesn't love Chinese Food? Well surely there must be plenty, but let's just agree the majority does. Authentic Chinese Food might be a little too much to handle. However here in Pakistan, especially catered to our palate, it is absolutely delicious. Numerous restaurants in Karachi alone exclusively offer Chinese Food. Of them, Ginsoy -Extreme Chinese is immensely popular.
Go on a weekend or a weekday, noon or night, Ginsoy – Extreme Chinese is always full. And rightfully so. Their extensive menu offers a wide variety of items, from Chilli beef, crispy fish and chips to Chopsuey. With so many options in front, one is bound to get confused over what order.
Don't worry, that's where we come in. After great trial and error, tasting and testing, we have made a list of things you can order when at Ginsoy.
What to try at Ginsoy
First things first, without even thinking, order the Dynamite Prawns. A single serving costs around Rs. 525 but is enough to feed three people (or maybe us three were nice enough to share). Beef Chilli is another option that won't disappoint you. You can order the classic one, or with vegetables both are scrumptious, and both cost the same Rs. 495/- . If you are a big fan of soups, you can order either Chicken Corn and Hot and Sour Soup. They both cost Rs. 215/-  While it is hard to mess up Fish and Chips, Ginsoy offers some very delicious crispy fish.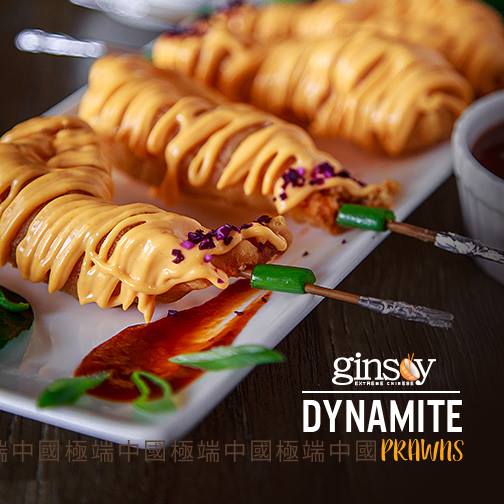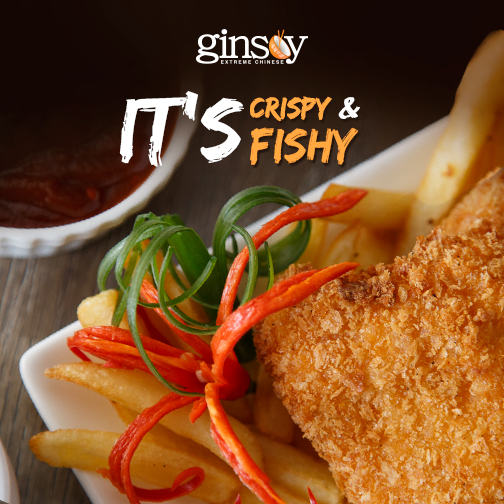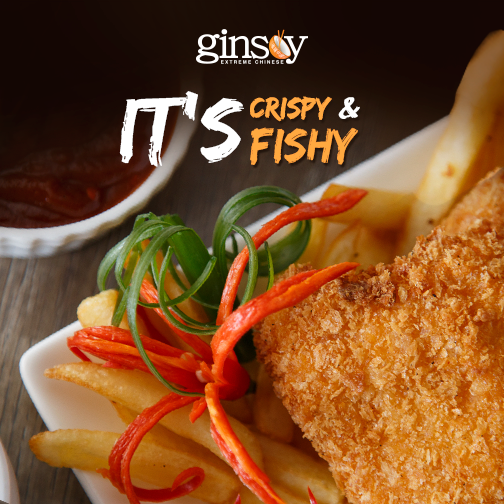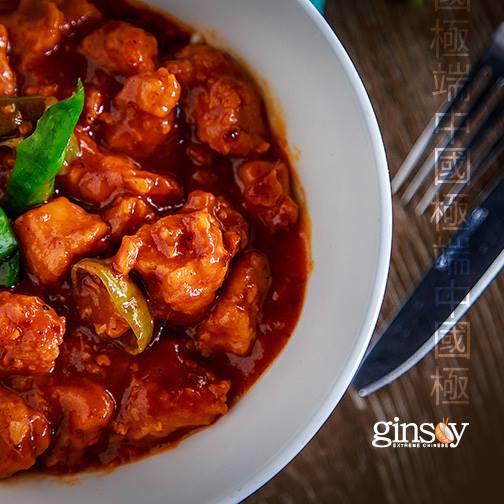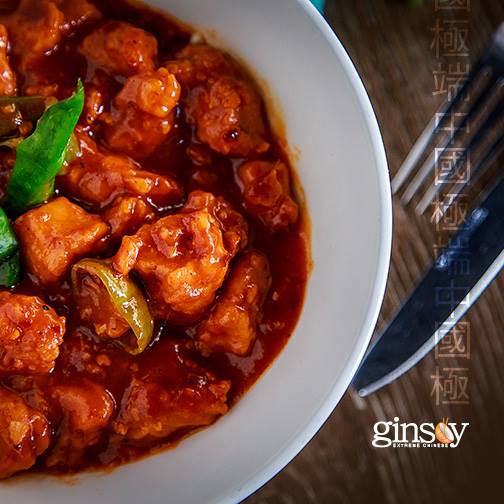 What to avoid
Not sure if they were having a bad day, or I am unlucky, but my order of Chopsuey was not up to the mark. Priced at Rs. 595/- I was one grumpy customer. The Kung Pao Chicken was not up to par either.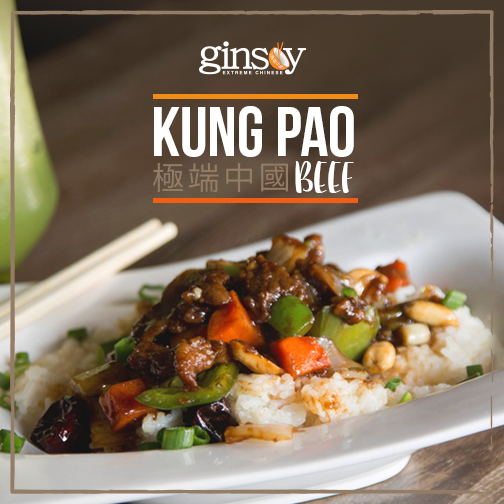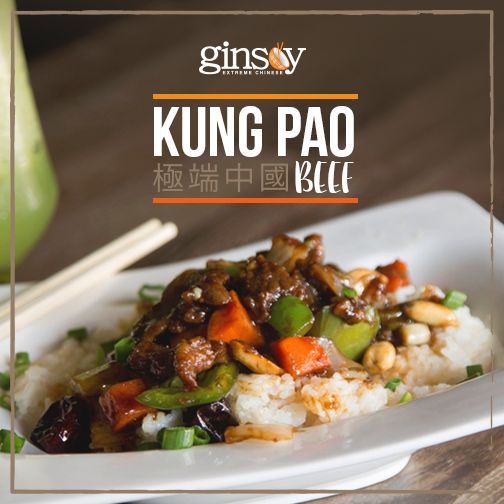 Ginsoy Location
Just in Karachi there are many different areas where you can find an outlet. There's one in DHA, one in SMCHs, one in North Nazimbad and one in Regent Plaza. Furthermore, you can find them in malls like Dolmen and Atrium as well. In Lahore, Ginsoy is in Gulberg. You can also order food online and have it delivered anywhere in Karachi.
Ginsoy Menu
Check out their entire menu.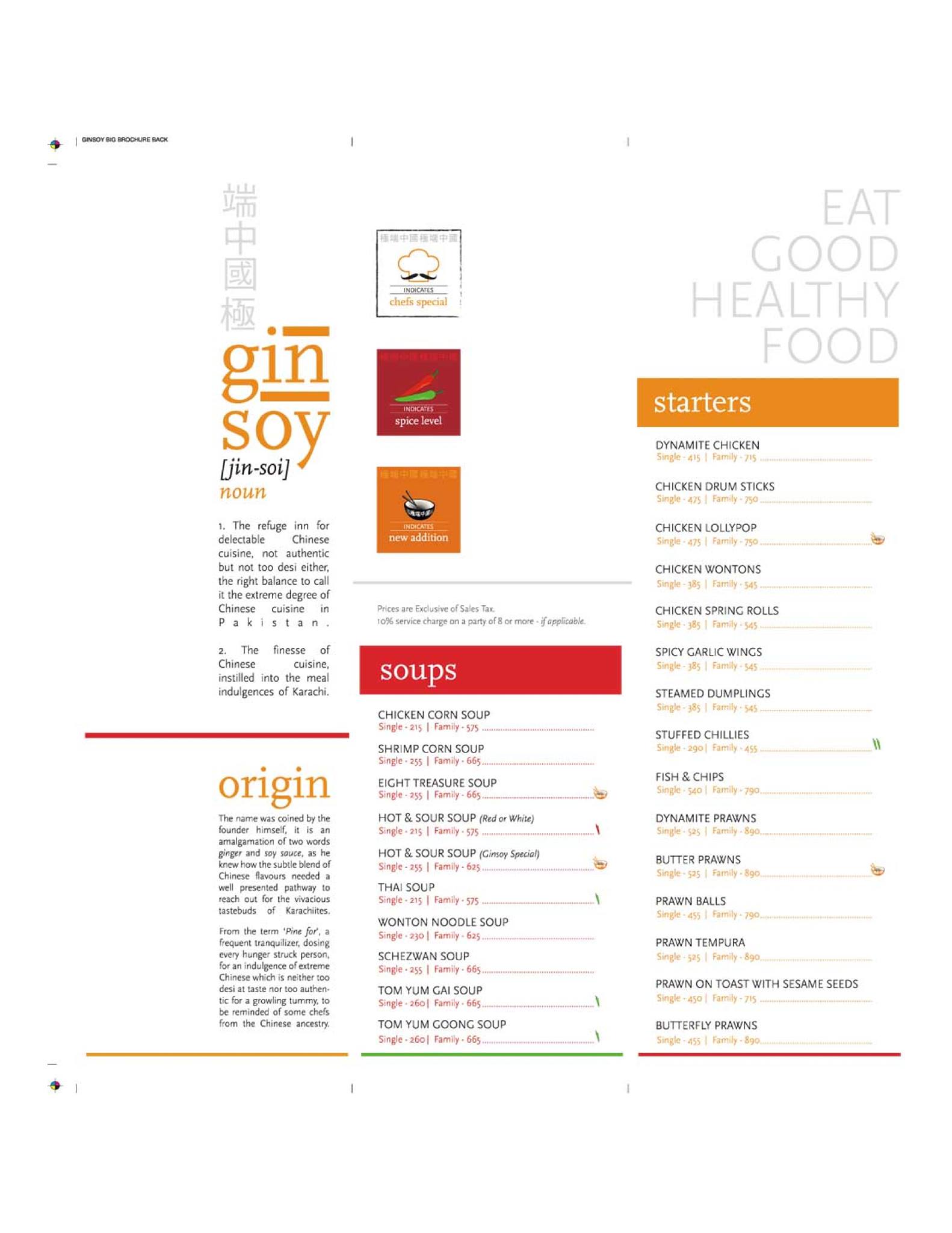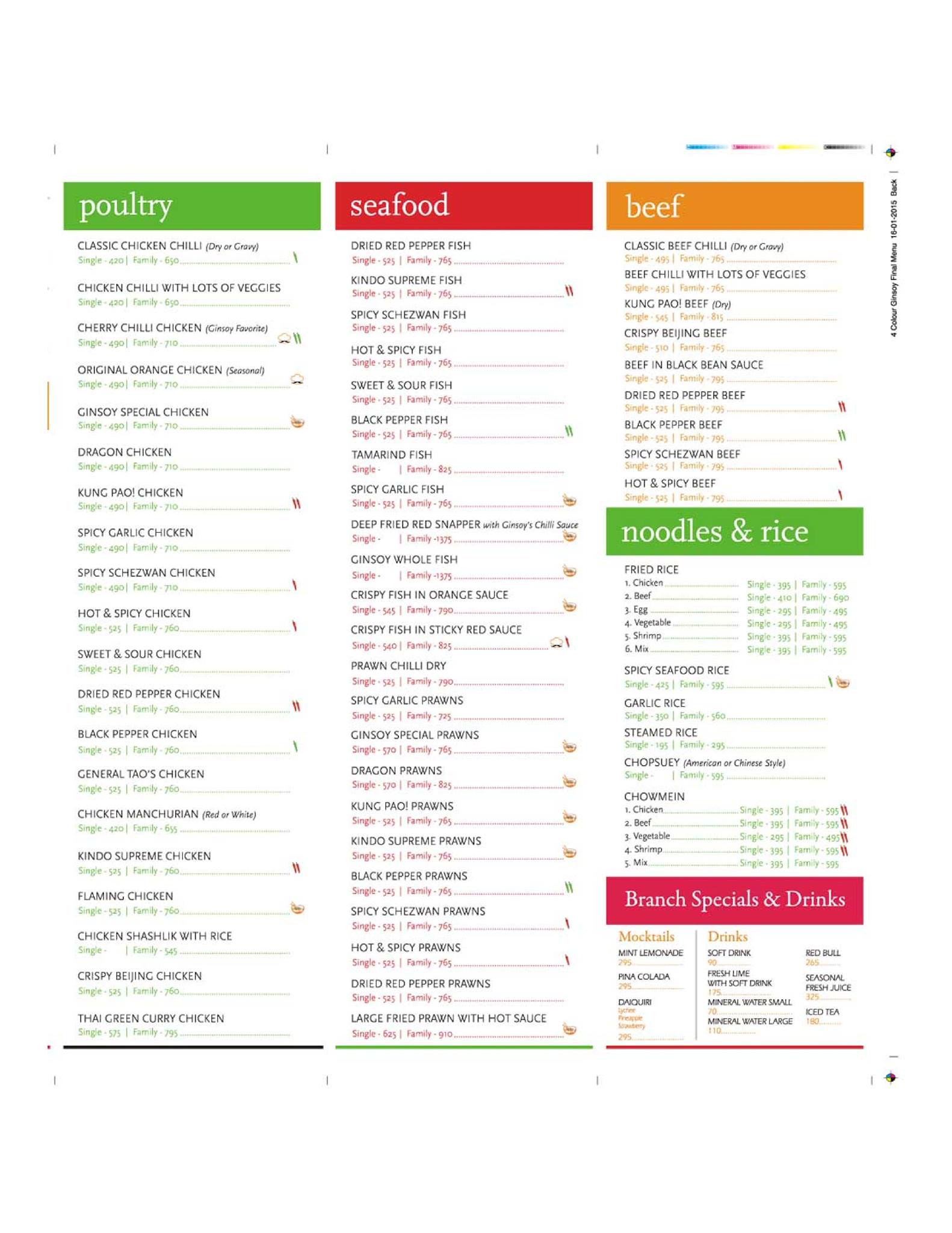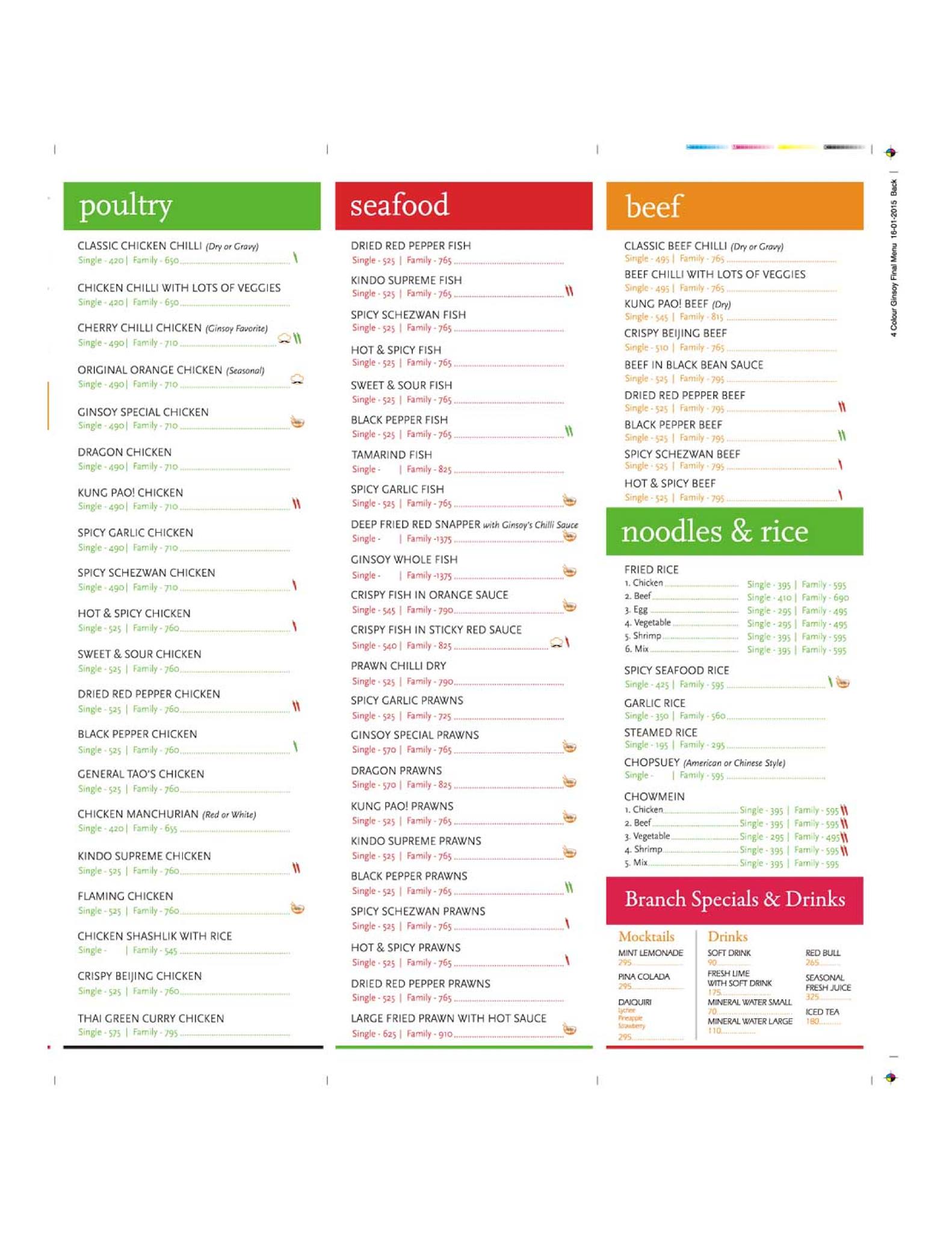 Have anything to add? Let us know in the comments below.