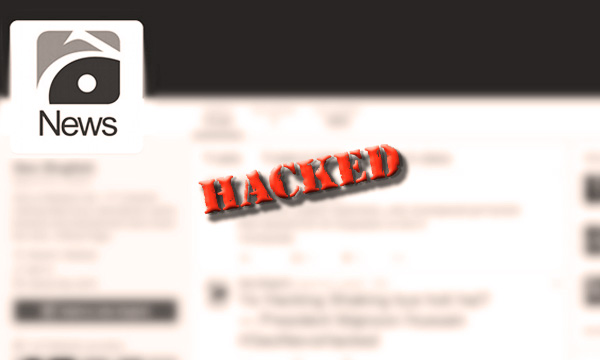 After Hamid Mir, three Twitter accounts owned GEO News and one of its employee, have been hacked. The hacker who identified himself as 'MickyLeakz' has compromised the Twitter accounts of Geo News English, Geo News Urdu and Rana Jawad, Director News (GEO), a few hours ago.
The accounts followed by millions of viewers are still under his control. The mastermind behind today's hack appeared to be the same who hacked into Hamid Mir's Twitter account.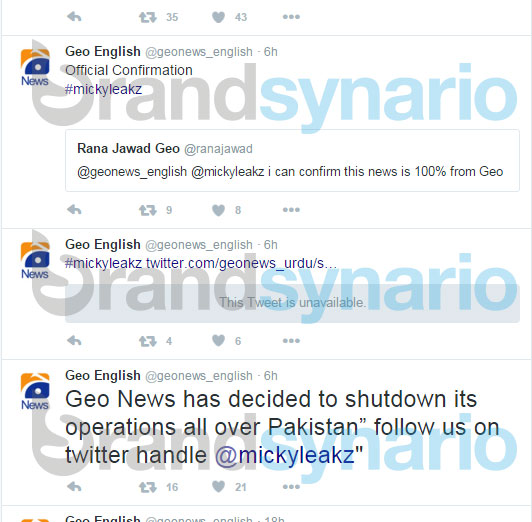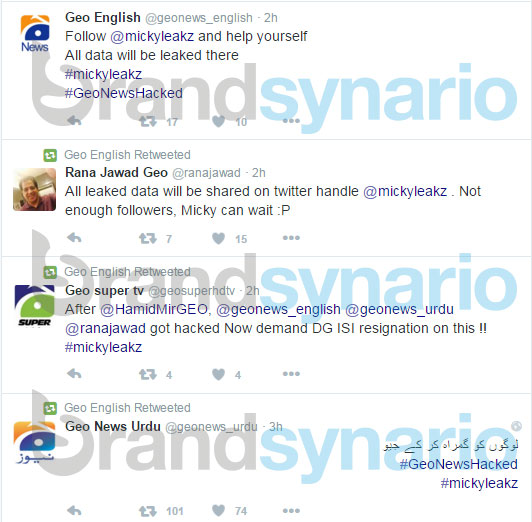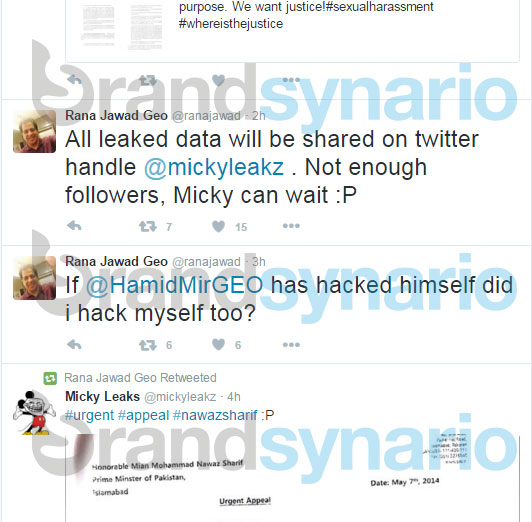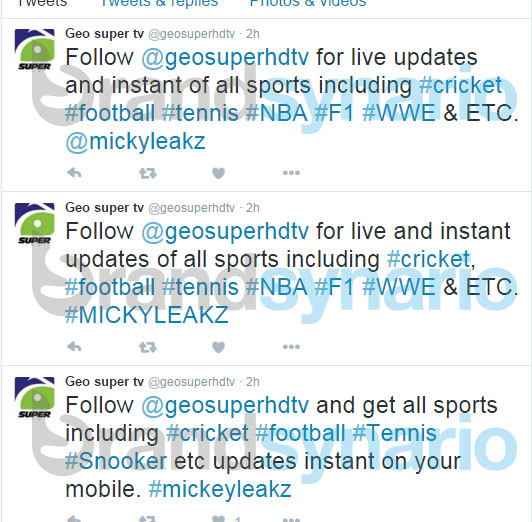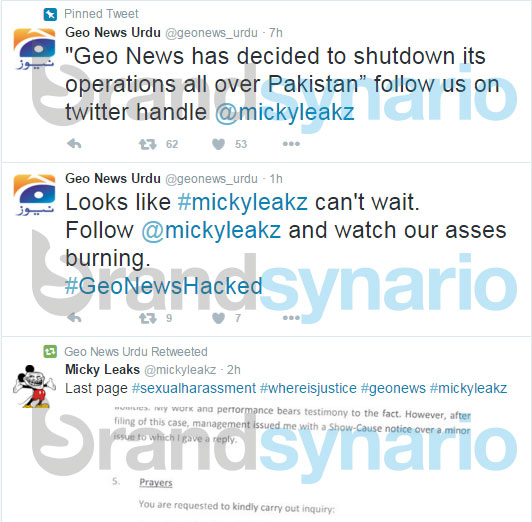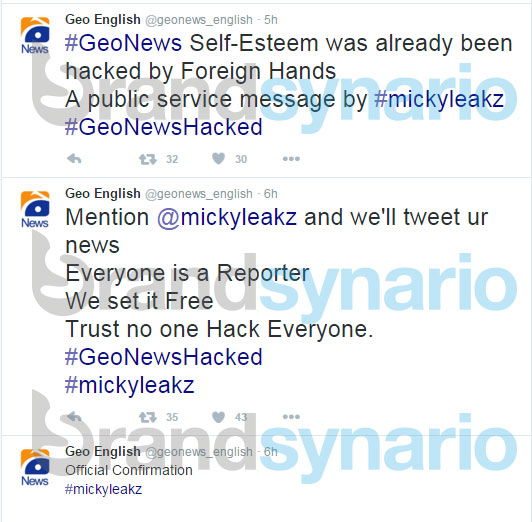 The hacker poked fun at the self-esteem of Geo News.
https://twitter.com/geonews_english/status/674827258645905409
He posted screenshots of a sexual harassment complaint at workplace against a reporter of Geo News, Arshad Waheed Chaudhry, and raised concerns about the safety of women working at Geo News offices.
He removed the name of the complainant and demanded justice for her. He also shared an urgent appeal of Mir Ibrahim Rahman sent to Prime Minister Mian Muhammad Nawaz Sharif reportedly on May 7, 2014.
Read carefully, name of the women has been removed on purpose. We want justice!#sexualharassment #whereisthejustice pic.twitter.com/KxdcLoolOv

— Micky Leaks (@mickyleakz) December 10, 2015
#urgent #appeal #nawazsharif 😛 pic.twitter.com/DE7zlp4jKf

— Micky Leaks (@mickyleakz) December 10, 2015
The hacker posted numerous tweets mocking at Mr Jawad.
Frequent hacking of social media accounts run by Geo News and its staffers is indeed surprising. Although the Twitter account of Hamid Mir was restored after more than 10 hours, the recent accounts have not been recovered yet.