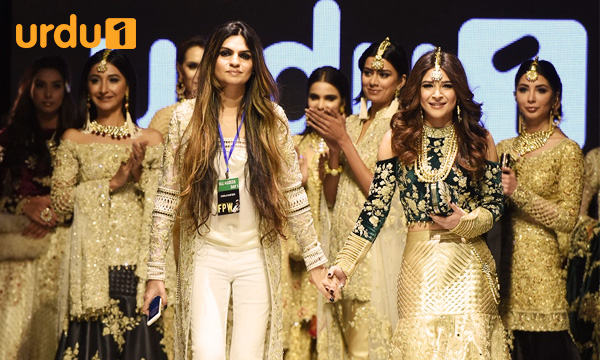 Shehla Chatoor celebrated the #20yearsinfashion by opening the event at Fashion Pakistan Week 2015 #FPW'15 on 28th November with her bridal and accessories collection "ALL THE RAJ".
Purist couturier Shehla Chatoor began her eponymous luxury label SHEHLA with a Bridal line 20 years ago in 1995.  The indubitably heart-felt and wholly handcrafted 'ALL THE RAJ' bridal and trousseau collection for FPW 15's 'Winter Festive' is the meticulous artisan's celebration of the label's milestone 20th anniversary.
Shehla Chatoor opened the event on DAY 1 of FPW'15, partnered with Urdu 1, this Saturday along with Tena Durrani, Ayesha F Hashwani, Sana Safinaz, Hisham Malik, and Toni & Guy. The 'ALL THE RAJ' collection, inspired by vintage royalty, exuded elegance and grace. With beautiful color palettes, intricate embroideries, and regal subtlety, the collection was simply majestic.
Here is all you need to know about the collection:
Shehla Chatoor's bridals hit the ramp for the first time at FPW'15. The luxury label presents a completely handcrafted 'All the Raj' bridal collection for FPW'15 'Winter Festive.'
The modern-antique pieces symbolic of royalty and redolent of the British Raj include the still au courant and popular: maatha-patti, chaand-ballis tikas, jhoomars, jhoomkas, Rani haars and satladra as well as waist- belts and  palmlets created by using multiple strands of pearls interspersed with polki and kundan and offset with rubies and emeralds stones that highlight the regal luxuriousness of the jewellery capsule that easily marries traditional craftsmanship with a covetable contemporary vibe.
Read more:  FPW 2015: Zainab Chottani's Dil-Rubba Collection Sneak Peek
Complimenting in-house ornamental hand-embroidered and subtly spiked shoes, box clutches and traditional batwas perfectly end-note the collection
Let's view the exquisite 'ALL THE RAJ' Collection below;
The collection paid homage to the grandeur of sub-continental royalty and influences left behind by the British. The vintage collection also comprised hand-crafted shoes, traditional in-house jewels, and clutches harking back to the majestic British Raj.
The entire theme at FPW15 was winter/festive as winter is mostly all wedding festivities in Pakistan, the designer chose to display her bridals and wedding-wear.
Read more: Fashion Pakistan Week (FPW 2015): Schedule, Designers' List & Details
The Shehla Chatoor designs are based on reviving vintage art forms to design eternal pieces. Shehla founded her signature label in 1995.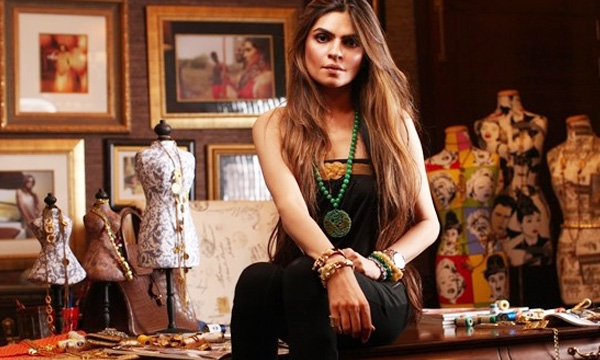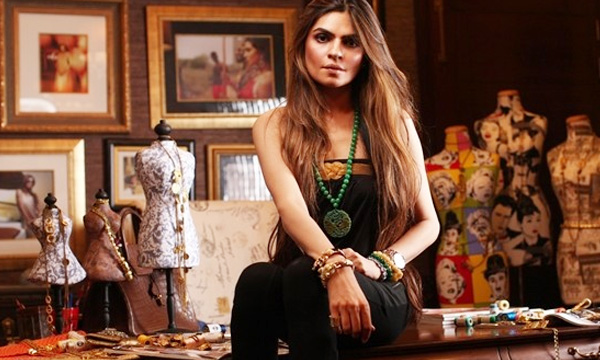 Shehla combines Mukesh and Zardozi techniques with the old age Gara embroideries in her work to design a timeless piece. She has also bagged the award for 'Most Inspiring Designer' of Fashion Pakistan Week 2012 for her cocktail collection 'Spring Equinox'.
Read more: FPW 2015: Umar Sayeed Couture's 'Elysian' Collection Sneak Peek
Stay tuned to Brandsynario for more updates on FPW'15!