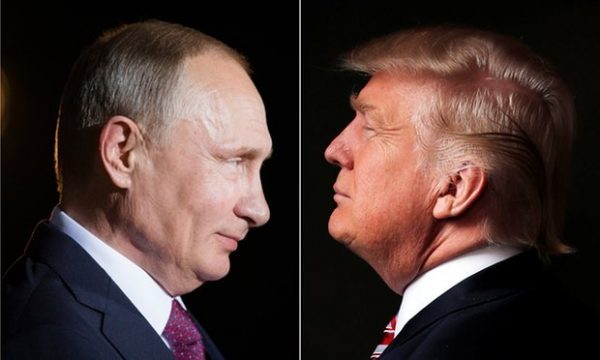 Forbes, the infamous American business magazine, recently published their the "World's Most Powerful People 2016" list and it is nothing short of unsurprising. Vladmir Putin, Russian president, topped the list making this his year fourth win consecutively and Donald Trump, U.S president-elect, came in second place.
Vladmir Putin's fate was already sealed on the list, due to his ever-growing power in Syria. Placing second, Donald Trump made headlines after winning presidency in history's most cutthroat elections.
With the support of the Congress, and already running a multi-million dollar franchise, this was not surprising although he did place 72nd last year.
Angela Merkel, the chancellor of Germany and the backbone of the European Union, placed third as the most powerful woman this year.
Astonishingly, Barack Obama dropped 46 places, as he went from being second last year to 48th this year, considering the fact that is almost near the end of his presidency.
See the top ten most power people in the world, as compiled by Forbes here!
| | |
| --- | --- |
| Vladimir Putin | Russia |
| Donald Trump | United States |
| Angela Merkel | Germany |
| Xi Jinping | China |
| Pope Francis | Roman Catholic Church |
| Janet Yellen | United States |
| Bill Gates | Bill & Melinda Gates Foundation |
| Larry Page | Alphabet |
| Narendra Modi | India |
| Mark Zuckerberg | Facebook |
Here is the full list of the World's Most Powerful People 2016.
It is to be noted that there are several lengths the magazine takes to distinguish between the 7.4 billion people of the world as which 74 are denoted the most powerful. There is a lot of work that is put in, in order to compile the list, where many different people from various kinds of backgrounds and achievements are measured on a four stage basis.
First, if they hold power over a large amount of people. The financial resources handled and owned by the person is also a valid factor in the process, as well as if they influence people not just from one specific area but from different ones across the globe.
Lastly, if the personality uses their power currently in turn affecting the lives of others. All Forbes editors then gather around to pick narrow down the list and average the scores.
Stay tuned to Brandsynario for more updates!