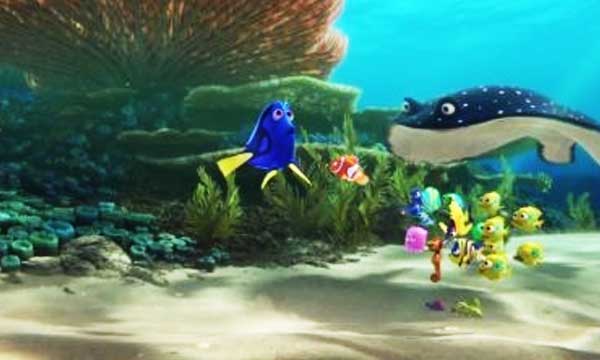 The ever-forgetful blue tang fish stars in a trailer for July 2016's Disney Pixar animated movie "Finding Dory."
Ellen DeGeneres provides the voice of Dory and it was on her talk show that the "Finding Dory" teaser got its first airing.
Dory's forgetful, but she's starting to get some of her memory back. That's when she discovers that she has a family, and she sets off on a mission to find them.
At the same time, Nemo (Hayden Rolence) and Nemo's father (Albert Brooks) discover that Dory has a tendency to go sleepwalking — or sleep swimming, as fishes call it.
[vimeo id="78808643″]
Combined with her sieve-like memory, it's a trait that could land her in a bit of trouble if her friends don't look after her.
Set not long after the events of Academy Award-winning film "Finding Nemo" (2003), "Finding Dory" is set for a July 17 release.
Andrew Stanton returns to direct the sequel, with Ty Burrell, Kaitlin Olson, Ed O'Neill, Diane Keaton and Eugene Levy among the CGI production's named cast.