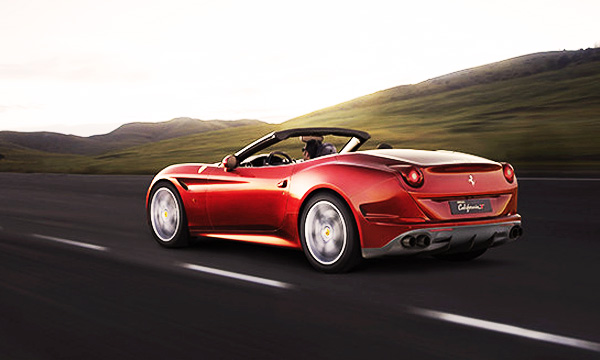 Due to be officially unveiled at the Geneva motor show on March 1st, the Ferrari California T Handling Speciale (HS) promises to raise the car's game so that its poise in the bend is equal to its visual panache.
Ferrari says that it has overhauled the California's suspension setup, developed new springs, addressed the shock absorbers, reprogrammed the transmission and even added a new exhaust in the pursuit of making the car more driver focused.
Like all cars sporting the prancing horse emblem, the standard California T is no slouch. It goes, metal folding roof up or down, from 0-100km/h in 3.6 seconds and onto a top speed of 196mph. That means that in a straight line, there is very, very little out there with a soft top and a 2+2 seating arrangement that can pass it.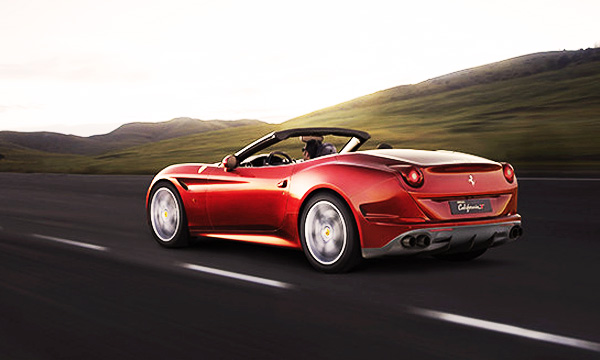 However, unlike its brethren, the California was conceived as a GT rather than a true supercar and one aimed directly at clients on the west coast of the US. It's a car for long, straight boulevards dappled by guaranteed sunshine and where the smoothness of the ride quality is a priority, even in a supercar.
The US continues to be Ferrari's biggest single market, but in its most recent financial figures, published at the start of the year, Great Britain, a country famous for its twisty roads and infamous for its weather has cemented itself in third place, just behind China, a position it's held for much of this decade.
The HS option is designed therefore to put a smile on the faces of northern European drivers who are lucky if they ever get the chance to drive their California with the roof down.
It sacrifices some of this smoothness, particularly when the steering wheel-mounted switch is in the sport mode — much of what accounts for handling, certainty and poise come down to rigidity, stiffness and reduced body roll — but in return, owners will find that this car's gear changes are even more responsive and that it can go into and come out bends much more quickly, whatever the weather.
The new exhaust system delivers a unique note as that increases in intensity as the engine revs closer to the limit, so the perfect soundtrack for traveling on the most twisting of canyon roads.
And to ensure that the car looks as well as handles differently, Ferrari has changed the California's front grille to something slightly more aggressive and has redefined the rear diffuser too. The exhaust pipes sport a matte finish and the center console carries a plaque warning passengers that this is the HS edition.
More details including pricing will be announced at the Geneva Motor Show.
Stay tuned to Brandsynario for more updates.