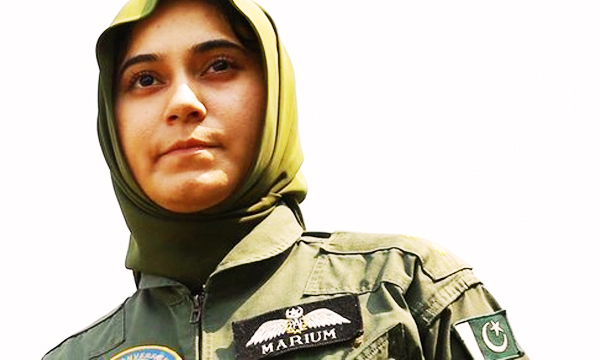 Female co-pilot Mariam Mukhtar passed away in Mianwali, Punjab, as Pakistan Air Force (PAF) trainer aircraft crashed, Express News reported.
The deceased co-pilot is identified as Flying Officer Mariam Mukhtar; previously it was reported that the pilots of the PAF fighter plane evicted the aircraft before the crash; however, the co-pilot did undergo intense injuries, later succumbing to the wounds.
Read more: Going in Depth for the Malaysian Air
It is not the first time that a PAF trainer jet crashed; earlier in September, a PAF fighter jet F7- PG also crashed near Mastung during a routine training process.
As per the PAF's Samungli Airbase spokesperson in Quetta; "The F7-PG fighter jet was on a routine training mission when its engine caught fire and crashed on a fray near Mastung". "The pilot, flight lieutenant Yasir, ejected himself from the plane safely while no loss of life and property was reported in the incident,"said the spokesperson.
Read more: Taiwan: TransAsia Plane Crashes into River, 58 People Onboard
Similarly, in early August, a PAF helicopter carrying flood relief goods, was forced an emergency landing n Chitral, due to technical fault. It was reported that PAF's MI-17 helicopter crash-landed in Chitral, Mustaj area after it was reported to be partially damaged.
Stay tuned to Brandsynario for more updates!