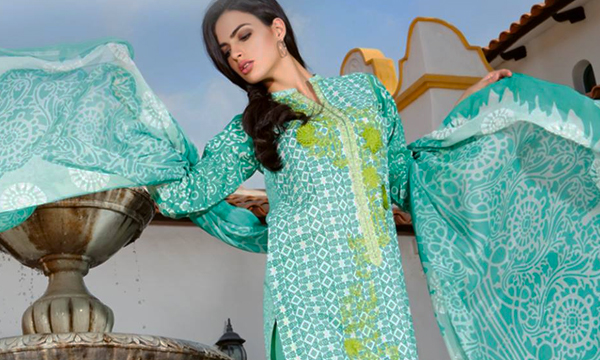 Fashion in Pakistan has come a long way. Our designers are recognized across the world and their work is appreciated by all. Who doesn't remember the time when ladies would flock to the malls as soon as their favorite brand launched their latest collection, only to return home empty-handed as everything sold out immediately. But a solution was soon found. In Pakistan, e-commerce has taken over the conventional form of shopping. People now prefer to buy almost everything online, from electronic gadgets to groceries.
Same is with fashion accessories. With shopping centers getting so crowded, people now look at their own convenience. E-commerce websites such as Yayvo.com give them an opportunity to avoid the mad rush and buy whatever they like from the comfort of their homes. One look at the website will tell you how popular the culture of online shopping has become. Designers realize it too, that is why all the top brands now stock their collections online.
As soon as the weather turns warm, all the top fashion labels start launching their lawn collections. Lawn is perfect for Pakistan. It keeps you cool in the warmer weather, and when it is slightly chilly, you can just drape a shawl or sweater over and you're good to go. Therefore the Lawn Collection 2017 is no longer just a simple fabric. Various prints, designs and cuts have been introduced to make the material stand out. Day or night, casual or semi-formal, lawn outfits can be worn for all. And the best part is you don't even have to leave the house to buy them. Stitched or unstitched, two piece or three, or just simple kurtis, you can find suits for every occasion.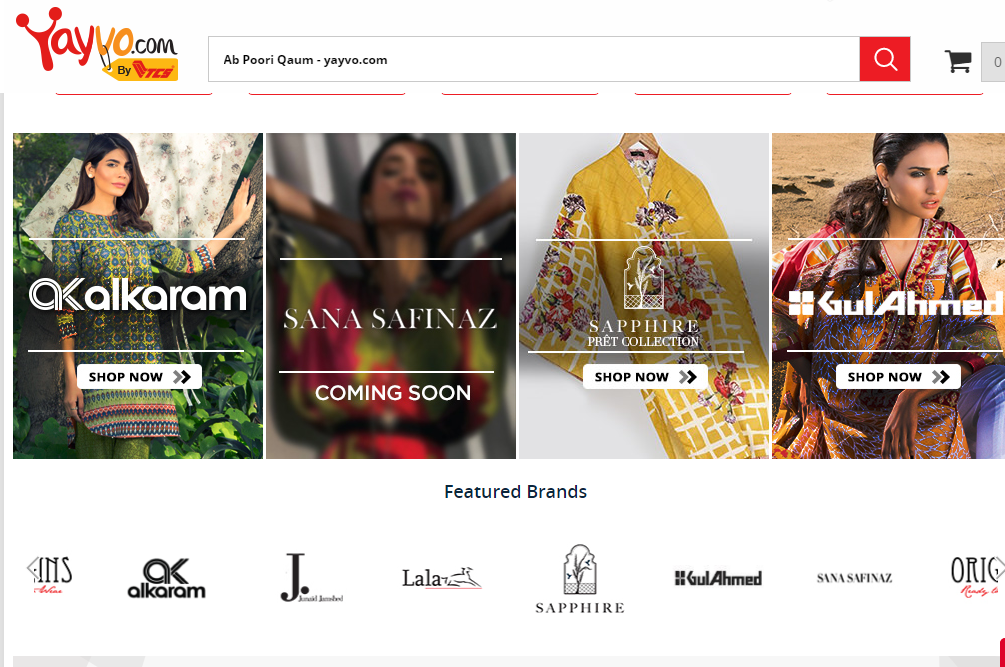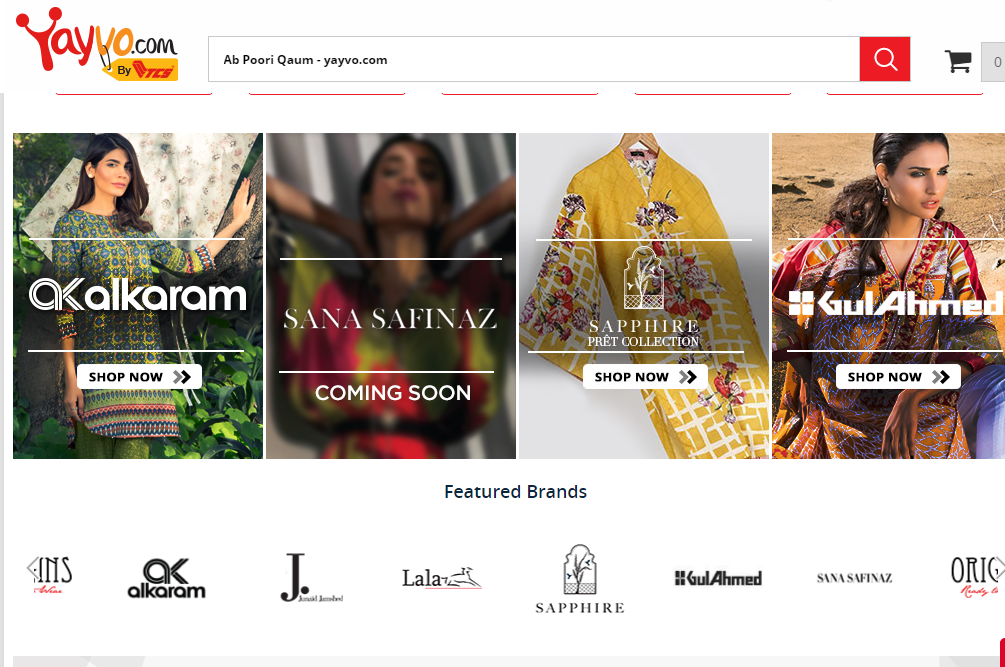 Before they are even available at retail stores, all collections are uploaded online. This gives people a chance to go through them and select their favorite pieces and pre-book them. No need to worry if the outfit you want will be available or not. Just order online and wait as it gets delivered right to your doorstep. Yayvo.com also does same day deliveries for certain brands. That means when you place an order from the brands for whom 120-minute delivery is available, you get your order that fast!
Top brands like Sana Safinaz, famous for having their lawn sold out hours after being released, J. | Junaid Jamshed, Sapphire, Gul Ahmed, Al Karam, Lala Textiles, Kapray etc, all are available on the website. You can browse through the extensive catalogue. But wait that's not all. There are numerous other categories for fashion accessories. So you can pick out the perfect things that match with your clothes.
You do not need to visit many different shops to buy different accessories. Everything is available in one place. Shoes, jewellery, bags whatever your heart desires, match it with the outfit you chose and voila your perfect style is complete.
Visit the website: http://yayvo.com/womens-fashion.html for your one stop shop for all things fashion!
How to order
Customers can call, chat or order online directly from the website. Yayvo.com specialists guide customers and help make their shopping experience more memorable.
Yayvo.com offers various payment options, including cash on delivery. You can have your order delivered anywhere in Pakistan!