Faryal Mehmood recently uploaded a video of her letting loose to a song on her Instagram. Unfortunately, we can not hear the song thanks to 'Instagram music not being available in our region'. However, the dance video screams fluidity, passion, and freedom even without the music. But it appears netizens find her dance videos a triggering point. 
Faryal Mehmood's Latest Dance Video
In her latest video on Instagram, the actress and model is letting loose to a song she couldn't resist. She's dressed in her casual attire, in shorts, a tank and a loose kimono— perfect for dancing. With the biggest smile on her face and moves that can set any stage on fire, the actress wore her heart on her sleeve while dancing. We wish we could have heard the song also! Regardless, Faryal Mehmood is definitely our inspiration for becoming fit and enjoying dancing as an art.
Watch Faryal Mehmood's latest dance video here:
Netizens Triggered
However, netizens are never supportive of such videos. Supportive is even asking for too much, they're not even tolerant of such videos! Even though Faryal Mehmood's dance is not going to harm them and their faith, she was still trolled like anything. From personal jibes to general ridicule, everything could be witnessed in her comments section. Here's an insight into the trolling she was subjected to:

There are these too: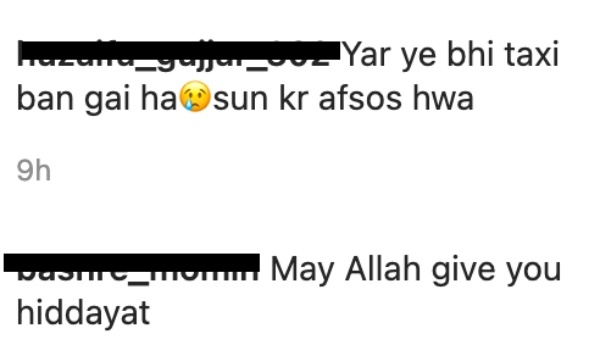 Read more: 8 Times Faryal Mehmood Proved Her Amazing Dancing Skills
A Born-to-be Dancer
Faryal Mehmood moves as if she's got air in her body rather than bones. The ease and passion with which she creates each move and spontaneous routine really show that she has a profound love for dancing. We can also deduce this much from the number of dance videos she posts generally! Have a look at some of her other ones and tell us we're not wrong:
View this post on Instagram
View this post on Instagram
Recent Controversy
These dance videos are as controversial as it gets but in Faryal Mehmood's case, there are many. The talented actress is also a lover of piercings and tattoos and recently ventured out to get a new tattoo. Or should we say multiple new tattoos? When she shared that on social media, all hell broke loose and trolls found their place in her comments.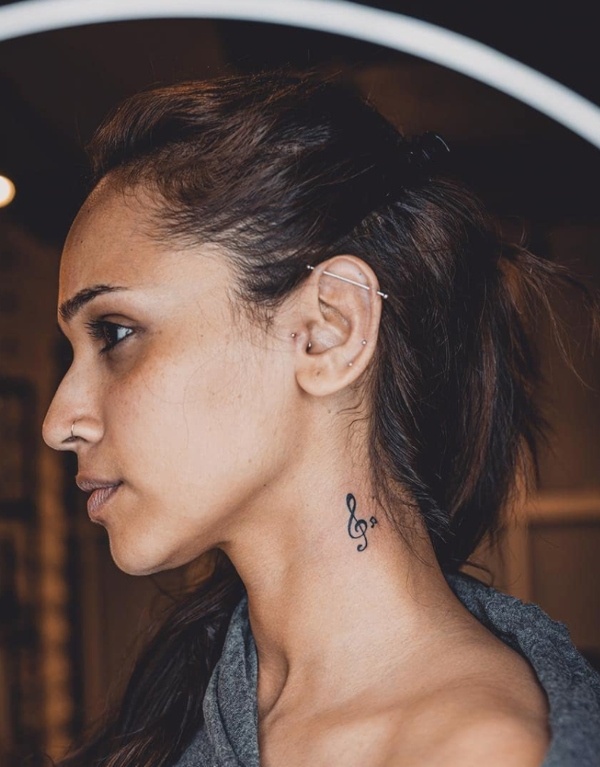 The news also became really famous but did that stop Faryal Mehmood from getting her new tattoos? No, they didn't! Just like these hate comments won't stop her from dancing. Why ruin the moment to send someone hate? Simply keep swiping.
Read more: "I am a tattoo addict", Says Faryal Mehmood As She Gets More Tattoos
Stay tuned to Brandsynario for the latest news and updates.