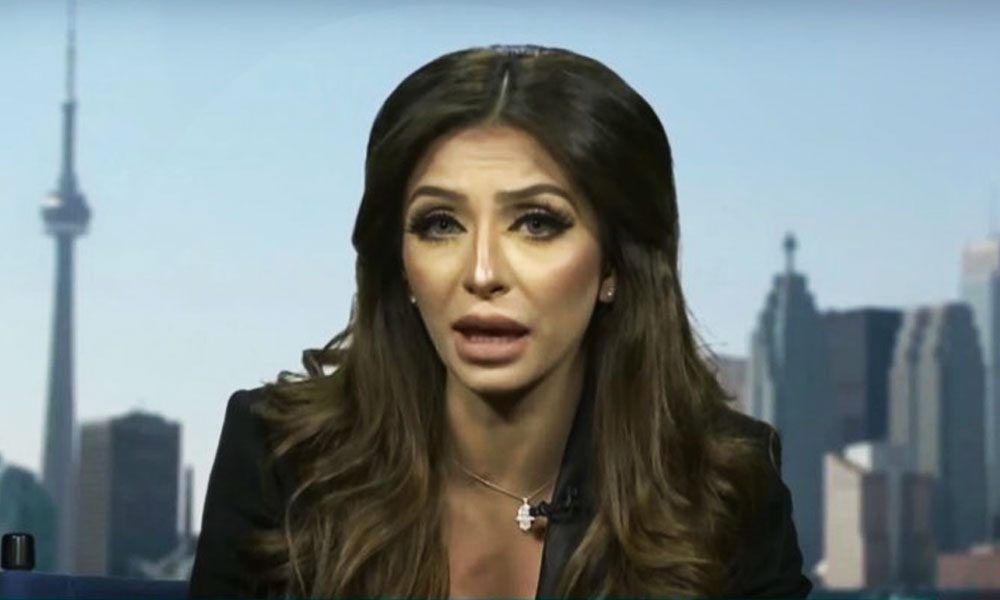 1,313 views
Model Faryal Makhdoom and Boxer Aamir Khan's married life has always been under scrutiny. Just when the story on Faryal's relationship with her in-laws blew over, yet another scandal has hit the happy couple. Leaked X-rate videos of Amir Khan surfaced over the internet which shows the boxer in a compromising situation with a female model.
It now seems like Faryal has been taking the news in her stride, although it was reported she was "disgusted'. She has surprisingly not said anything on media as yet in response to the on-going scandal. Her latest Snapchat activity after the video was released show husband, Amir, and daughter Lamaisah spending father-daughter quality time together. This determines that Faryal is standing beside her husband regardless of the situation.
Here's what she posted
Khan seen cuddling with his daughter, the caption reads, "My Babies"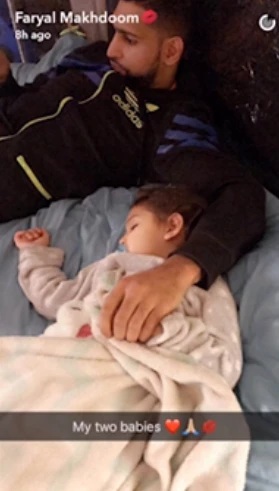 The entire scandal created a buzz over social media where fans and loved ones supported Khan while others felt sorry for Makhdoom who has always been seen standing by her husband's side.
Faryal posts playful pictures, quoting it "Haha genes?"
The photo was posted the next morning after the controversial video was leaked online.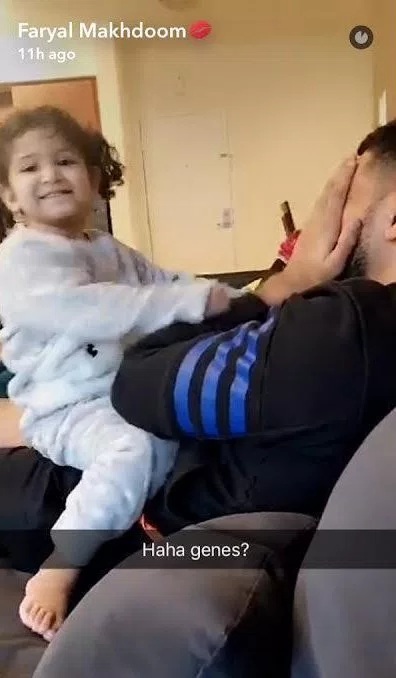 It was reported that the tape dates back to 2013 just a few weeks after the grand Amir Faryal wedding.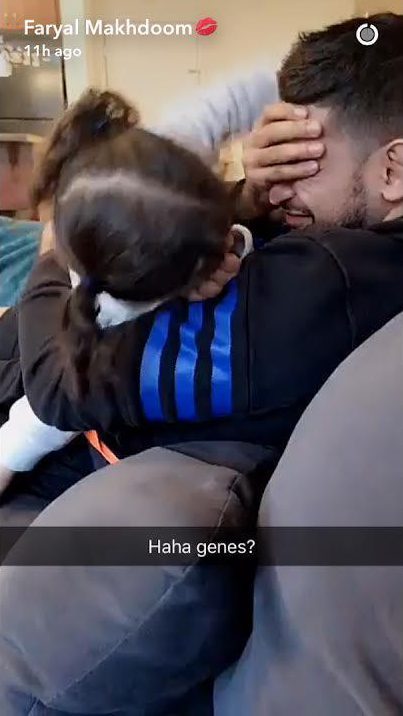 According to the Sun, the woman in the footage is from Arizona, USA and was involved with the Olympic silver medalist back in 2010.
The beautiful couple on their wedding day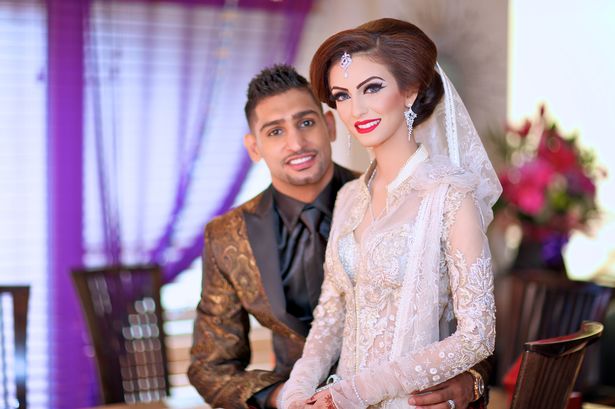 Amir Khan's father hit back to critics.
When asked about the latest controversy surrounding his son, Amir's father said, "We thought everything was calming down after all the nonsense with his wife and hoped we were starting the New Year afresh and now something else happens. It's ridiculous."
He also added, "When you are in the public eye allegations surface. Amir is aware of that, it is part and parcel of being famous. Not so long ago someone tried to blackmail my son and there was no truth whatsoever in his claims."
Let's wait and watch how the controversy unfolds. 
Stay tuned to Brandsynario for the latest news and updates.