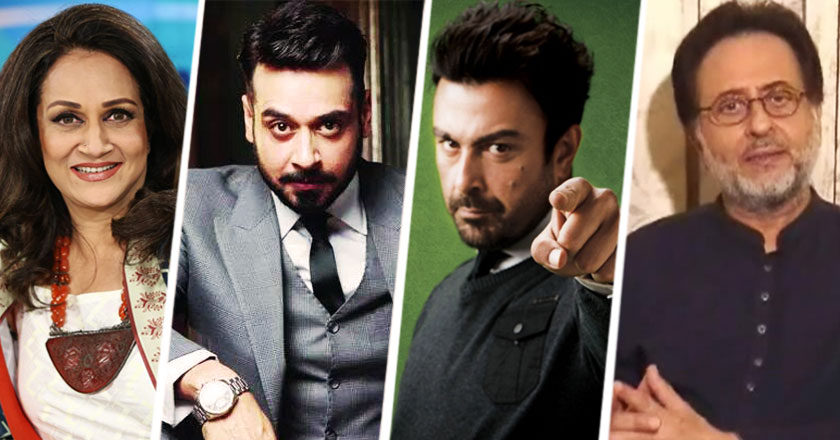 Pakistani celebrities have applauded the government's decision to put a ban on Indian content on TV and in cinemas after they threatened to put a ban on Pakistani artists working in India, reports Dunya News.
Several Pakistani artists such as Amna Sheikh, Sarwat Gilani, Bushra Ansari, Shehzad Raza, Ahsan Khan, Faisal Qureshi, Abid Ali, Aijaz Aslam, Sunita Marshall, Abdullah Kidwani, Shamoon Abbasi, Farman Khan, singer Hassan Jehangir, Sajjad Khan, Saleem Javed, Qawi Khan and others have all praised the decision and are hoping that this policy continues in the long run as well so that young artists show interest in Pakistani cinema and dramas- this is crucial for the Pakistani entertainment industry to thrive.
Pakistani artists believe that PEMRA has taken the right decision by banning Indian tv shows and movies, however, the decision must be permanent and not a provisional decision.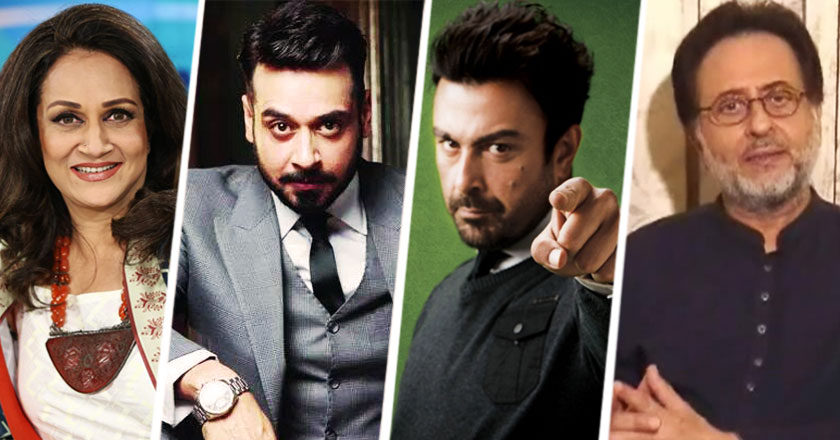 Pakistani artists also urged that advertisements featuring Indian actors must also be banned on Pakistani channels so that new faces get to showcase their talent in Pakistan.
After India's surgical strike across the Line of Control (LoC) in Azad Kashmir, Bollywood bigwigs joined the anti-Pakistan bandwagon while Pakistani celebrities remained silent for quite a long while over the burning issue.
The celebrities supported the ban and stated that it's never right for Indian content to be aired in Pakistan when Pakistani artists are being ill-treated in the neighboring countries.
Pakistani Celebrities Banned: Is the India Vs Pakistan Political Feud Victimizing Soft Targets?
Pakistani movies are being showcased in cinemas now- Eid releases and movies such as Karachi Se Lahore, Bin Roye, Mah-e-Mir, Moor and others are being screened in cinemas again, inspiring the producers to make even more movies.
Mustafa Qureshi, Fahad Mustafa, Yasir Nawaz, Bilal Ashraf, Mehwish Hayat, Shaan Shahid  and others urged that in order for Pakistani cinema industry to survive and thrive, it is pertinent that Indian flicks must be showcased legally and on the basis of equality.
Screening of English movies was supported and encouraged, however, English movies dubbed in Hindi were criticized.
Pakistan Vs India Twitter War on #SurgicalStrike: Tweets that Will Make You LOL
Stay tuned to Brandsyanrio for more updates