The world of pop culture is a vast one. It encompasses an enormous array of countries and cultures. Recently, one of the fastest rising cultures is Korean. There have been certain film releases that have taken the west by storm. You must all be aware of the film 'Parasite'. It features an out-of-the-box storyline with a gripping tale. Its actors are some of the bets in dispalying their emotions on-screen and were given much praise. Even the director is one of the best known of the decade.
Simialrly, another culture came back into the light after many years. Due to the whole lockdown situation, this particular one became quite famous in Pakistan. Even our Prime Minister recommended following their work. Yes, we are talking about the Turkish tv series 'Ertugrul'. In recent news, Bamsi Beyrek and another have landed in Pakistan and they are winning the hearts of millions!
Ertugral Binge-Watching:
Many things took hold during the time of the pandemic last year. This includes the time when the virus was at its peak in Pakistan. Everyone was locked indoors and masks became a norm. During this time, people took to adapting to these new conditions by looking towards new activities. These included more binging of movies and shows as well as online gaming.
One particular Turkish show became quite popular in Pakistan. It had been present for quite a while, but it recently came into the light due to the situation. This show went by the name of Ertugrul and it was set in the 13th century. One could say it talked about history in a light it had not been talked about before.
Bamsi Beyrek In Pakistan:
Bamsi Beyrek, the actor who plays the lead protagonist on the show, is currently on a visit to Pakistan. He is here with another fellow cast member, accompanied by the Turkish Prime Minister. They even visited a Turkish school and promoted the spread of the Turkish culture.
Bamsi Beyrek seems to be winning the hearts of millions of Pakistanis too. In an ongoing interview and stage sitting, he even spoke Urdu! Yes, he was speaking Urdu and was even heard and seen speaking the words 'Aap Kaisay Hain?' Additionally, his down-to-earth personality is making him win even more hearts. People have been comapring his kindness to Keanu Reeves!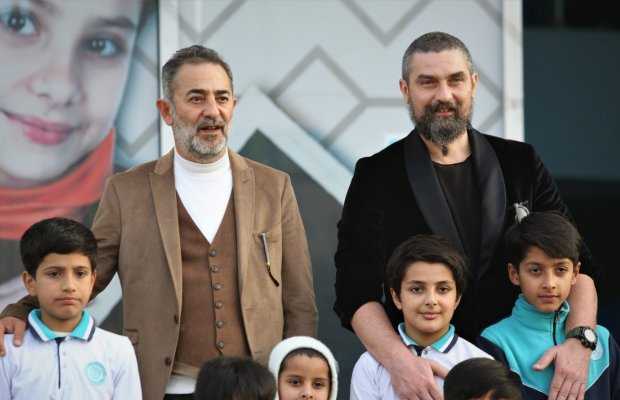 Turkish Pop Culture:
The spread of this culture has been far and wide. It has gone through almost every Pakistani household. Now everyone watches the show on Netflix, many watch it in a dubbed version which started to air in Pakistan last year. This shows us that more and more enty is being gained into Pakistan by celebrities.
With so many developments being done in the technological and pop culture sector, what more can we expect? Is it fair to say that there is a chance other actors may also visit Pakistan? Yes, the country is seeing a rise in popularity in recent years, especially the last one and this one.
Stay tuned for more from Brandsynario!