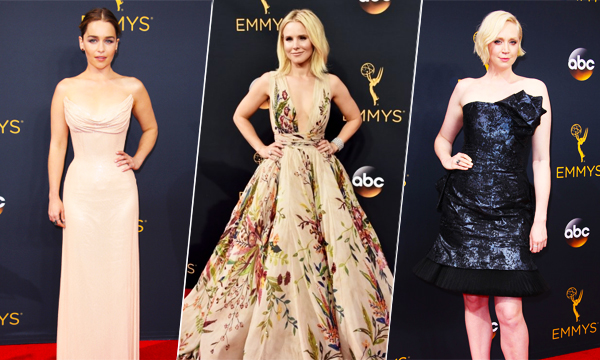 The most important day for television, Emmys 2016, saw some of our favorite shows lauded for being so awesome. Some were given a nod of approval. And some were downright ignored. However, that argument is for another day. Here we have gathered to talk about the stars who glittered on the red carpet dressed to the nines. Out of all the outfits we saw, some left us stunned, and then were those that made us wonder did they not have a mirror?
While the events we attend are not even close to being as glamorous as the Emmys 2016. Still, we spend a good 2 hours in front of the mirror, looking at ourselves from every angle. Changing five times to make sure we have hidden all the unsightly bits. Therefore some of the looks on the list of worst will make you question how on earth could these stars have left their dressing room satisfied? The ones of the best-dressed list will make you sad you're poor.
Best Dressed Celebrities at Emmys 2016
Emilia Clark 
The mother of dragons kept things simple in a nude Versace dress. But she managed to look absolutely stunning.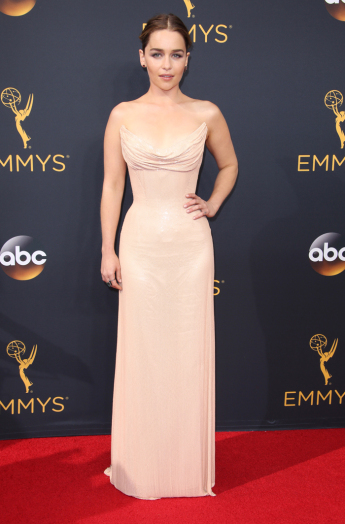 Sarah Paulson
The actress may have won an Emmy for her performance on the very popular show American Horror Story. But long before that, she won us over with this breathtaking Prada gown.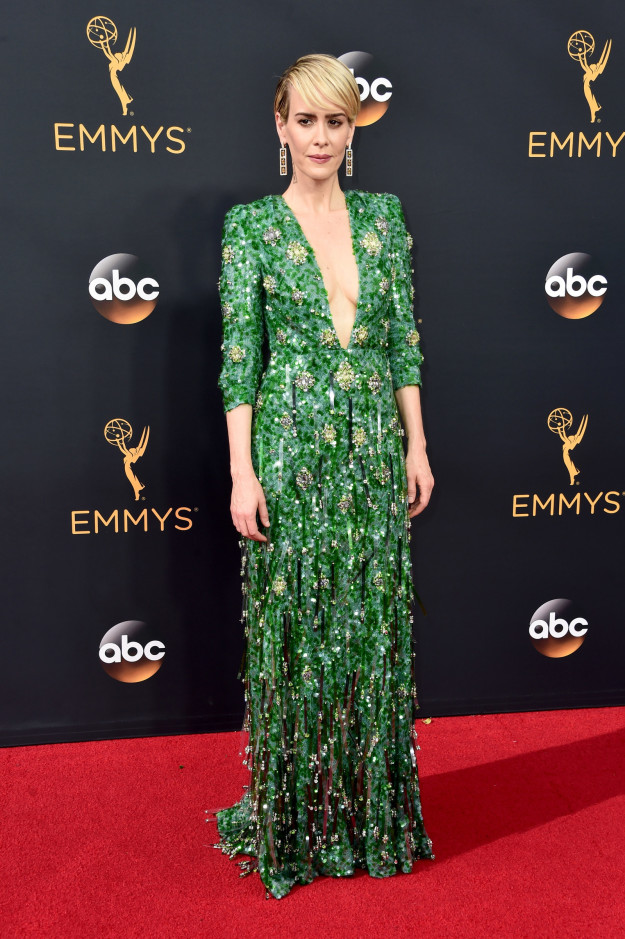 Felicity Huffman
Looking very ethereal in a Tony Ward gown, Felicity Huffman walked the red carpet with her husband in tow. The two are one of our favorite Hollywood couples to date!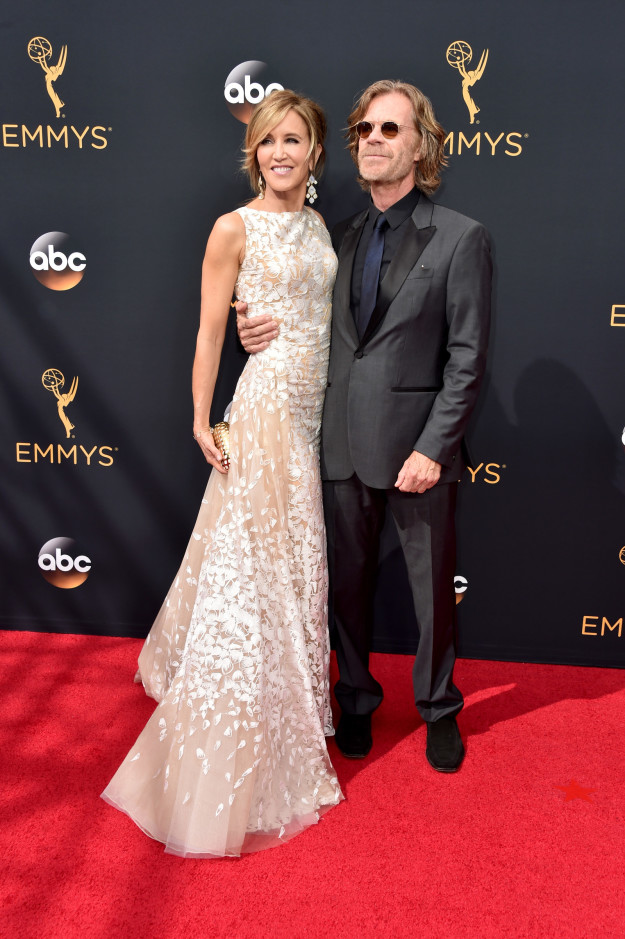 Kristen Bell
Kristen Bell attended the Emmys 2016 in a lovely floral Zuhair Murad outfit. We particularly love the cinched in waist and the flared up skirt.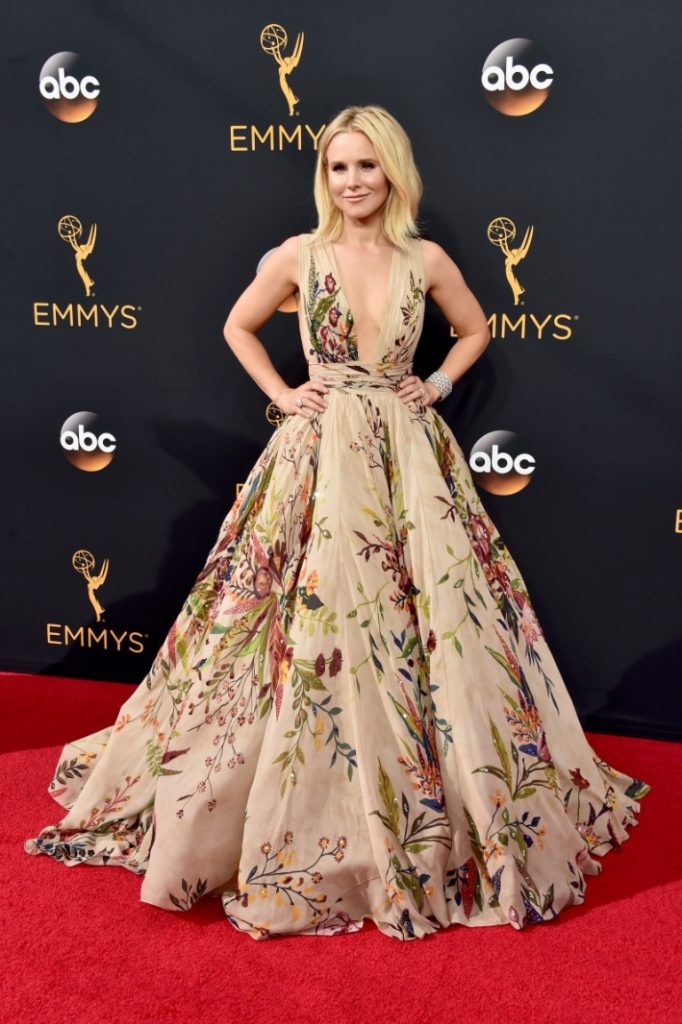 America Ferrera
Did you know the Ugly Betty actress competed in a triathlon less the 24 hours before this event took place? Yes, and she still managed to look flawless in a Jenny Packham outfit.

Emmy Rossum
Another actress rocking the less is more trend, Emmy Rossum kept things simple in a basic white gown by Wes Gordon.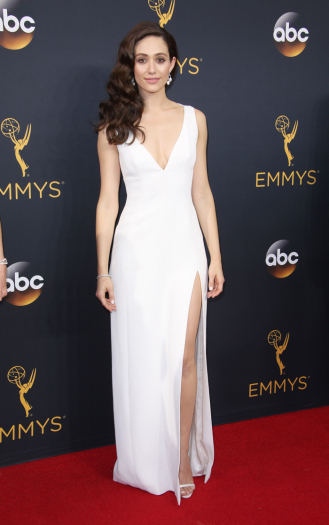 Worst Dressed Celebrities
Anna Chlumsky
Anna Chlumsky is a beautiful woman. Plus she had a baby two months ago. That said, this dress is an absolute mess. Why she opted for this Christian Siriano number is beyond us.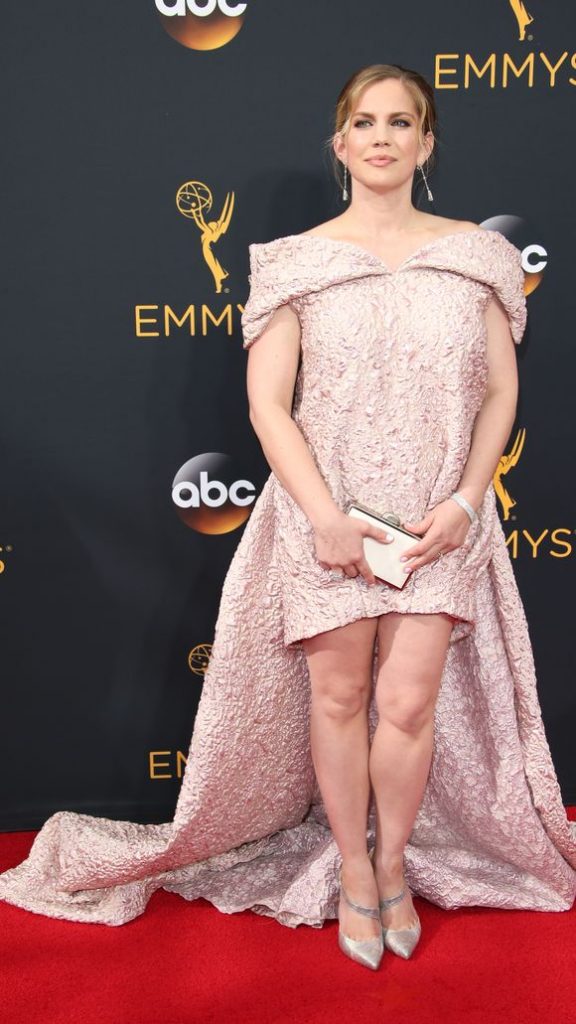 Amy Poehler
Sadly nothing about this dress could save funny lady Amy Poehler from earning a spot on the worst list. It's just making us dizzy.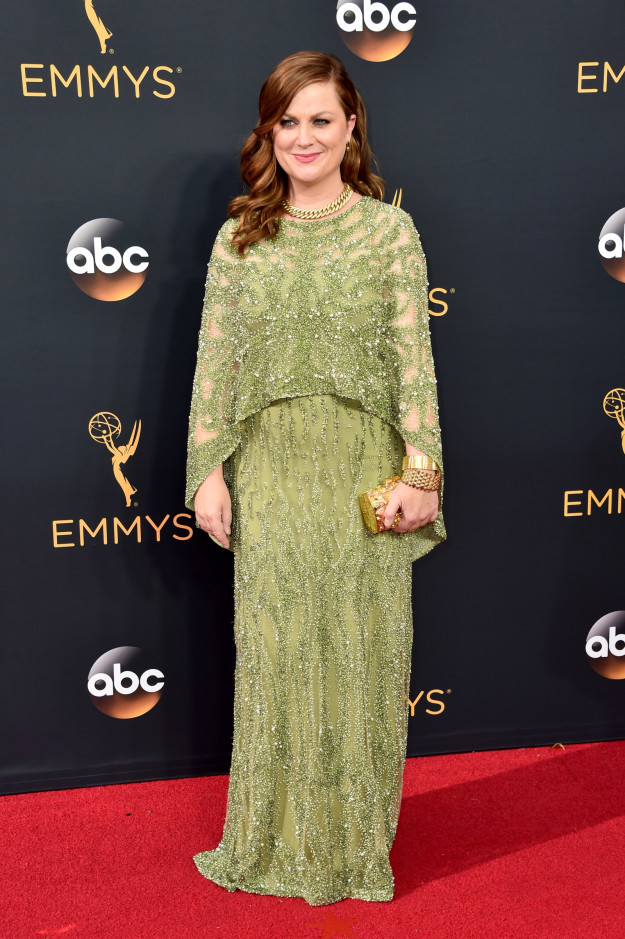 Gwendoline Christie 
Just one question, how did Gwendoline Christie sit in this outfit?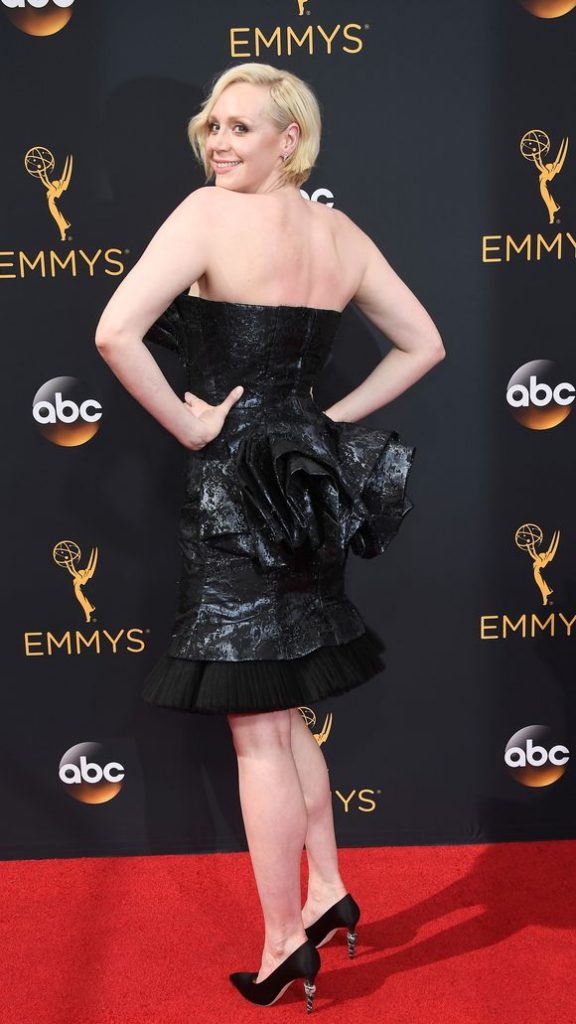 Ariel Winter
The dress is just too ill-fitting for an actress as beautiful as Ariel Winter.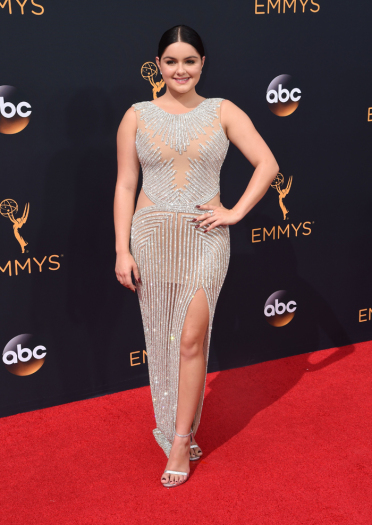 Claire Danes 
We just aren't sure what is going on with Claire Danes' outfit. Also what's that thing in the middle?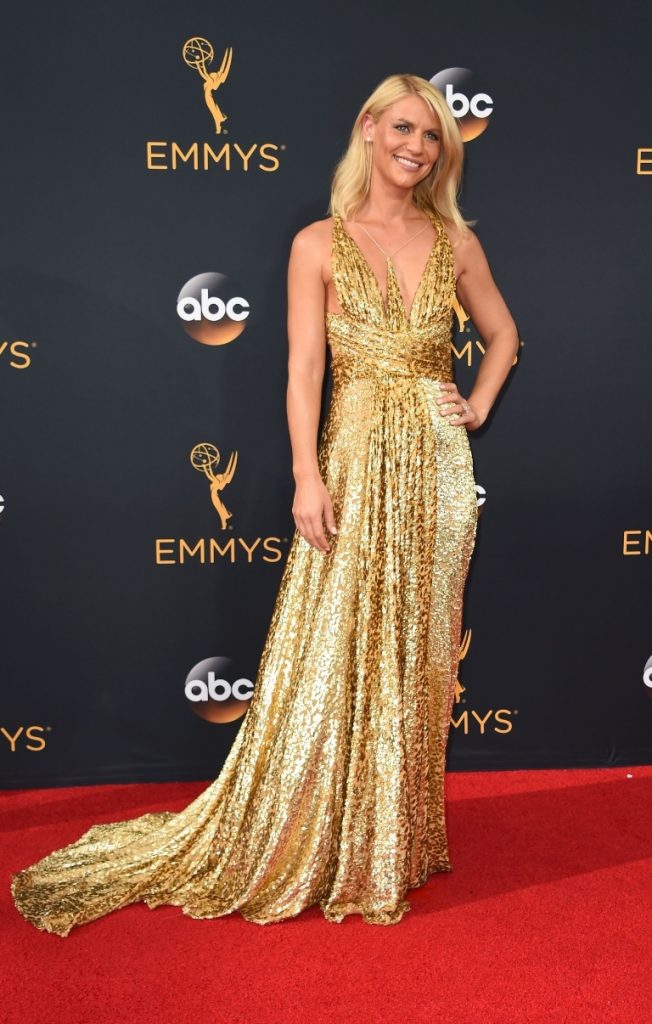 Mandy Moore
As ghastly as the dress is, even Mandy Moore looks like she regrets choosing this mess.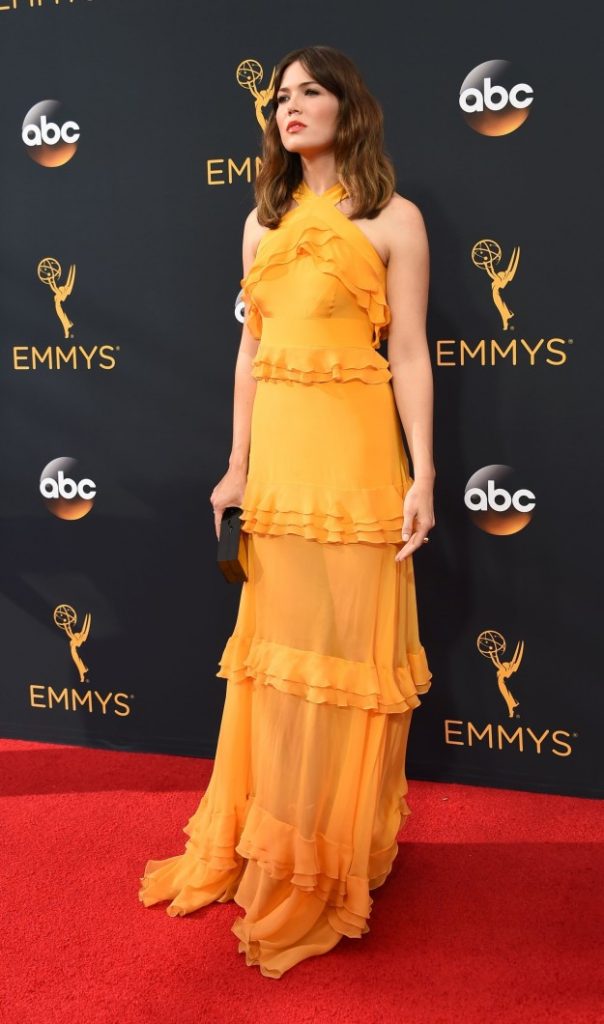 Which outfit do you think is best?