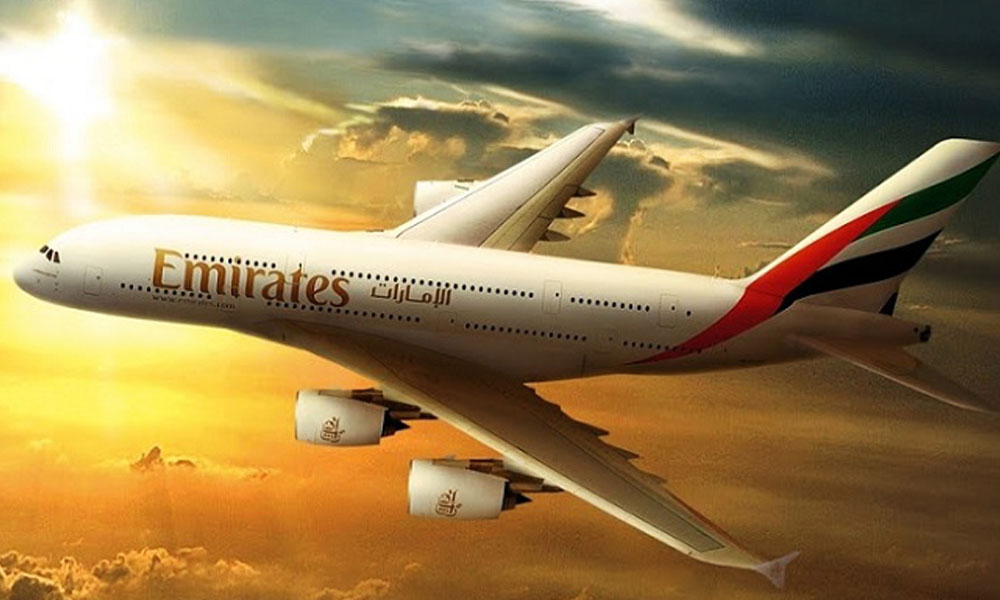 The world's largest commercial plane, Behemoth Airbus A380, is capable of carrying approximately 544 passengers while going up to 15,4200km, according to a source. The aircraft is being said to be used by Emirates by next month for a short flight starting from Doha, the capital of Qatar, to Dubai, a journey of 235 miles (378km).
This makes it the shortest route ever to be flown by an A380 craft, considering how it can pass by 40 cities without being needed to refuel, Emirates will make history when the flight takes off. The journey will take roughly 1 hour to depart from Doha and to land in Dubai, it is, and takes 7 hours 33 mins by road.
The journey will take place on 1st December, and will also feature 460 economic, 76 business,  and 14 first class seats. Earlier, Australian service provider, FlyNiki claimed that the Vienna-based service had flown the world's shortest route, a 30-mile trip from Bratislava to its destination, taking 10 minutes.
The world's shortest domestic flight is the famously succinct route between Westray and Papa Westray in Orkney, operated by Loganair. The distance between the two locations stands at slightly more than a mile and can be traveled in as little as 47 seconds, depending on the direction of the breeze.
Emirates 30 Years of High-Flying Excellence in the Airline Industry
The World's Shortest

 Commercial Flights
2 minutes: Westray to Papa Westray, Scotland. 3.2km; operated by Loganair
10 minutes: Cayman Brac to Little Cayman, Cayman Islands. 24.7km; operated by Cayman Airways
12 minutes: Toronto to Niagara, Canada. 50km; operated by Greater Toronto Airways
15 minutes: Caye Chapel to Caye Caulker, Belize. 7.8km; operated by Maya Island Air
15 minutes: Karpathos to Kasos, Greece. 28km; operated by Olympic Air
15 minutes: St. Kitts to Nevis, Saint Kitts and Nevis. 31km; operated by LIAT
Top 10: 

The World's Longest Flights
Delhi – San Francisco, Air India, 9,400 miles
Auckland – Dubai, Emirates, 8,824 miles
Dallas – Sydney, Qantas, 8,578 miles
San Francisco – Singapore, United Airlines, 8,446 miles
Johannesburg – Atlanta, Delta, 8,439 miles
Abu Dhabi – Los Angeles, Etihad, 8,390 miles
Dubai – Los Angeles, Emirates, 8,339 miles
Jeddah – Los Angeles, Saudia, 8,332 miles
Doha – Los Angeles, Qatar Airways, 8,306 miles
Dubai – Houston, Emirates, 8,168 miles
It's been something of a red-letter month for flying records!
Stay tuned to Brandsyanrio for more updates.
Jennifer Aniston's Latest Emirates A380 TVC Features the Cutest Pilot!